Thursday's 13: Bill Avery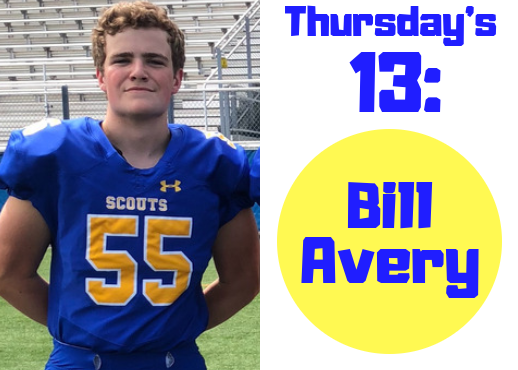 Hang on for a minute...we're trying to find some more stories you might like.
Bill Avery is a Senior at Lake Forest High School and plays defensive end for the varsity football team.
When and why did you start playing football?
I started playing flag football in 3rd grade, then moved onto tackle in 4th and haven't stopped since. I don't really think there was a why I started, it just looked like fun so I went for it.
What is the most difficult part about the sport?
The most difficult part about football is staying mentally focused on every down. Our coaches always tell us ten guys can be doing it right but it takes one guy screwing up to bust a whole play.
What is the most memorable moment you have experienced?
My most memorable moment was when I got my first varsity start last year against Stevenson. One of our starting offensive linemen was out with a concussion and Coach Soprich asked me to step up. Stevenson week is always intense during practice so I couldn't wait to get out there. I was pretty nervous before the game but the other guys were hyping me up and it really got me juiced. Jogging out on the field to start the drive a few nerves started to set back in but after the first snap it just felt like any other game.
What is your favorite part about playing under the lights at Varsity Field?
My favorite part about playing under the lights is running out onto the field before pregame. All the guys are getting hyped up in the locker room and when we run out the crowd goes nuts.
What are your pregame musts'?
I always chug a water bottle right before I leave my house. I don't know why, I just do it. A pregame must would be just listening to music to get me in the zone.
Who do you view as a strong team energizer?
Henry Feingold. That kid is always going 100 miles per hour. He's just excited to get better.
What is one piece of advice you have for future varsity football players?
A piece of advice I would give would be for them to enjoy their time on Varsity because after senior year a lot of kids won't play football for the rest of their lives.
What is one thing you should never do?
Walk on the field.
If your house was on fire, what three things would you take? (Family and pets are safe)
My phone, Xbox, and the framed picture of Jackie Chan holding me up as a baby.
Who is your sports idol?
My sports idol is Larry Bird. That guy could trash talk anyone on the court. I like to model my intramural basketball play after his game.
If you could be any Incredible's character who would you be?
I would be Frozone because he seems pretty cool and has the best quote in the movie when he says "Where's my super suit?!"
If you could live anywhere in the world where would you live?
I would live in either Boston, New York, or Chicago. I can't really decide between those three but a city just gives you so much to do.

Tacos, soft or crunchy?
Crunchy.
About the Writer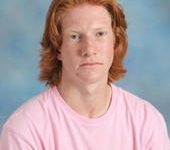 Kean O'Connor, Staff Writer
Kean O'Connor is a senior at Lake Forest High School who enjoys playing soccer and running track and field. You can find most of his writing in the In...