Scouts set for Conference Clash with Warren on Senior Night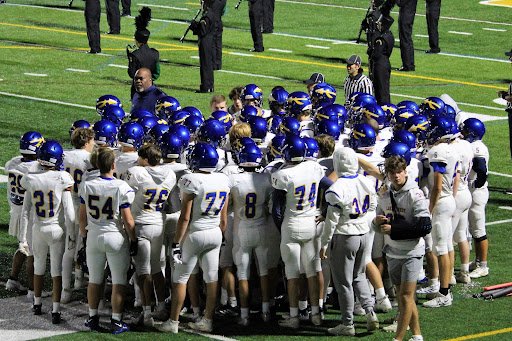 The Lake Forest Scouts (2-5) will take the field to face the Warren Township Blue Devils (6-1) this Friday. The Scouts final regular season home game will be an incredibly difficult test as the Scouts look to improve their record to close out the season. 
After a close 14-6 loss to the Lake Zurich Bears, the top ranked team in the North Suburban Conference, the Scouts will look to come back from their two game losing streak and get a win against the second ranked team in the conference. 
"Warren will be a very good opportunity to test ourselves coming off a tough loss to Lake Zurich last week," senior wide receiver Cross Tazzioli said. 
Warren has been dominant in the run game all year with their leading rusher Charley Thompson averaging 147 rushing yards per game. These incredible rushing numbers coupled with a very solid passing attack led by wide receiver Jailen Duffie could prove to be the toughest challenge the Scouts have faced all year. 
With the offense of the Scouts leaving much to be desired, their preparation has not only been on the field but also in the team room where they meticulously break down games clip by clip to see how they can improve. 
"Through extensive film review we have focused on being able to expose Warren's weaknesses on the defensive side of the ball," Tazzioli said. 
The Friday Night Lights matchup will prove to be a test for both teams and will set up the last week of the regular season where Lake Forest will play Mundelein and Warren will take on Zion Benton.