Tess Clark Named to Second All-State Hockey Team in Three Years
Competing as young girl in an almost entirely male-dominated sport can be extremely intimidating, and can even push away female athletes entirely.
However, senior and two-time all-state hockey star Tess Clark used this as motivation to prove that she can perform at the highest level of any sport. 
"The first thing that drew me to the sport was that it was a predominantly male-dominated sport," Clark said. "I was a huge tomboy when I was younger and I wanted to prove that I could do any sport, so that is why I originally started playing."
After learning to skate at 8, she joined her first boys hockey team at 10.

"I credit my skating style and abilities to playing my first four years of hockey on boys' teams," Clark said. "The thing I love about hockey though is that whether you are a boy or a girl the game is pretty much played the same way, and the games can be just as exciting."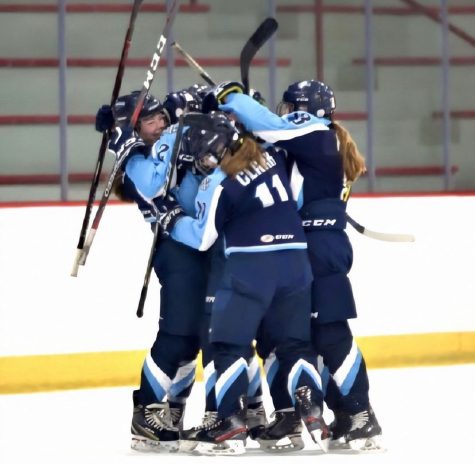 Fast forward five years, and Clark received all-state honors as a mere sophomore in high school. However, this was only the beginning of her high school hockey accolades; she went on to repeat as an all-state player her senior year.
While sophomore year's award was meaningful, it was her senior year honor that meant more.
"I think it meant more to me this year than it did sophomore year simply because this was my last year of youth hockey. I was super excited about it sophomore year, but I still had two more years left of high school hockey then," Clark said.
This year's all-state game was originally canceled due to COVID restrictions. However, when she found out that it would be played, Clark was "ecstatic," she said.
The game also served as a "bonus game" for Clark.
"This year it was a bonus game because both my club and the high school team's season had ended. The all-state game ended up being my last high school game ever, so it made the experience that much more exciting," she said.
After an illustrious high school career, Clark's future is undetermined. However, wherever she is, she'll be playing the sport she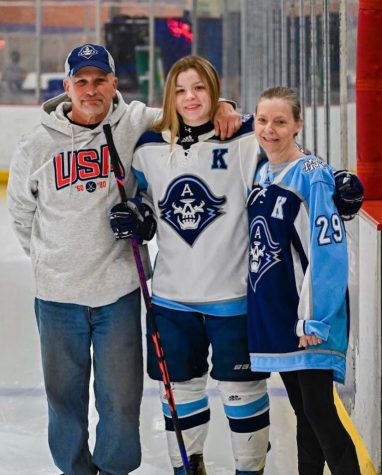 loves.
"I hope to continue to play at the school I end up committing to. I really love the game, and I miss it greatly when my skates are not on the ice," she said.
Through four years of high school, Clark has managed to break barriers without even thinking about it.
"I never really think about being 'a girl playing hockey,' I am just a girl who loves a sport and it happens to be hockey."