10 Questions with "Two Friends"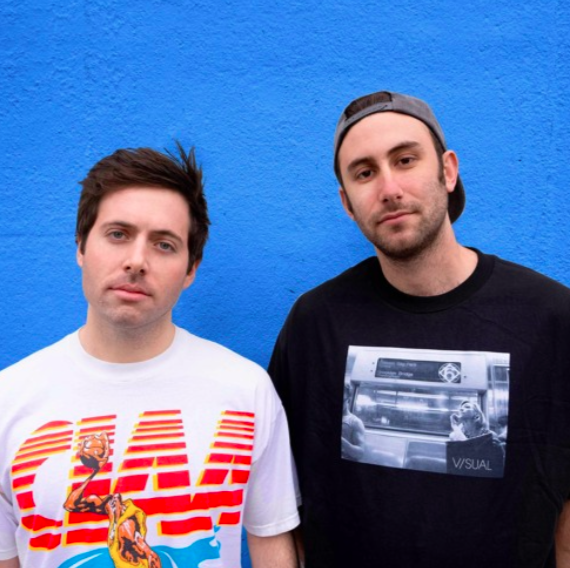 Eli Sones and Mathew Halpert are taking EDM by storm.
In the span of ten years, the L.A.-based Dj/producer mix duo has accumulated over 1.2 million monthly listeners on Spotify and 167 thousand followers on Instagram. Sonesand Halpert have made a variety of singles; however, the duo is most notably known for their remixes of hit songs, and their hour-long "Big Bootie Mixes" which are formed from a multitude of songs and remixed to fit together in one session. The Forest Scout conducted an exclusive interview with the masterminds behind Two Friends:
What's an interesting fact that few people know about you two? 
"We Dated each other's moms for a short period of time in college. JK but Eli played offensive line and Matt Played corner in high school." 
When you attended Vanderbilt and Stanford, how were you able to balance school while also working on Two Friends? 
"Super hard! Had to basically choose two or three every day: academics, social life, music. And had to switch off between them, but we knew what we wanted to so we put the time in and found the balance with sacrifice." 
At what point in your life did you realize that Two Friends' can become a full-time job rather than just a side gig? 
"Sophomore year of college we were in the beginning of learning everything but we realized there's a chance to do this full time if we worked really hard every day" 
One would call Two Friends' remix of Lana Del Rays "Born to Die" a major stepping stone as it appeared on Sirius XM, what made you choose that particular song? 
"That definitely was a little bit of a stepping stone at the time. Geronimo, the program director for the dance station on SiriusXM, heard a different song of ours and reached out and told us to remix Born to Die. We sent him a rough draft a few weeks later for thoughts and he put it on air the next hour… crazy day" 
What do you enjoy doing more: creating singles, or creating mixes? 
"Having both in our arsenal helps keep things fresh in the studio!" 
Many fans see the "Big Bootie Mixes" as a melting pot of music, what is Two Friends' favorite part of creating the mixes? 
"I think recently our favorite part of the is putting on the BB LIVE shows because it fuses the live show side with the mixes. It's very satisfying watching something that took so many hours to pull off come together." 
Was there any point during your time in college when you felt like giving up on Two Friends? 
"I don't think so. Luckily, we had each other to lean on, and we were fortunate enough to be in college without the pressure of finding a job. I think we both realized what we want full-time was worth missing some nights out, although we had to find the right balance." 
How did you become interested in making music in the first place? 
Both grew up on music. Matt played the guitar and had a music theory background, Eli was in a jazz band and played with mashups in high school. We loved listening to music and came from slightly different musical upbringings so thought it might be fun to mess around together." 
Did either of you have any musicians you looked up to/get inspiration from? 
"Plenty! We had some overlap but Eli Grew up a little more in the hip hop world (Eminem, Ludacris, etc.) and Matt was more into alt and class rock (Death Cab for Cutie, Bon Jovie, etc.)" 
What's next! Does Two Friends have any plans for the future? 
"Planning a huge tour in 2022 and plenty of shows in the meantime. So much music on the way, as wel1 as the continuation and growth in the BBM universe!"
Two Friends' music will be performing live at Spring Awakening from  October 2nd-3rd.