Astroworld Tour Review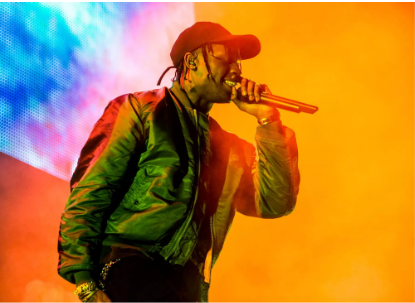 Travis Scott's newest album "Astroworld" released just in 2018, has created a lot of hype as it bows at number one on the Billboard 200 chart, and is the second largest debut of 2018.  This album has been Scott's second number one album. Astroworld – an amusement park torn down and replaced by apartment buildings is what the album is based off of. However the question is does the actual Astroworld showcased on his tour really live up to what he has made it out to be. I got the privilege to see Astroworld live.
Sheck Wes was the opening act; Wes had a great performance and a lot of positive energy, however it was hard for him to cast that energy onto the audience. Although once "Mo Bamba" came on, everyone had a lot of fun. He is notorious for his hit song Mo Bamba, But no one was really familiar with the rest of his music which made the crowd seem disconnected. When Scott finally went on he opened with Stargazing. It was the perfect song to set the vibe for the concert and the crowd loved it. You could feel the excitement that had been building up during the opening acts, immerse during Scott's opening.
The singer does an excellent job incorporating the idea of Astroworld before it was demolished and the fun vibe it had created. The United Center had been transformed into what looked like an epic amusement park. Scott had a rollercoaster on stage and performed on it during his song, "Houstonfornification". He performed his hit songs Sicko Mode, Wake Up, Can't Say, but also incorporated some of his older classics such as 90210 and Butterfly Effect. The audience sang right along with Scott word for word. It seemed as though the audience was immensely satisfied with his performance. The Wish You Were Here tour really did meet the standards Scott had created and left those who could only watch through social media wishing they were there.