Best Dressed from Turnabout
This past Saturday, LFHS students gathered in the Competition Gym for the annual Turnabout Dance. This is a long-awaited night for many, giving everyone a chance to pick out a cute dress and get all dolled up. Per usual, the school was filled with many stylish looks, but here are some of our favorites featured from each grade. 
Freshman
With many beautiful dresses, it was hard to choose the best, however, Sasha Robb's black and gold dress caught our eyes right away. The dress is from Revolve keeps up with all the latest trends, the sinched sides and loosely fitted neckline have become very popular in dresses today.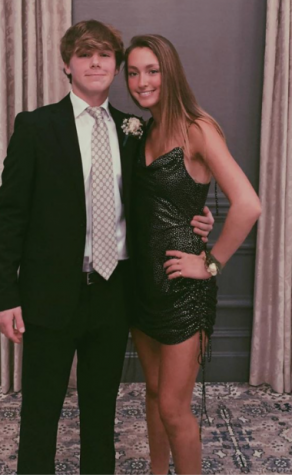 Sophomore
Sloane Weisberg stood out among the stylish sophomores. From HelloMolly, a teal blue v-neck dress styled with a simple necklace was very flattering and Weisberg rocked this look. The perfectly fitted yet flowy dress with ruffled sleeves was quite unique and set her apart.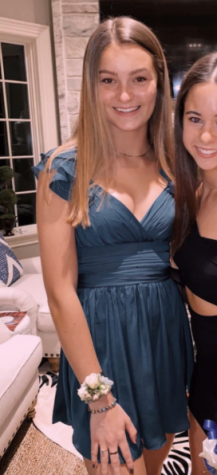 Junior
Daisy Connery glistened in her Alice Mcall ruffled gold dress. With some simple accessories, Connery perfectly styled herself to help her dress pop out in a crowd. The V-neck ruffled dress with tied shoulders immediately drew our attention.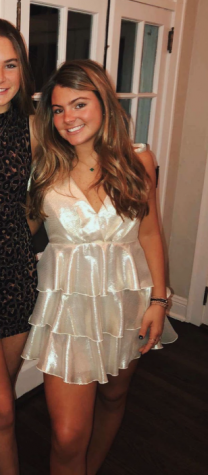 Senior
Margo Thornberry stood out in a stunning long-sleeved black dress covered with gold star details. Her 'LoveShackFancy' dress has see-through loose fitted sleeves, a ruffled bottom with a tie around the waist, and a V-neck. She styled this dress with a gold star necklace and simple black heels to perfectly pull this outfit together.