Staff in Style: Ms. Edition
You've seen the stylish men of Lake Forest High School, now it's time for the women! This time we're highlighting Señora Westrich, Mrs. Clegg, Mrs. Clark, and Mrs. Tomek. Check out below for the trendy and extra cute female teachers. 
Señora Westrich wears leggings alongside a comfy yet stylish top from Sax Fifth Avenue. 
Her black Tory Burch boots with a brown rim at the top finish off the style, perfect for this crazy Chicago weather.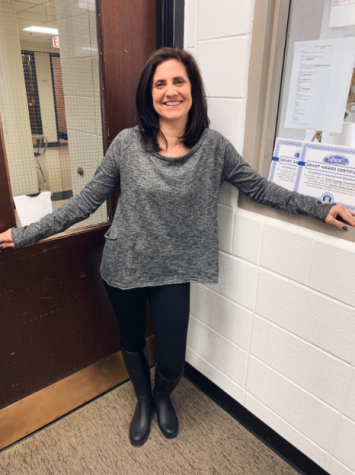 Mrs. Clegg always is on top of the trends of the season. Clegg wears a flowy dress from Cabi, an in-home clothing brand and grey thigh-high boots from Sole Society.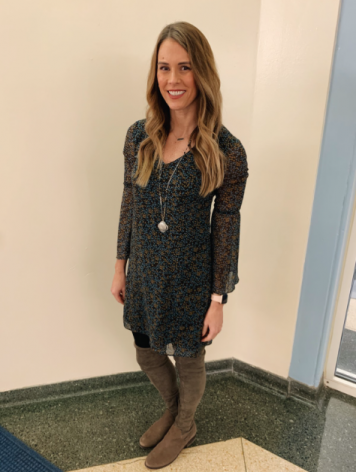 Mrs. Carol Clark is a very high-fashion teacher at LFHS. Her multicolor Hermes scarf gives a pop of color to the cold winter months. Clark wants to make sure to point out the little bits of olive green in the scarf that match her sweater. The black on black Prada shoes finish off the style as a timeless classic.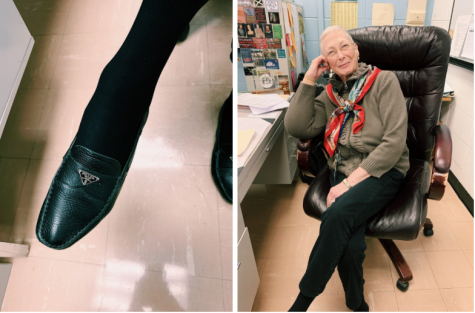 While Mrs. Tomek makes sure the students of LFHS are in class, she is styln' at the same time! Her lepard J-Crew shirt fits all the trends for this season. Tomek pairs it with a nude high heel bootie and black flare pants.