The Best Dressed at the Oscars 2020
With the 92nd Oscars taking place this past Sunday, actresses and singers came to shine in their most fashionable and most unique dresses. Although personally, the list for worst dresses could be a lot longer than just 10, here is a list of the top 10 best dresses we saw at the Oscars this past weekend.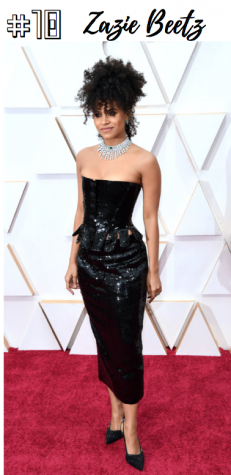 Zazie Beets, who was up for Best Picture as a member of the cast of the Joker, wore this black two-piece corset and long skirt outfit from Thom Browne. Her statement necklace and simple shoes added a great contrast, and this was definitely an outfit that I could say stood out on the red carpet on Sunday, landing her a spot in my top 10 favorite dresses.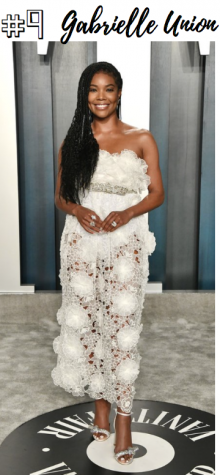 Taking a similar classy but fun look to Beets, Gabrielle Union was up for her animated short film Hair Love and killed the red carpet with her outfit. Her white and frilly strapless dress drew the eyes of many, and her sparkling Jimmy Choo shoes only added to her fun look, putting her in #9 best dressed.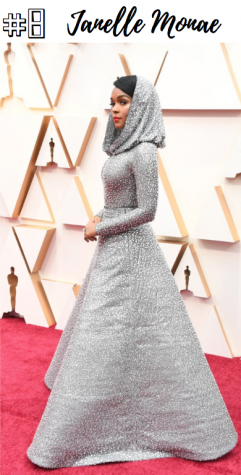 Janelle Monae stunned the red carpet with easily one of the most unique and well-made Oscars dresses I have ever seen. Nominated for not one, but four, Oscar-nominated films, Monae's custom-made sequined dress from Ralph Lauren definitely made her an outfit to beat.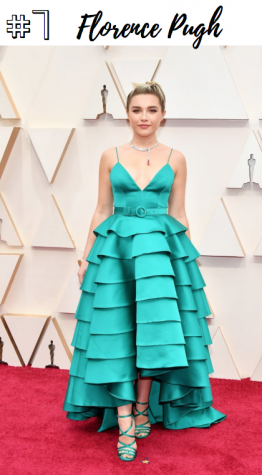 Wearing a unique shade of green and perfectly matching all accessories to her dress, star Florence Pugh didn't come to play this Oscars, even though it was her first. Nominated for her supporting role in Little Women, Pugh shined in this custom-made Louis Vuitton dress.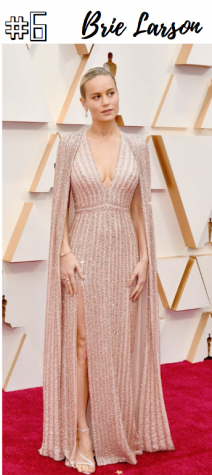 Brie Larson, who presented awards this Oscars, offered the audience a simple yet elegant look in her sequined, champagne-colored gown. My personal favorite part of this dress was the long slit down the front, and the matching cape in the back.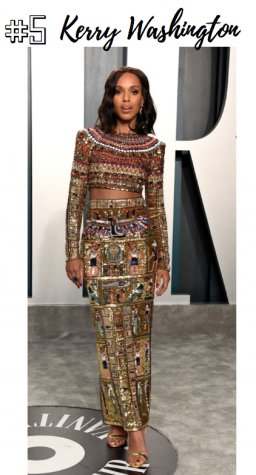 Kerry Washington, another presenter at this years Oscars, absolutely slayed the after-party in this two-piece, aztec design dress. This was one of my absolute favorites of the night, as it was unlike anything else on the carpet and so well-made.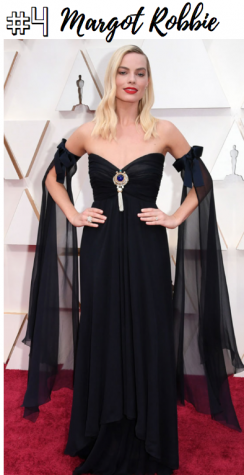 With a nomination for Best Supporting Actress in Bombshell and Best Picture for Once Upon a Time in Hollywood, MargotRobbie surely dressed to impress this Oscars. The simple navy draped dress was made unique with the addition of a pendant down her chest, and I absolutely loved the style of this look.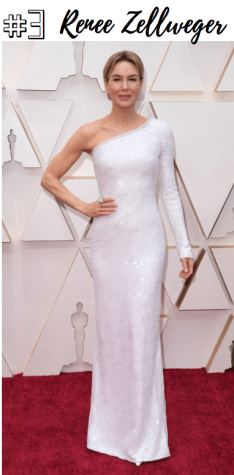 Renee Zellweger, who won Best Actress in a Leading Role for Judy, stunned in a white sequined Armani Prive gown. I loved the classic style of this look, as well as the trendy one shoulder sleeve it had.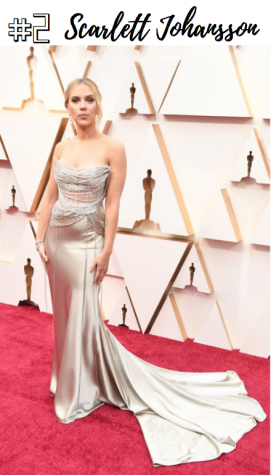 Coming in as a runner up to best dressed at the Oscars, Scarlett Johansson was nominated for Best Actress and Best Supporting Actress for the films Marriage Story and Jojo Rabbit. Her Oscar de la Renta gold and silver dress was absolutely beautiful, complete with draped sequin fabric around her chest and a train trailing behind her as she walked. This was definitely a red carpet look that will go down in history as the most unique and eye-catching.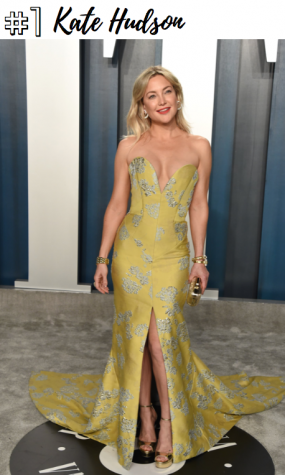 And finally, my Oscars best dressed award winner goes to the Best Supporting Actress nominee Kate Hudson. The classic and old-style of this dress was absolutely beautiful, and her gold shoes and accessories only added to the fabulousness of the look. The slit in the middle of her look perfectly aligned with the V-neck shape of the dress, and this is a look I will always remember as leaving an impression on the red carpet.
Stay tuned for next awards show best dressed!