Best Dressed at Homecoming 2019
As you might of heard, last Saturday night was the annual homecoming dance at LFHS. With many well dressed participants, the bar for everyone's outfits was set very high. This homecoming dance, there were many fashionistas on the dance floor, but here are a few of our favorites from each grade.
P.S. the shop For Love and Lemons was a huge trend, as 3/4 of our favorite dresses were from there!
Freshman: 
Pride Haggerty really stood out among all the fashionable freshmen. She rocked a light pink, sequin dress from Selfie Leslie. She paired her dress with a simple white heel from Sam Edelman.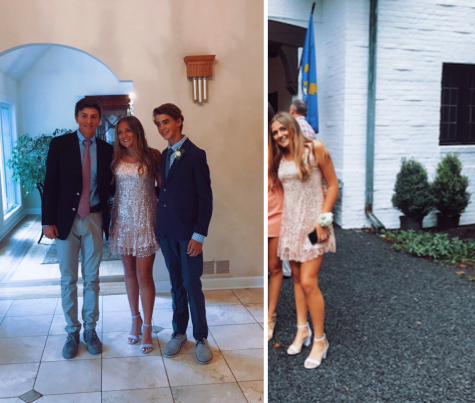 Sophomore: 
Audrey Altounian looked outstanding in her bodycon Mochi Shirred Mini Dress from For Love and Lemons. She wore this dress with nude heels and silver rings. Altounian says she picked this dress because she liked the different patterns on it. We agree with you and you looked amazing in it!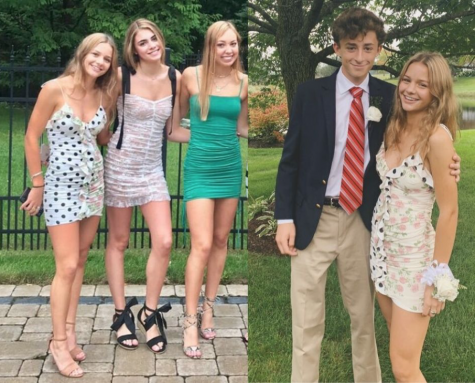 Junior: 
Avery Robb rocked the Amalie Mini Dress from For Love and Lemons this homecoming. This flattering lace floral dress popped at the dance! She wore it with nude heels and a silver necklace. Awesome look Avery!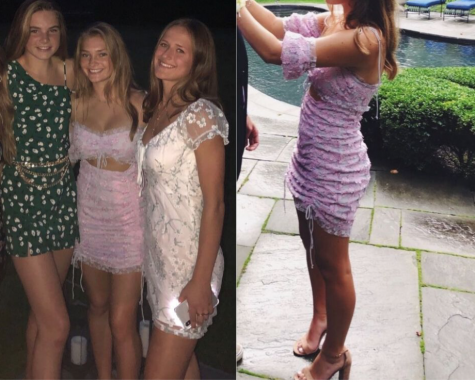 Senior: 
Finally we have the ever so fashionable Eleni Ballis and Connor Higgins. Ballis' dress was black with a sheer, pink floral covering with ruffles. This unique dress was stunning on her and really made a statement. This dress was from For Love and Lemons. Higgins also looked great in his various shades of blue with a pop of pink on his tie.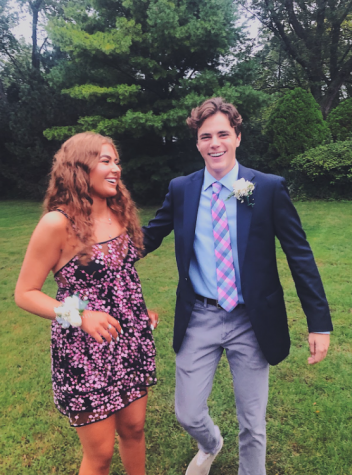 Thanks to all those who put on their best looks for Homecoming 2019!