Trends from Turnabout
This turnabout brought about many trends- both new ones and old- in the dresses of girls freshmen to seniors. Being one of the most important aspects of a school dance look, girls scavenge everywhere to find the most trendy and unique dresses possible. 
Here is a compilation of four of the most popular trends this TB season- the puff sleeve dress, the sequin dress, the ruffled floral dress, and the long sleeve mesh dress.
The puff sleeve dress
★
Originating in the Renaissance age, the puff sleeve dress is one that has recently made a huge comeback, appearing on many girl's dresses this turnabout season. Being a super simple way to spice up a simple dress, we saw it on the shoulders of long sleeve and short sleeve dresses of all colors. 
Freshmen Tally Feingold (left)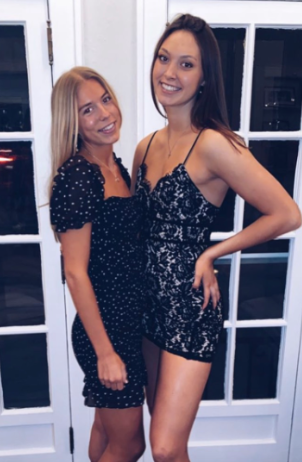 Senior Ingrid Falls (left)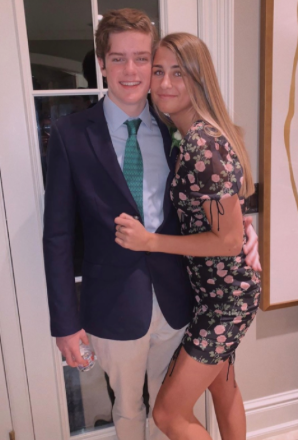 Sophomore Anna Wise (right)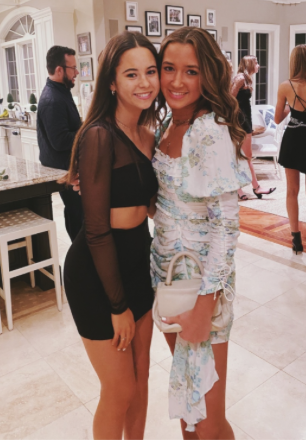 Sophomore Brynne Hippel (right)
The sequin dress
A perfect trend for any season of the year, it was no shock that the sequin dress was a popular one to see at Turnabout. This dress is perfect for any fashionista wanting to spice up her look with a fun fabric and is one that is sure to draw the attention of anyone on the dance floor.
★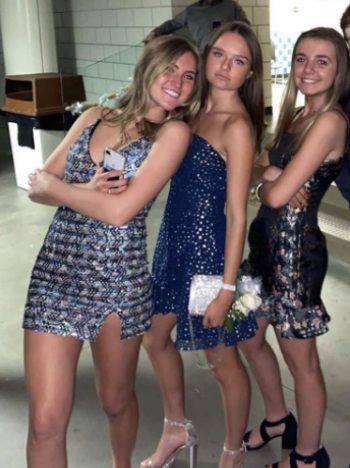 Senior Bridget Mitchell, Juniors LK Carr and Julia Turinsky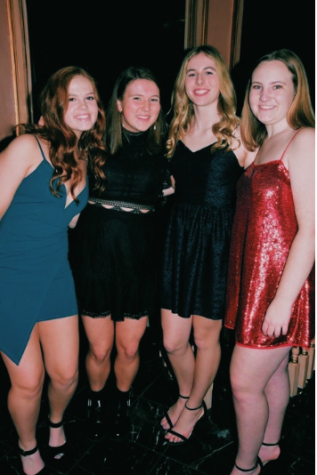 Senior Elise Arnolds (right)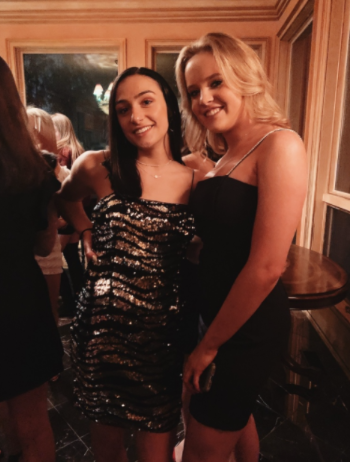 Senior Maggie Bires (left)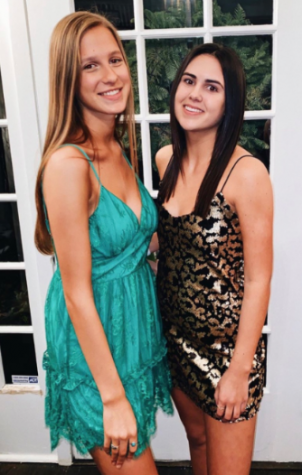 Senior Julia Knipfer (right)
The ruffled floral dress
★
This dress, if I had to pick, was the most popular dress trend around the dance floor this Turnabout. Girls chose different patterns of floral, but most of the dresses had the same tight and ruffled look to them. Cute with a pair of boots, cute with heels, this dress has it all!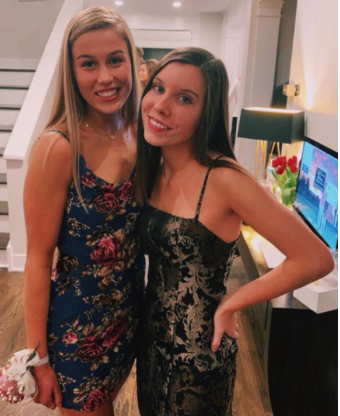 Junior Abby Wise (left)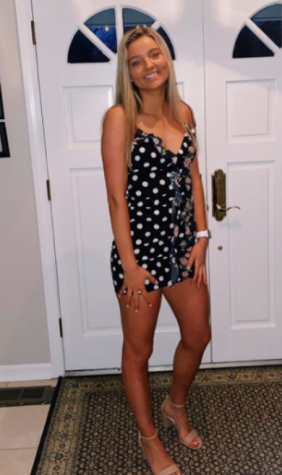 Senior Marley Heitman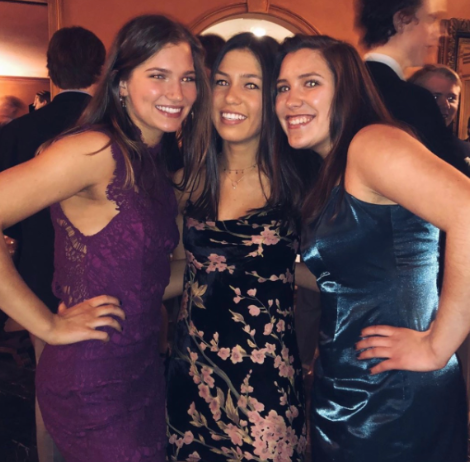 Senior Katie Bondoc (middle)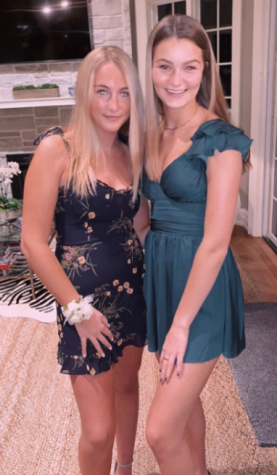 Sophomore Sofia Falls (left)
The mesh long sleeve dress
★
This look was unique to the Turnabout dance, as long sleeve dresses haven't been too popular at past dances, but they're just perfect for the winter season. Many girls spiced up their dresses with mesh sleeves, adding a unique twist to a rather simple long sleeve dress.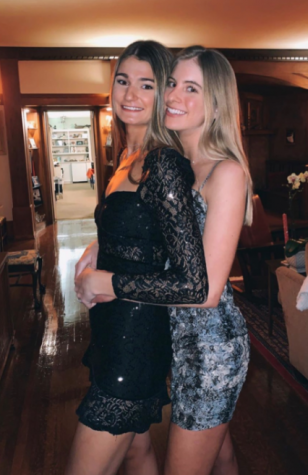 Senior Sarah Bires (left)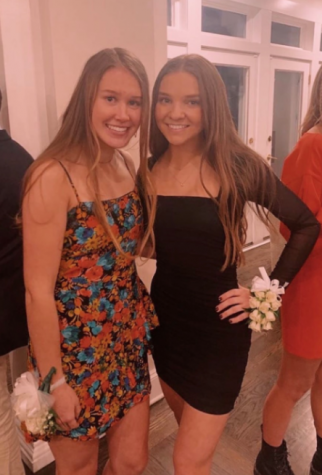 Junior Heidi Scholler (right)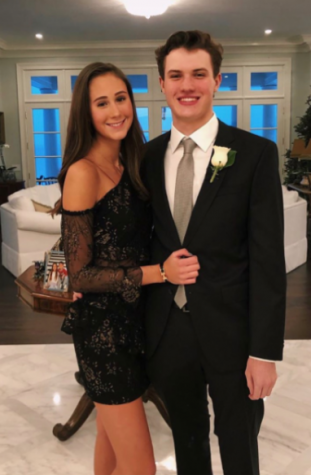 Junior Gabbie Jakubowski (left)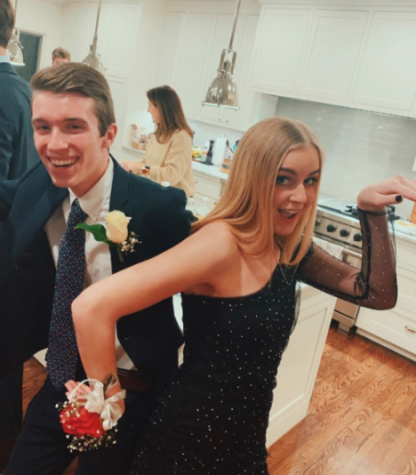 Senior Jenny Wardeberg (right)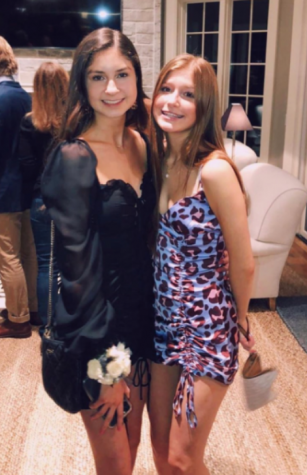 Sophomore Aly Geraghty (left)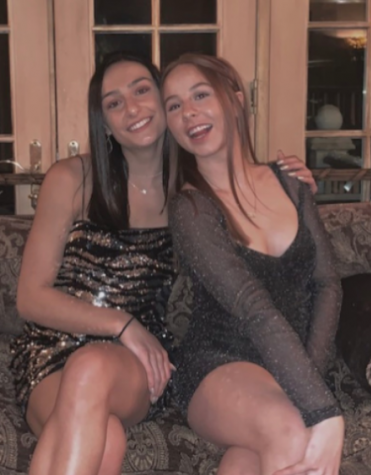 Senior Ruby Victor (right)
Stay trendy, LFHS!