Senior Charlie Aberle Commits to Lehigh to Continue Football Career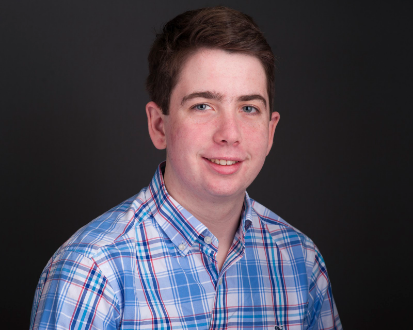 LAKE FOREST, IL — Last Tuesday night, senior offensive lineman Charlie Aberle announced via Twitter that he will be continuing his football and academic career at Lehigh University in Bethlehem, Pennsylvania. The Mountain Hawks are a part of the Patriot league in division 1 FCS football.
Aberle, who was called up to the Varsity roster in his sophomore season, has shown his talents ever since he stepped on the football field in fifth grade, outrunning opposing running backs in middle school.
His impact on Coach Spagnoli's team has been monumental, especially emerging as a captain in his senior season.  
"He was an obvious choice for captain; Charlie is a born leader. He's more of a lead by example kid who demands so much from himself," Offensive line coach Tom Soprych said. "He'll also pull a younger player to the side and work with him after practice or between drills. His best attribute is that he makes others around him better players. When we needed to win some important games during a time when there were some key injuries, Charlie was the player we looked to to keep everyone focused and confident."
These qualities that Aberle possesses helped the Scouts go on an improbable playoff run to the IHSA State Quarterfinals this past season, despite being the 15 seed in the 6A bracket.  
Even as early as freshman year, Aberle was eager to grow as much as he could as a player to improve his game as fast as possible. 
"Charlie showed enthusiasm during his freshman year when we brought him up for the playoffs. He was like a sponge trying to absorb all the knowledge he could at a young age," Soprych said. "During his sophomore year in the summer, I remember the coaches getting into arguments over what side of the ball he was going to start on for the varsity team. This was because of his work ethic and tenacity in the weight room and on the practice field."
It is not too many times high school coaching staff get into an argument about where a sophomore, especially someone on the O and D line, is going to start.
"
He's more of a lead by example kid who demands so much from himself"
— Scouts Line Coach Tom Soprych
Aberle will join other former Scouts in FCS football with Chase Bahr playing at Penn, and Ryan Cekay playing at Colgate which is also in the Patriot League.
"For me, it was the culture at Lehigh," Aberle said on why he chose Lehigh, "When I went on my official visit, I felt very comfortable with the other recruits and current players.  At the end of the day, it just felt like home to me." 
Before thinking about college, however, it was all of the long, hot days over the summer that made Aberle better, as well as some fellow teammates that pushed him as well.  "Charlie's a great competitor and he gives his best every day," first semester freshman at Notre Dame Rylie Mills said, "I'm grateful to have called him my teammate and we definitely made each other better over the years."
Now that Aberle's time at LFHS has come to an end on the football field, he reflects on the  long summers, the Friday nights, and the communities support surrounding the football program.
"I've loved my time at Lake Forest, and most of all I will remember those Friday nights under the lights at Varsity Field in the fall," Aberle said as he was apart of one of the more successful seasons in recent memory, "All the practices, workouts, and camps were just as meaningful, but being able to play under the lights in front of everyone was really special to me."
#ScoutPride