Scouts take down Prairie Ridge and advance to the State Semifinals
In one of the most exciting football games in years, the Scouts took down Prairie Ridge 22-21 in the closing seconds to move on to the State Semifinals at Cary Grove on Saturday.
After trailing through almost the entire first half, the Scouts came back and took the lead on an impromptu two-point conversion in the third quarter.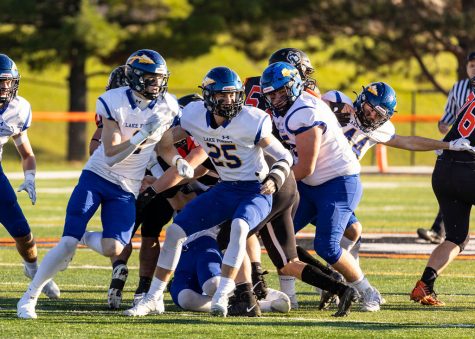 After another Prairie Ridge touchdown and a quick punt by the Scouts, the Wolves were within field goal range midway through the fourth quarter, with a game-clinching touchdown in sight. However, junior Andrew Lyon turned the tide for the Scouts, forcing a fumble in the closing minutes.
A huge completion to senior Jake Milliman on a perfect throw by fellow senior Leo Scheidler put the Scouts within scoring range, and the Scheidler-Milliman connection won the game a few plays later on an incredible throw and toe-tap catch in the back of the end zone. Senior Kai Popov kicked the game-winning extra point with 14 seconds left on the clock.
"I couldn't watch," senior Renzo Meucci said. "All of us were crying. It was unlike anything I've ever experienced." 
However, the job is not finished for the Scouts, who now look ahead to the State semifinal against Cary Grove with a state championship berth at stake.
Cary Grove will be Lake Forest's toughest opponent yet, ranked fifth in the state by the Chicago Sun Times and first in Class 6A. Cary Grove defeated Crystal Lake Central 42-21 last Saturday.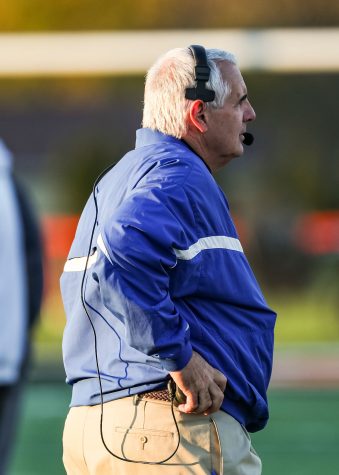 "This game is no different. The coaches, Spagnoli especially, are really good at instilling this 'on to the next' mentality which always keeps us on our toes," senior Max Terlap said.
Senior running back and captain Jahari Scott may miss the game against Cary Grove because of an MCL injury he sustained against Prairie Ridge.
Catch the Scouts take on the Cary Grove Trojans on Saturday at 1 p.m.