10 under 100: Winter Coats
The first snow has fallen, and with that, another Chicago winter has arrived. Everyone knows what that means, three months of negative temperatures and icy roads. To prepare we need coats, lots of coats. The issue with this is that jackets can be insanely expensive, and while sometimes you want to go for the fun option- spending hundreds of dollars on a jacket you're going to wear maybe ten times doesn't seem like the wisest investment. Take a look at jackets under $100 that can keep you warm and cozy without breaking the bank or ruining your outfit.
1)The Downtown Jacket by Steve Madden -49.99
This Steve Madden piece is just about as good as it gets. Its faux leather look is easy to dress up or down; the leather bomber is a hot trend now, but it's its simple chic look will never ruin an outfit.
For just 50 bucks, this jacket is a steal that won't stay in stock long, so that I would hop on this deal now.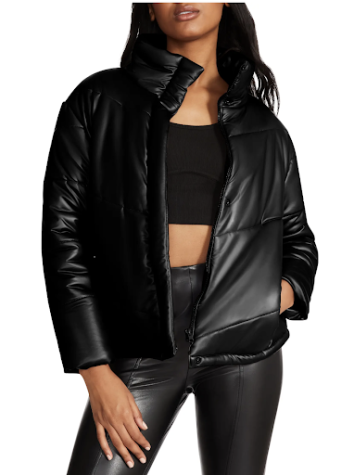 2)The Short Puffer Jacket by BCBGENERATION– $79.97
This jacket is a perfect dupe for the oh-so-popular Aritzia super puff, but less than half the price. The pink color makes this a fun jacket, but the thick puffer style will keep you warm in your winter outfits.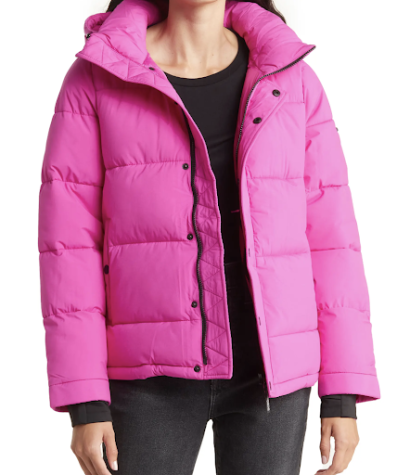 3)The Faux Fur Long Coat by Steve Madden– $69.97
Though puffers might be the "it" coat, they don't always go well with a more formal outfit. This adorable long coat is perfect for dressing up. Whether paired with jeans or a dress, this affordable piece can add a sophisticated and put-together look.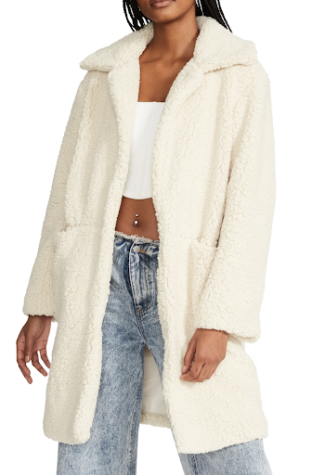 4)The Ultra Light Down Shiny Puffer Jacket by Uniqlo $79.90
There are some things you will never stop wearing. This Uniqlo shiny puffer comes in an array of neutral colors and is the perfect winter staple. This company is known for its high-quality coats for affordable prices, and this coat will quickly become one of the most worn items in your closet as it starts to get colder and colder.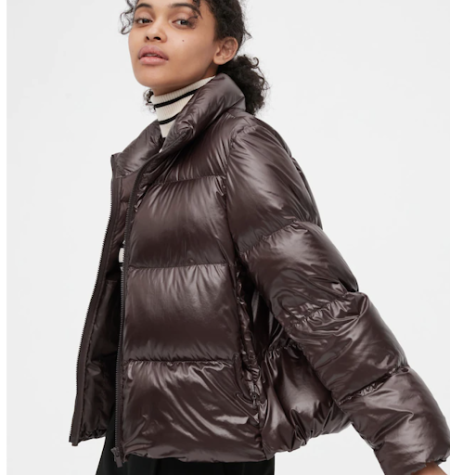 5) heart quilted padded borg jacket in green by ASOS $82.00
So we've covered the classic coat styles, but sometimes you want to have fun with your winter wear and not have to sacrifice your warmth to do it. This ASOS quilted sherpa jacket is perfect for a fun statement piece. With its ability to pair with sweats or formal attire, this jacket is the perfect way to add a fun element to any outfit.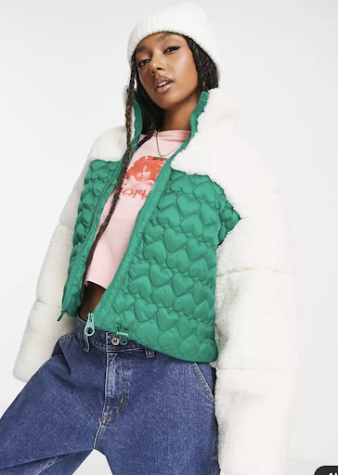 6)Pull&Bear puffer coat with hood in gray $89.90
Does anyone else get super jealous when they see people walking around town in giant long coats, because same. I love a coat that looks and feels like you're wearing a giant puffer blanket. This Pull&Bear coat is perfect for those freezing days you just want to wrap yourself up before leaving the house.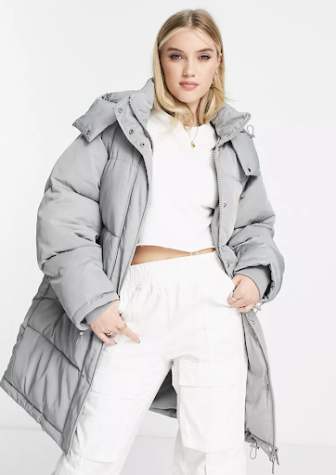 7)Women's Faux-Fur-Trim Hooded Puffer Coat by GUESS $99.99
This jacket is my take on affordable ski wear. The chic ski looks you see people sporting on Instagram can cost you a pretty penny so a fitted faux fur jacket is perfect for a chic winter sport-inspired look, without  having to sell an arm and a leg.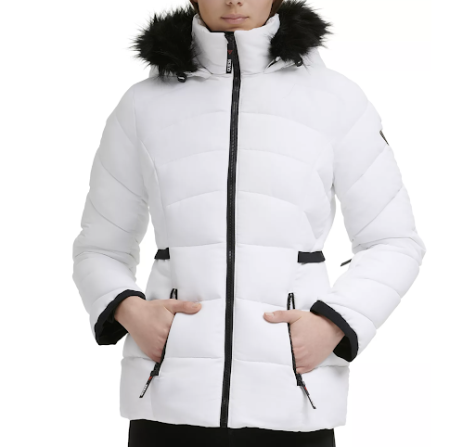 8) Women's Down Coat With Fur Hood Valuker $79.98
This Amazon coat blew up among moms years ago, but don't let that scare you away. I think the moms were onto something with this one. It's extremely warm (I tried on my mom's), adorable, and affordable which is a major win in my books. definitely worth an order.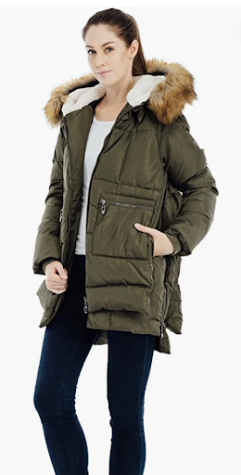 9)Women's Corduroy Puffer Jacket By SEBBY $59.99 
Is there anything you can't find at Target? It should be no shock that Target has an adorable array of puffer jackets, this corduroy SEBBY one being my favorite. At this point, Target is selling just about anything you need for the winter season, so make sure to make a stop in the store if you need to stock up, and grab this adorable jacket in stock at their Lake Bluff location.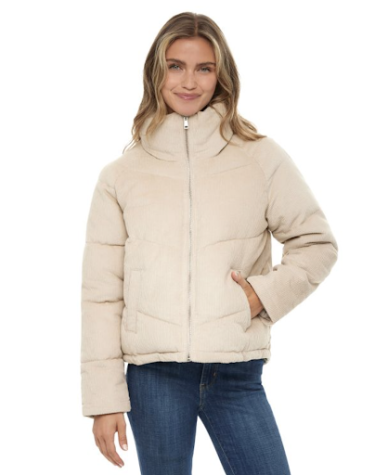 10)Women's Crop Short Jacket by Hujoin $44.99 – $54.99
The best part of this jacket is its variety, with 30- yes, you're reading that correctly- 30 color options. This jacket blew up on TikTok for being able to go with just about anything, and I can see why because with 30 color options it's hard to find something that wouldn't pair well with these coats.