Prom Best Dressed
For the moment we've all been waiting for: Prom Best Dressed. 
While the red carpet and dancing are fun, my favorite part of prom is by far the dress judging. We all have our favorite looks and believe me, it's impossible to narrow down. 
Prom is one of the most favored events, and a night to dazzle in dresses and suits. and this year the looks did not disappoint.
Once again, the red carpet was filled with eye-catching looks among both juniors and seniors. This year we are seeing lots of floral dresses out of the seniors, which has been an ongoing trend for a while now. 
But, we're starting with the juniors, and I have to say they really blew it out of the park this year. They had a very fun yet classy style, and there were three girls who really stood out to me the most. 
Junior Dresses
Victoria Lang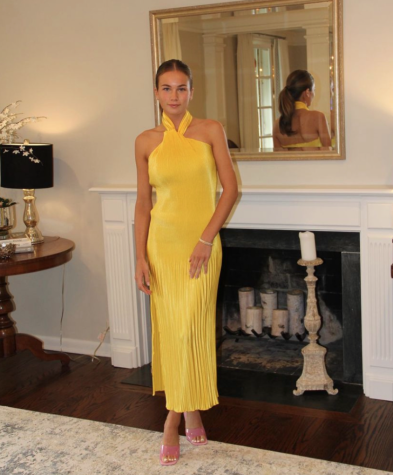 The talk of the night was absolutely Victoria Lang. Everywhere I turned there were murmurs of how breathtaking her look was. She was absolutely stunning and impossible to miss in her yellow silk, and the neck detailing is just amazing. One of my favorite parts about this look is the slick back ponytail. Victoria pulled off this do like nobody's business, and it really set the look over the top. 
Not to mention her look was literally inspired by Kate Hudson in How to Lose a Guy in 10 Days. If you know the dress, you know this is an absolute serve. 
Chloe Robb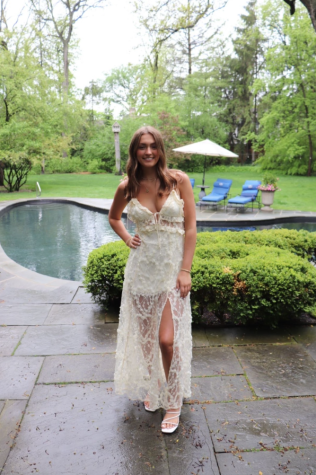 Right off the bat, I knew Chloe Robb was going to be one of my favorites. This dress is just so her, and she wore it perfectly. The top detailing of this dress is absolutely stunning, and very trendy if I do say so myself. What really makes this dress stand out is the way the dress ends where it would be a mini dress, but the lace goes on. I'm literally obsessed, she looked amazing.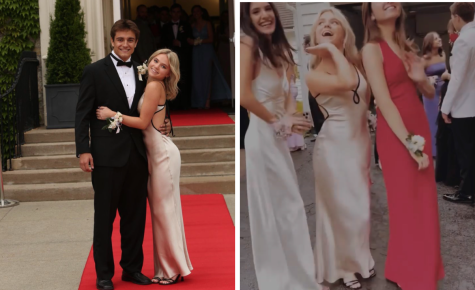 Sheila Falls
I am not the least bit surprised that Sheila Falls ran the red carpet the way she did. This girl is so modestly beautiful, and her dress was perfect for her. Sheila wears a cream-colored silk dress with black lining on the top, and wears black shoes to match this detailing. It may seem simple, but Sheila makes this look extraordinary. This dress is definitely something I would wear myself and would have literally stolen it from Sheila if I had the chance.
Senior Dresses 
Sloane Weisberg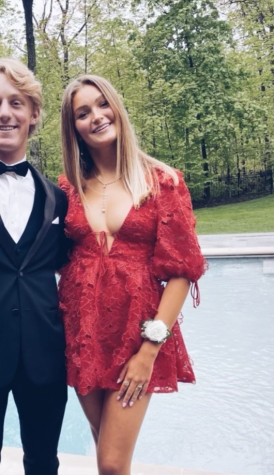 Sloane Weisberg stunned with her flowy, plunging neckline dress. She looked amazing in this puff sleeve dress, and the floral lace detailing on this dress is just to die for. Sloane absolutely rocks red, and it's safe to say she stole the show last Saturday. 
Ava Douglass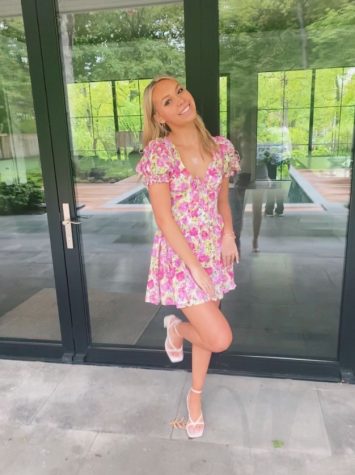 Ava Douglass perfectly pulled off the summery-floral trend, her puff sleeve floral dress made her look stunning. Like Sloane this dress is a beautiful flowy, plunge neck look, and we are loving it. Also obsessing over the cute little puffy sleeves with the ties on them. The colors on this dress are so unique and compliment Ava's hair in such a beautiful way. 
Anna Pierson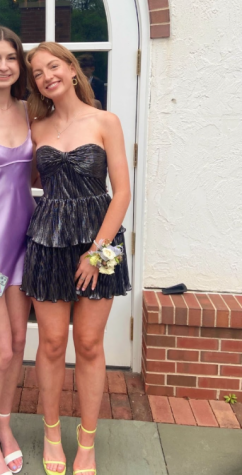 Anna Pierson wore the most beautiful strapless ruffle dress with a hint of shimmer and bow-tie accenting at the top. I didn't see another dress like Anna's the whole night, and I was actually blown away. Anna's black shimmer ruffle dress was perfectly accessorized with lime green heels giving her look a summery pop, and adding a little more personality. 
Sophie Doucette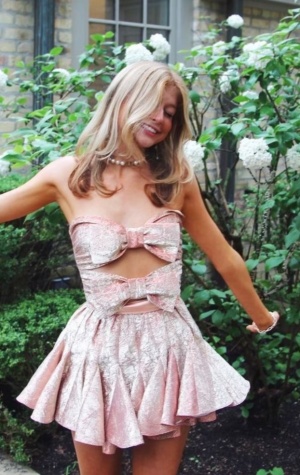 Sophie was glowing as always, this time in her pink ruffle dress, with accents of shimmer and bow-tie cutouts. You can always count on Sophie to stand out the most. Her looks never go unnoticed, and she always manages to look beautiful. This is one of my favorite dresses Sophie has worn, and I think it fits her style and personality like no other: dainty, sparkly, and adorable. 
The White Tux's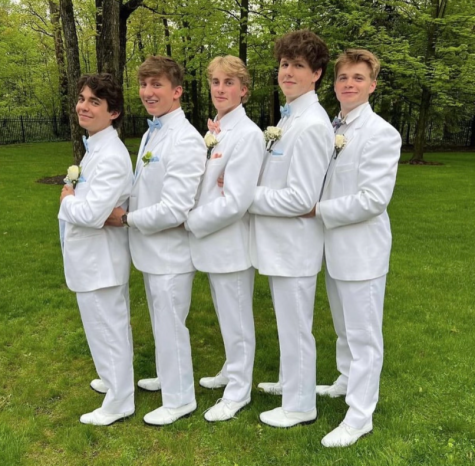 Mikey Turinsky, Charlie Heydorn, Tommy McCarthy, Louis Noveli, and Nick Hardy 
If you think we forgot, we didn't. One of the favorite looks this year was the boys in the white tuxedos. Stemming from a joke, Mikey Turinsky, Charlie Heydorn, Tommy McCarthy, Louis Novelli, and Nick Hardy pulled these suits off. They decided to do something unique with their looks and wowed the crowd.