Playlist In Person: "Beats to Beat Stress"–Katie Pierce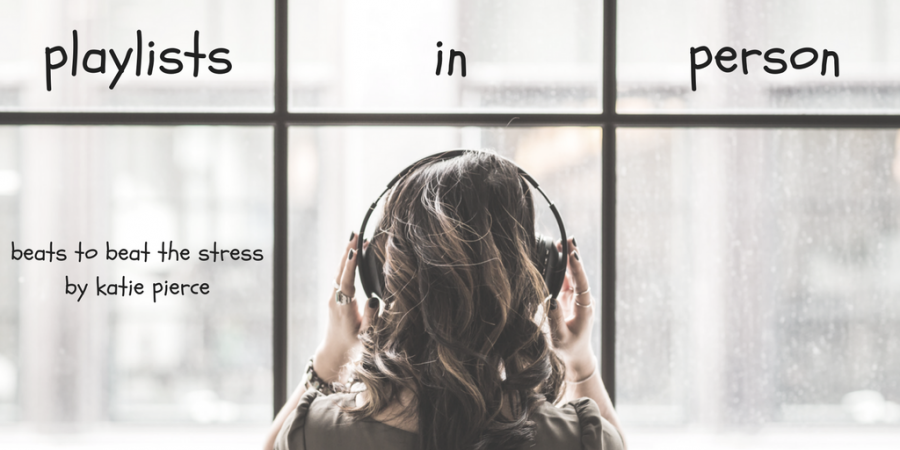 Follow @theforestscout on Spotfiy for a collection of curated playlists by authors. Also, follow this article's author, Katie Pierce.
For most of us, going back to school is one of two things: stressful, or terrifying.  For underclassmen, there is fear of not knowing where you are going, how to act, where to sit at lunch, and how to make friends.  For the upperclassmen, that fear and feeling of terror turns into more of an elongated, dreadful stress.  Whichever of these stresses are yours, there is a solution!  To counter either feeling of dread, plug in those headphones, and pump some positivity in through your brain to make those math equations and history dates seem a little easier to deal with.
"Stronger"-Clean Bandit
"Afterlife"-Ingrid Michaelson
"Keeping Your Head Up"-Birdy
"Fear"-Ben Rector
"The Future's Right In Front of Me"-A Great Big World
"Feel Again"-OneRepublic
"The Hardest Part"-Coldplay
"Charlie Brown"-Coldplay
"Chasing The Sun"-Sara Bareilles
"Rollercoaster"-Bleachers
About the Writer
Katie Pierce, Editor in Chief
Katie Pierce is a proud senior at Lake Forest High School. Besides being Editor-in-Chief of TFS, Katie is a drum major of the LFHS band, and spends most...