TFS' Study Playlist for Finals Week
"Argonauts" – The Little Ones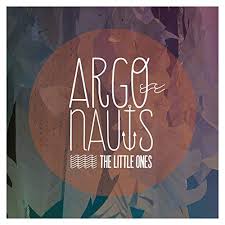 The Little Ones is an indie band based out of Los Angeles, California. Their style, as displayed on "Argonauts," is very unique. When listening to this song for the first time, it reminded me of a song that would be the opening theme to a children's television show and provided a bit of nostalgia. Since they are based in California, it only makes sense that they would have a 1960s surf rock sound, but they incorporate a modern twist. The very catchy pop intro hooks you into the song and makes itself apparent many times throughout. Songwriters Ray Davies and Brian Wilson have a true talent in stringing together harmonies with a 1960s-esque beat in this song, making you feel like you are right on the beach!
"Elevate" – St. Lucia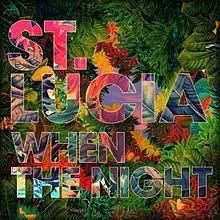 St. Lucia is a rock band that is based out of Brooklyn, NY. The band performed at Lollapalooza in 2016 and has found a lot of success through opening for other bands as well as going on their own tours. "Elevate" is one of the band's most popular songs as a part of their album When The Night, which was released in 2013. The riff that is featured all throughout the song sounds like one you would find in a 1980s synth-pop song, while also giving off a tropical getaway vibe. Lead singer Jean Philip Grobler's wonderful vocals just tie the song together and make it one that you will want to listen to over and over.
"Hotel Room" – Calum Scott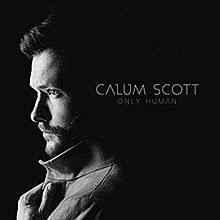 After being featured on the popular TV show Britain's Got Talent, singer-songwriter Calum Scott found more well-known success. "Hotel Room" is a part of his album Only Human, which was released in 2018 and made it to number 66 on US charts. Its soft piano provides really good ambiance for studying and Scott's songwriting genius truly brings the lyrics and the story to life. The best part about his music is that all of his songs are written very personally and he makes his lyrics very easy to relate to. I had the pleasure of seeing Scott open for another artist a couple years back and that was the first time I ever heard Hotel Room. He is one of the most amazing artists I have ever had the pleasure of hearing live.
"Stars"-Future Generations
When I first listened to this song, I believed it to be from a more established artist. However, when I did some research, I found out that this song was off of an album composed in a college dorm room. According to a review done by Atwood Magazine, Stars is one of the most "commercially successful tracks" on the album, which was released in July 2016. The song is what is known in the music world as an earworm. Its catchy piano riffs combined with the uplifting beat makes it very easy to get stuck in your head. They are still a very young band but they have so much potential. Their latest work was a single released in 2019 titled Just Pretend.