Songs for Your Quarantine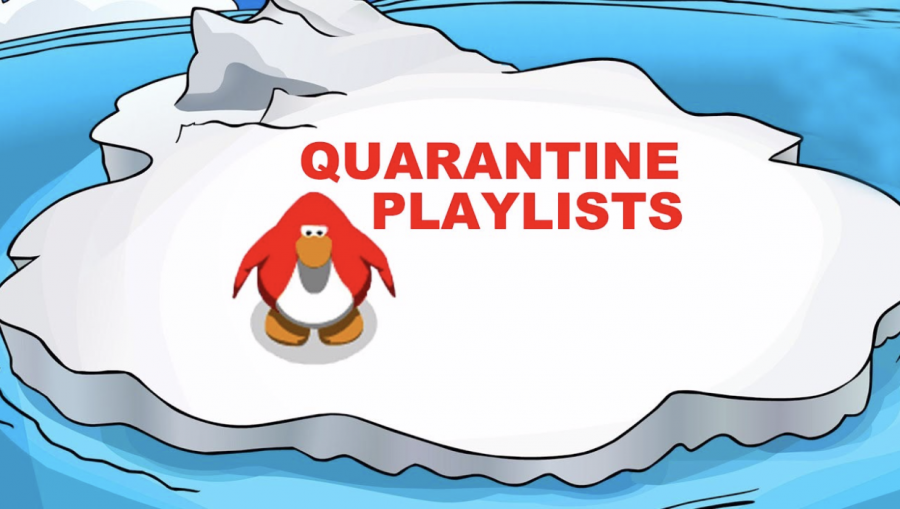 With all that is going on in the world right now, music is more of an outlet than ever for people to figure out their emotions and escape from the scary reality around us. Whether it be to nostalgic hits from childhood, quitar based indie music to calm you down, uplifting pop and rock tracks, or anything else to keep your mind off things, people are resorting to both old and new playlists across all music platforms. 
Here are a few of my current playlists curated around different moods that have been getting me through this quarantine.
Perfect for laying around in some sunlight, dazing off aimlessly in your room, or as background music while you complete your schoolwork for the day, this playlist features more guitar based indie music that requires less attention and is sure to give off some good vibes.
Inspired by the youth film production house and skate crew illegal civilization, this collection of tracks has a hip hop and R&B throughline perfect for some time outside driving, biking, or skating around the neighborhood.
Exactly what the title implies, this is a curated list of some groovy tunes that might get you to dance around a little, and are perfect for a sunny day.
This curation of upbeat tunes is my go to workout playlist, and perfect for going on a run around town.
Follow "theforestscout" on Spotify for more curated playlists from TFS writers.
About the Contributor
Caroline Zeeman, Editor
LFHS Senior Caroline Zeeman is heavily involved in her school community. She is active in New Media as both a student and a TA, works as president of Student...