Beats on Repeat: Artists you should add to your playlists
Joe P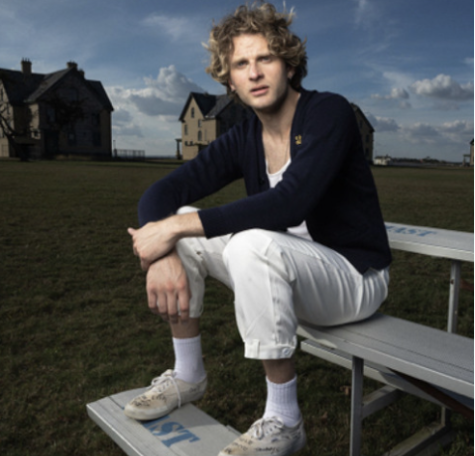 Ever since finding Joe P's music, I've been hooked.  I'm willing to expose myself a little and admit that I was guilty of gatekeeping him for a while, but I'm here to make amends.  
His career started in his mom's basement with a guitar and his dog, and when his now released song "Off My Mind" went viral on TikTok, he gained thousands of listeners.  If you're a fan of artists such as Briston Maroney and The Backseat Lovers, Joe P is your guy.  His music is pretty much a soft rock-pop vibe, and though he started with just a few singles and EPs, in late 2021 he released his debut album, titled, Emily Can't Sing.  
Joe P will be heading out on a short tour with Spacey Jane, beginning in October, and I'm really hoping to make it to one of the dates.  If you're not convinced to give his music a try, check out his TikTok, where he not only reps his music, but also shows off a great sense of humor with sneak peeks of his dog! 
Recommended songs:
Leaves
Off My Mind
Middle Class Dream
Justacow (demo 3)
Łaszewo
Łaszewo is an electronic music trio from California.  I first found their music while scrolling through TikTok, and I came across a song of theirs that has since gone viral.  Though it hasn't been released yet, I have no doubts that it could be the song of the summer.  Its most recent development has been that the song was finished and called "Time Machines," and is set to be released on June 17th.  If you're like me and have exhausted "Midnight City" throughout your summer drives, this song may be perfect for you. 
I definitely wouldn't say that I'm a huge EDM fan, but I know talent when I see it, and this group is definitely one to watch out for.  Though their next release may be what makes their overall monthly listeners skyrocket, they've certainly had some hidden gems over the last few years.  The trio doesn't have a studio album yet, but they did release an EP back in 2020, titled "Us In Motion," that definitely has songs I would have loved to blast in my car.  I would describe this group as a fresh summer vibe, and I know I'll be getting my friends hooked on their music as the weather warms up.  
Recommended songs:
Up In Flames
Colorado
U Taste Like Sundays
Dissolve II
Ayoni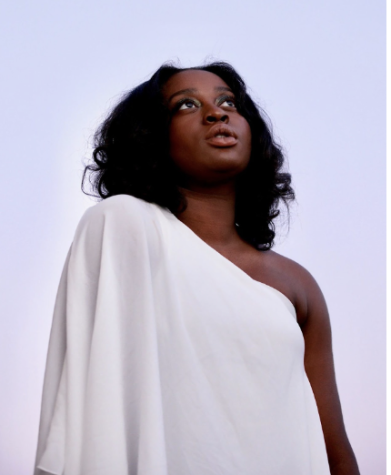 I can't remember how I stumbled across Ayoni, but she has become one of my favorite hidden gems by far.  Her voice is so unique and the lyrics to her songs are so powerful, it's hard to believe she doesn't have more fans. 
In 2019, she released her debut album Iridescent, and the songs it contains are ridiculously good.  Whether you need a confidence boost, or to just scream sing a sad song, Ayoni has it all.  Most recently, she released a new single titled, "You Said I Love You Too Soon," and it's a great addition to her discography. 
 I can't think of anyone to compare her or her style to, because her voice doesn't really remind me of anyone, and her songs are really versatile.  Ayoni has a unique depth to her music that I think is hard to find in many artists.  If you're like me and really put effort into listening to music and appreciating lyrics, her music is definitely something to add into your rotation!
Recommended songs:
Santa Monica
September
For You
Wife You Up
Cub Sport
I found Cub Sport thanks to my beloved Discover Weekly playlist by Spotify.  Their song Hawaiian Party was recommended to me, and while the beginning reminded me a little of one of my all time favorite artists, Tame Impala, the rest of the song and their music in general is much more of an indie-pop vibe. 
Their most recent release was back in 2020 when they released their fourth studio album, titled, "LIKE NIRVANA."  This album has a very mysterious, yet deep vibe, and no matter what type of music you're into, it's worth the listen.  Throughout this album, as well as some of their other songs, there is a sound similar to that of The Neighbourhood, and Cigarettes After Sex, which I can't help but love.  This group also has a really great range of songs to fit truly any mood, and the way they present themselves is eccentrically unique.  
Recommended songs:
Come on Mess Me Up
I Feel Like I Am Changin'
Chasin'
Only Friend