The Forest Scout's Thanksgiving 2019 Playlist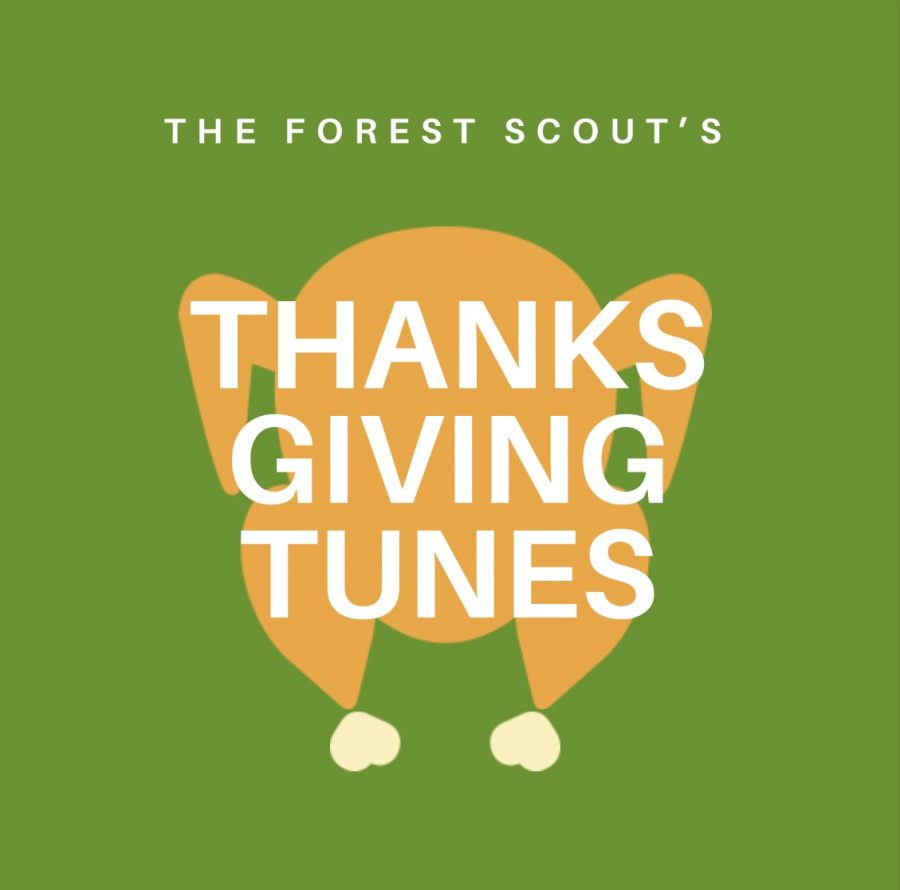 Thanksgiving week is finally upon us. Whether that implies a buffet of warm food, a long-awaited reunion with aunts and uncles, or a slew of awkward encounters with "that" side of the family, music will always be there to spice up your experience. We here at The Forest Scout have the perfect playlist to suit whomever you choose to dine with on Thursday.
Music selections during holiday dinners are like the entrees being served: some will love them, some will hate them, and some will make it known whether they love or hate them. Regardless of how picky your family is, this collection is sure to satisfy everyone at the table. With tunes ranging from power ballads to acoustic covers and upbeat jams, you'll be sure to witness some subconscious lip-singing (most likely to Don McLean's iconic hit, "American Pie"). 
From Frank Sinatra's "That's Life" to Phillip Phillips' "Home," this three-hour-long playlist offers a variety of songs from a range of decades, meeting the needs of both the youngest of cousins and the eldest of grandparents. With every song, you are bound to experience that "warm fuzzy feeling," especially when accompanied with some stuffing, pumpkin pie, and loved ones at your side.
About the Writer
Kailey Albus, Editor-in-Chief
Kailey Albus is so excited to be returning to The Forest Scout - this time as an Editor-in-Chief! A senior at LFHS, you may find her in the choir room,...