The Return of The Joshua Tree: U2 Set to Return to Tour Featuring Their Iconic Album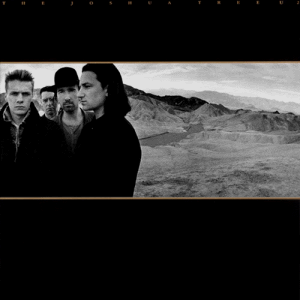 30 years ago, U2 released one of the best albums in classic rock history and the album that made the band world-renowned, 1987's The Joshua Tree. Within those 30 years U2 became one of the most well known bands in history, releasing incredible albums such as All That You Can't Leave Behind, War, U218 Singles, Rattle And Hum, and many others that have reshaped the classic rock landscape. On January 5th, U2 fans received invigorating news that the band would be performing their most historic album live in North America and Europe this summer. Soon, The Joshua Tree will return from the dead.
If a musician wants to become popular with the world they need to have one album that everyone falls in love with. For AC/DC it was Back in Black, for Bruce Springsteen it was Born to Run and for U2 it was The Joshua Tree. The album was their fifth studio record released and became an instant success all over the world. Well over 25 million copies of the album have been sold worldwide to this date and with their tour on the horizon, that number continues to skyrocket even to this day. Before the album became one of the most iconic of all time, the band considered not even releasing it. As the album was being pressed days away from their projected release date, lead singer Bono panicked about the record quality and nearly called the production plants to hold off for a while, but he resisted the temptation to do so. Days later, he was embraced by the millions of fans that adored the new record.
The Rock and Roll Hall Of Fame inductees will kick off their tour in Vancouver on May 12 and will come to the United States on May 14th in Seattle. The band will return to Chicago for the first time since 2011 on June 3rd and 4th at Soldier Field. Tickets are currently available on websites like Stubhub and Ticketmaster for both concerts. Ticket prices start around $75-100 dollars, but can get up to $1,000 dollars for the better seats closer to the stage. The band will conclude their prolonged tour on August 31st in Brussels, Belgium.
U2 will play The Joshua Tree album in full and some of their greatest hits at every location they perform. On top of that, every show will feature a special guest to perform before their show. Before the concert begins in Chicago on June 3rd and 4th, The Lumineers will take the stage. There is no better way to kick off an epic summer than seeing U2 perform their most historic album live in Chicago.
Getting Familiar With U2:
Lead singer and guitarist: Bono (Paul Hewson)
Guitarist: The Edge (David Evans)
Bass Guitarist: Adam Clayton
Drums: Larry Mullen Jr.