Australian Sensation Debuts Free Time Tour in Chicago
Not many people are lucky enough to spend their "free time" touring the world with their music, yet Australian 16-year-old Ruel just so happened to create his most recent project — and world tour — off that very concept.
Ruel van Dijk, known under the mononym RUEL, made his Chicago debut Oct. 19 at the Subterranean in Wicker Park with his Free Time World Tour, and he did not disappoint. As he and his team rolled up to the venue around 2 p.m. they were greeted by nearly 200 eager fans wrapping around the block, some of whom had been camping out since 9 a.m. The 400 capacity show sold out in under a minute, and everybody wanted front row.
The singer-songwriter has an incredibly unique vocal tone that seems to defy the limits of genre. At the age of 14 he received praise from Sir Elton John, jokingly saying on his radio show that after hearing Ruel, he "give(s) up." John went on to add, "It's astonishing someone so young can write something so good… Amazing record. Wow. All I can say about that is, we'll be playing more of him."
That has rained true.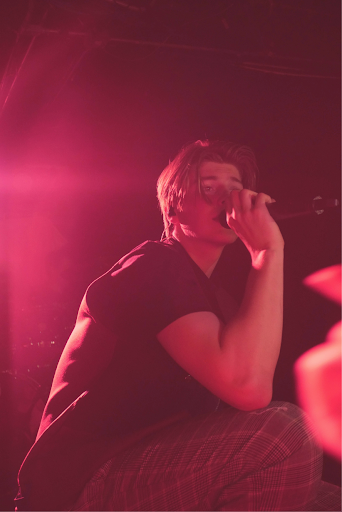 Ruel has self-described his genre as alternative, soul, and pop, with an eclectic amount of influences and undertones. While alternative soul doesn't often get radio play, tracks from his previous releases Don't Tell Me and Younger have been playing non stop on Australian radio.
While the young heartthrob has been making a name for himself in his home country, as many artists know, it is hard to make it in America. Ruel seems to be on his way to do just that.
One thing you couldn't miss at his sold out show was the stage setup, or lack thereof. The young artist has the charisma and energy to control the crowd with just a drummer, keys player, and himself. His stage presence and fan interaction is truly contagious. With a minimalist setup fitting perfectly into the stage of the Subterranean, the young artist's giddy personality struck the everyone from the front to the back row, and the second floor, equally.
As 8 p.m. rolled around, the lights to the Subterranean went dark and screams filled the center of the room. The crowd of teenage girls rushed forward, all seeking a front row spot.
During the hour and a half set, Ruel focused a lot of his energy on his sophomore EP, "Free Time," which seems to be made to play live. The recent release is critically acclaimed and with everything from ballads to to stadium filling hits, Ruel once again proved his diversity and ability. He didn't forget to play some of his most popular songs though; opening with hit track Dazed & Confused, Ruel clearly had the energy from the get go.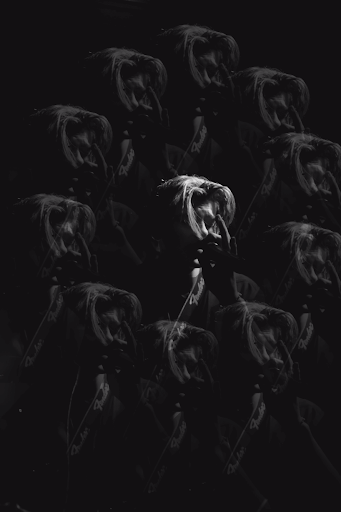 As the set went on, the energy got bigger. A testament to a true performer, Ruel's setlist was planned accordingly; building up only to mellow out in the middle with a cover of Frank Ocean's Pink Matter. The track was made into a medley; bookended by Ruel's Free Time and Real Thing — his more R&B based tracks off the recent Free Time project. Van Dijk made the cover his own with an impressive guitar solo, as well as a heavy amount of reverb on his vocals.
If there is a knock some might have on Ruel, it would be his age and quick rise to fame. He has been labeled as "the next Shawn Mendes," and while he opened up for the Canadian pop star this November, Ruel has stated his hope to be recognized for his own music over anything else. With his quick rise and growing fanbase of teenage girls, he has remained incredibly humble and personable.
As the set went on, Ruel showcased a glimpse into what makes him a talented live performer. Rather than going from song to song, carrying on the energy from larger than life tracks like Painkiller, he took a minute to preface songs with more meaning. Following his Pink Matter cover, the Aussie performed another track from the sophomore EP, Unsaid. He took two minutes before the song, however, to describe the meaning and origin of the song; a loss of a close friend to mental health struggles. Ruel took the time to discuss the issue and its important to his fans; spreading support and love throughout the venue.
The intimacy of a small venue like the Subterranean allowed for Ruel to connect with the audience in a unique way; seeing every face in the crowd, able to speak to them without a microphone. A goal for Ruel has been to be seen as a human rather than an unattainable star, and this venue allowed for him to do just that.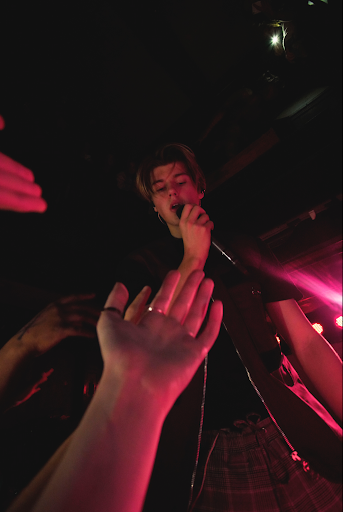 After the intimate middle of his set, Ruel brought the energy back at the end of the show big time, closing out on a high. Ending with an encore of Younger, Ruel left his audience with nostalgia and excitement. At 6'4, the lanky seventeen-year-old would have hit the ceiling if it weren't for the layout of the venue.
Many times, small venues happen to bring more energy in both a crowd and the performer; and in the case of Chicago, this proved true. In a small venue, sold out and packed to the door with adoring fans, it's an intense energy that can't be experienced anywhere else. The Subterranean, for Ruel, was an incredibly small venue. At the age of 17, the rising superstar has played to sold out venues of 13,500 when opening for Shawn Mendes in Australia, as well as huge crowds opening for Khalid. Recently, he sold out his hometown show at the Hordern Pavillion in Sydney, for two nights. With that said, the 400 capacity, two-floored venue in the heart of Wicker Park became one of his favorite stops on this sold out tour across the country.
After the show, Ruel, who has been known to stay off of twitter, tweeted out "woaaaah chicago. FANK U" later to be followed up by another tweet saying "def one of my favorites so far, love you chicago"
While it was a short set, and it is unknown as to when the rising Australian star will be back in the States, Ruel's recent performance in the Windy City proved his potential as a live artist. It is being able to be genuine with a crowd, connecting to them on a personal level rather than being viewed as an idol on a stage that is a testament to true talent.
Playing arenas and theaters around the world is a skill on its own, but being able to connect with a small crowd and control the energy in a room where every face can be seen is a different ballgame, one that tends to separate the goods from the greats. Ruel seems to be on track to becoming just that.
Only hitting 1 million followers on Instagram recently, he is still on the rise. His personality and musical abilities, though, set him apart; big names in the music industry have already recognized that. It cannot be denied that the only way for Ruel to go is up.