Spring Break Outfit Dupes: How to shop without breaking the bank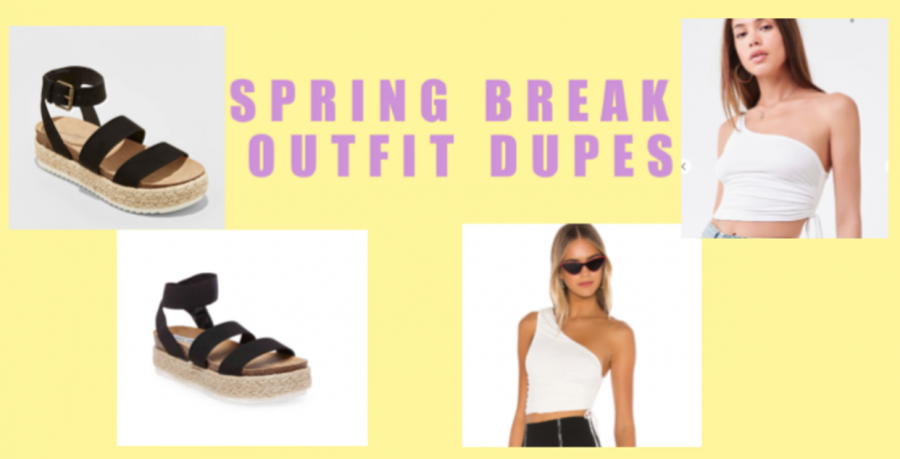 Spring break is quickly approaching, which means buying lots of new clothes for the trip. Unfortunately, a lot of the cutest clothes and accessories are way too pricey. Luckily, I have found a few good dupes of expensive clothing items that you can wear and still look super trendy! 
Many people are heading to warm spring break spots, but finding a cute suit with a reasonable price tag is tough. Luckily, this Target cheetah print suit is only $36 compared to $176 from Revolve.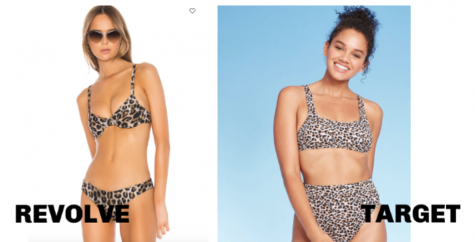 Maxi/midi skirts are a super cute trend this year, but finding one that is inexpensive is a must. A black Aritzia midi skirt is $98, but only $40 from Princess Polly.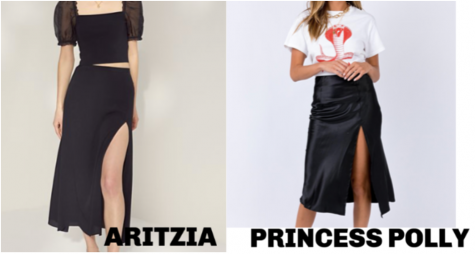 Shorts are a must need for warm weather, but finding fancier shorts for a low price is difficult. Check out these Forever 21 paperbag shorts for only $18 instead of $98 from Aritzia.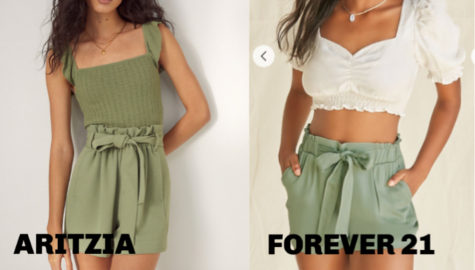 Jumpsuits are an easy way to make a complete outfit, but they can often be very pricey. This simple black tie jumpsuit from Aritzia is $178, but at Target it is only $30.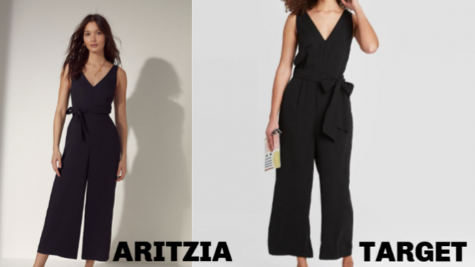 A beach bag is a must when going on a warm vacation, but this woven bag from Revolve is $165. Thankfully, a similar woven bag at ASOS is only $26.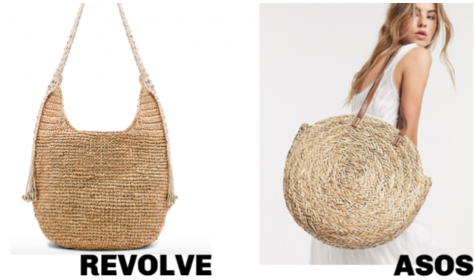 Simple dresses are a great option for break, but can sometimes be a budget breaker. These identical tie dresses cost $110 from Revolve, but only $21 from ASOS.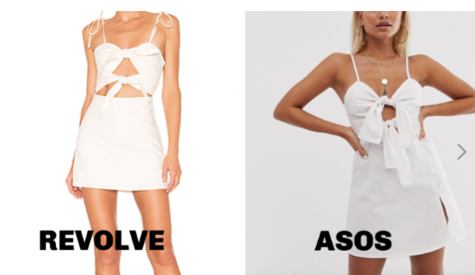 One shoulder tops are a great way to spice up a bland outfit, except even basic tees can become pricey. The white top from Revolve is certainly cute, but is $78. At only $15 from Forever 21, you can get the same look for a fraction of the cost!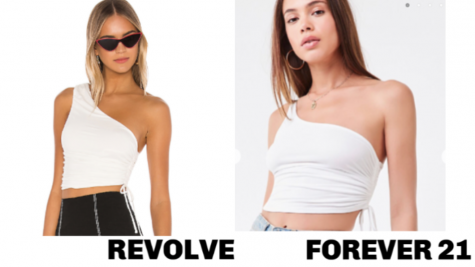 Espadrille sandals have been super in the past few years, but styles are way too expensive. These black Steve Madden sandals are $70, but Target has an identical pair for $35!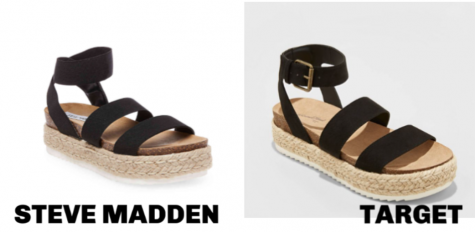 Crop tops like these are especially popular for the spring and summer, but it costs $58 at ARITZIA. Luckily, an identical piece is available at Forever 21 for only $15.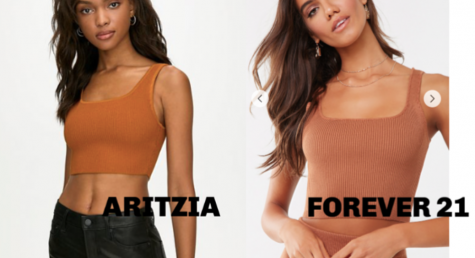 With these dupes, it is easy to save money but still look super stylish on your spring break!
About the Writer
Rory Summerville, Staff Writer
Rory Summerville is a junior at Lake Forest High School. She is a member of the girls cross country team and manages the girls varsity basketball team....