Dress predictions for Saturday's Homecoming Dance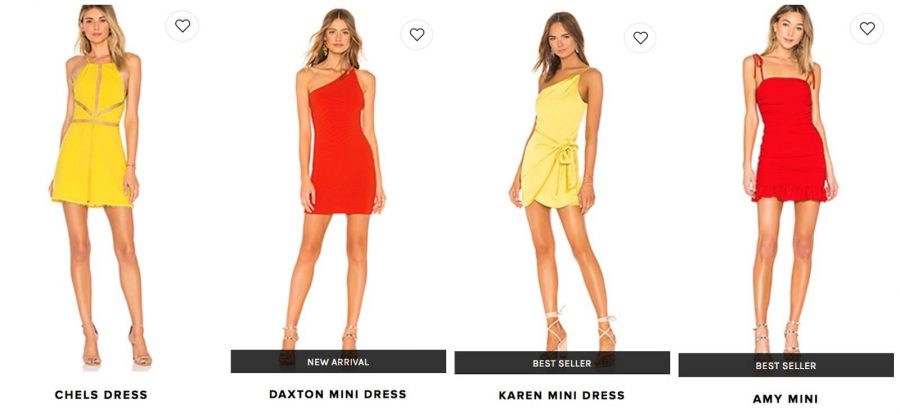 With the long-awaited Homecoming dance tomorrow night, girls are hoping they've found the perfect dress. We have seen a variety of new trends popping up this year already and expect to see these few, as well as many more, this  weekend.
If you need an idea of what to wear, or just want to see a few styles we are expecting to see people rocking this weekend, here are a few ideas to get you started.
The slip dress typically resembles an under slip or petticoat. It is usually very simple looking, with minimum patterns or bling, and can be easily dressed up with some jewelry.
Another trend we can expect to see this season is the wrap dress trend. A wrap dress has a front closure formed by wrapping one side across the other, and then knotting it at the side of the waist. This dress is a fun way to stay simple, but also add a little twist to your look.
A third trend we will most definitely see this season is neutral colored dresses. With simplicity being in style, this color scheme keeps your look pretty basic and can be easily dressed up with accessories.
Whether it be polka dots or stars, small patterns have been popping up on everything from sweatpants to tee shirts this year, and it is a great way to be unique with your dress this upcoming HOCO season.
Our second to last trend prediction is the trend of two piece dresses. This trend has been around lately with matching joggers and sweatshirt sets, matching pants and top sets, and is now hitting the dress department. This trend is a great one to try if you want to mix up your look a little this Homecoming season.
Our sixth and final trend prediction for this Hmecoming season is pops of color on dresses. Last year, we saw the color red blow up for this dance, and this year we believe that red will still be a common trend, as well as other bright colors like yellow. This trend is super fun and will definitely make you stand out in a crowd.
About the Writer
Ava Manelis, Editor-in-Chief
Ava Manelis is a senior at LFHS who is on the poms team. She has been taking Journalism for a year now, and is back again as an Editor-in-Chief of the...