Homecoming Checklist 2019
As the school year begins, the dreadful period of homecoming dance shopping always rolls up too quickly. 
Whether it's stressing to find the perfect dress or maybe even the perfect date, we would love to help ease the stress that homecoming season may bring you! Check out the list below for a few things that might help make the process a bit less stressful. 🙂
STEP ONE:  Finding a Date 
To many, this will be one of the most stressful tasks. As some start "figuring" out their dates before school even begins, others wait until the last minute. 
This should not be a stressful process, as it ultimately should be a fun night with friends and celebrating our school. 
Your date doesn't have to be someone you are dating. Most of the time, going with a good guy friend or even a group of your closest friends is better than having a date at all! 
It is all based on preference, but just remember, this should be the least stressful part- it's all about having fun 🙂
STEP TWO:  Finding a dress
This can be a very long, tedious, and frustrating process for some girls. However, it is also one of the best parts of homecoming!
I recommend that you start looking months in advance for a dress so that you can get first dibs on the best dresses. If you are a last-minute person and wait till the week before, sizes run out on most websites or the dresses you order may not come in time. 
Most people love to shop at Revolve, but for more ideas about where to get your dress, check out this article. 
Another option would be to borrow a dress from a friend. This is a great option because it is both easy and cheap. 
But above all, you want to make sure that you are able to dance in your dress, because that is really what homecoming is all about!
STEP THREE: Shoes 
If I am gonna be honest, the shoes that you wear are really only for the pictures. The second you arrive at the dance, they come off. 
Keeping that in mind, if your shoes are super uncomfortable, then you are in luck once you get to the dance and only have to survive pictures! 
A little tip to think about is that homecoming pre is outside and you will most likely be in the grass, so if you have a thin heel, you will sink into the ground! 
Therefore, I would suggest doing a block heel or wedge, which are also the most comfortable shoes you can wear!
If you have a simple or solid color dress, you should go with a fun shoe, or if you have a patterned dress, a simple shoe might be better. Check below for some inspiration!
STEP FOUR: Accessories
To some, this part is almost pointless, but for me, it's my favorite part!
After you find your dress and shoes, finding the perfect accessories help to complete your homecoming look. There are many different routes to take when picking out your accessories, but some of the most common are finding some necklaces, earrings, bracelets or rings. 
Below are some of my favorite stores for accessories.
ALV Jewels is one of my favorite places to find jewelry. I've bought various necklaces and earrings from this site for many different occasions. 
Here are a few examples: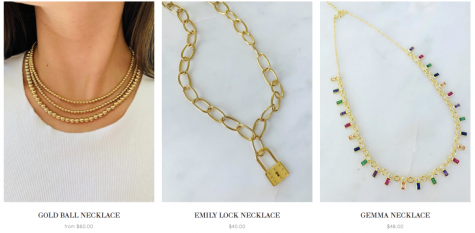 Valentina (227 E Westminster Ave, Lake Forest) 
The website is coming soon, but this shop is located in Uptown Lake Forest. It is very easy to run in and find awesome accessories. They have many dainty necklaces, rings and bracelets (as well as many other things to shop). 
Alixandra Collections use to be located right in Market Square, but now the nearest one is in Highland Park. If your not able to go out and shop, you can look online. My favorites from Alixandra are their bracelets!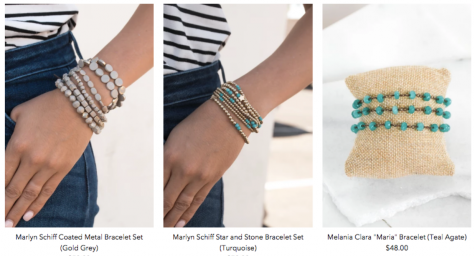 On etsy it's possible to find anything you could want. I usually use etsy when I want a specific style of jewelry. Etsy is one of my favorite places to find different rings because there are so many different styles and price ranges.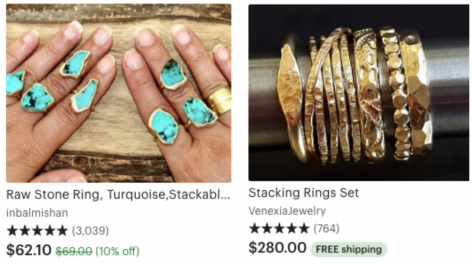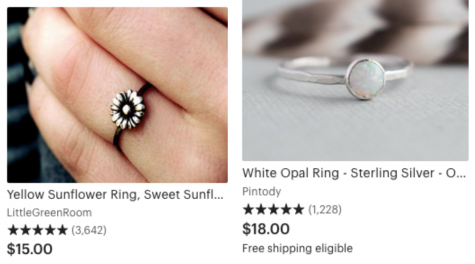 Finally, Baublebar is one of my new favorites to find accessories. From earrings, to bracelets and rings, they have it all.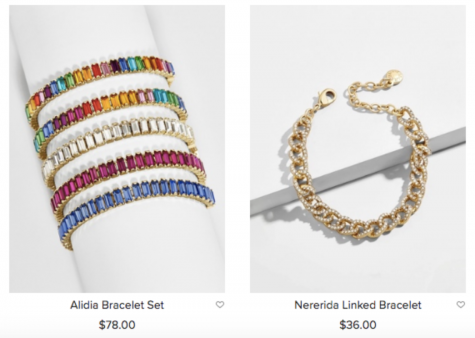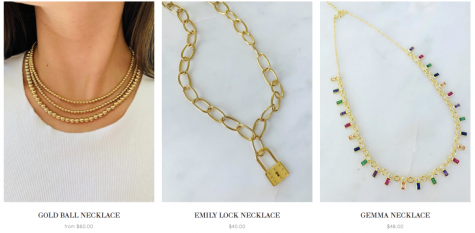 STEP FIVE: Hair and Makeup
Hair and makeup can be tricky part of your homecoming look for some people. There are so many options of what you could do and sometimes it does not come out as you want!
My suggestion, so that nothing bad happens on the day of homecoming, is to try out what you want before the big day. 
Lots of people decide to get their hair and makeup done at a salon. If you want to do this, make sure you book far in advance as places fill up quick around homecoming!
A cheaper alternative would be doing it yourself or having a friend do it. Trust me, either will look good for the big day! 
Check below for the best places for hair and makeup, and styles for your hair. 
Salons: 
Le Blowout Bar – Lake Forest 
Blow by Blow – Highland Park 
Mario Tricoci – Vernon Hills 
Taylor Reese – Lake Forest 
Salon 580 – Lake Forest 
Beach Waves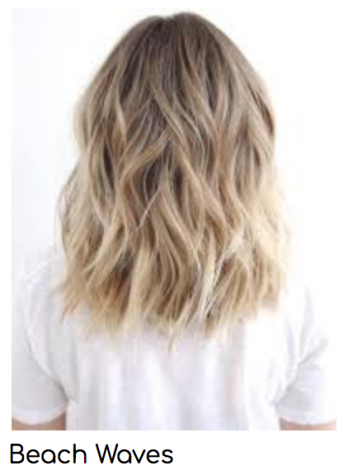 Straight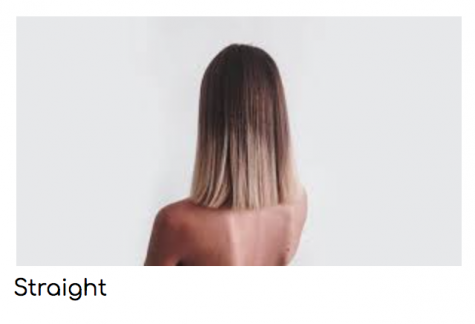 Pony Tail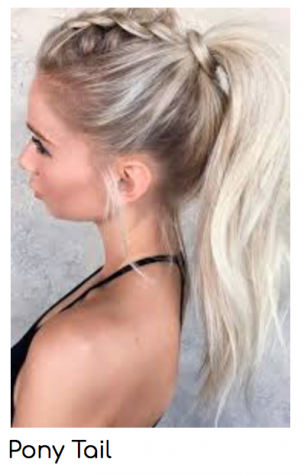 STEP SIX: Nails
Getting your nails done is the perfect way to perfect any look. With so many different colors to choose from, there is no way to go wrong.
For a while, solid colors such as white, pink or light blue have been the go to, but this school dance, you might want to try spicing it up!
A new nail trend that I'm sure will be repped at homecoming is multiple colors on your nails. In this look, each finger is painted a different color, which adds a lot of character and a unique aspect to your style!
Other ways to "have fun" when getting your nails done is to try different types of manicures: 
No-Chip Gel Manicure: The gel manicure is more expensive than a regular, however is designed to look better and last a lot longer than any regular manicure. 
Dip-Powder Manicure: This is usually pricier but is very similar to a gel manicure. It is designed to last for multiple weeks and helps make your nails look longer and thicker. 
Fake Nails: If your nails aren't as long as you wish, getting fake nails is a great alternative to have an awesome manicure and have "longer" nails!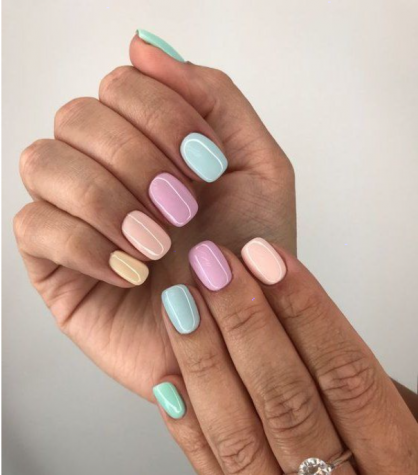 STEP SEVEN: Pre and Post Dance
This last step is usually saved for the week before the homecoming dance. 
For pre, most people get together will all their friends at a house for pictures. Family members are invited and food/drinks are usually served. This is just a great time to see everyone all dressed up and take pictures.
As for after the dance, there are so many options of what you can do. For example, getting food with a group of friends, seeing a movie, or just going back to a friend's house to hang out. 
But most importantly, just enjoy the dance while you are there and do not feel like you have to rush out of there! There's only so many school dances in your high school career, so make sure you savor every single one.
We hope these tips help to make your homecoming process less stressful! 🙂