Drop of the Week: XXXTENTACION's "Changes"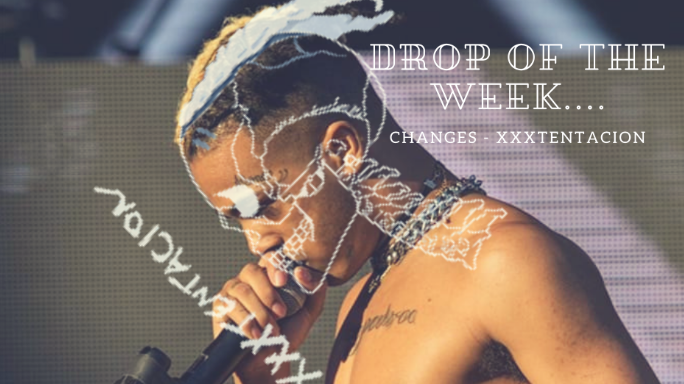 Follow @theforestscout on Spotify for curated playlists by all the authors, including a comprehensive list of Patrick Philpott's "Drop of the Week" selections. 
Jahseh Dwayne Onfroy was born on January 23, 1998 in Plantation, Florida into a lower-class troubled home, where he bounced around but soon ended up living with his grandmother. While his mother sorted out her financial situation, Onfroy grew up in a poverty-stricken Florida neighborhood where the streets didn't take too kindly to the weak. At just the age of six years old, Onfroy had stabbed a man trying to attack his mother and was later put into a youth program and before permanently moved to his grandmother's house.
He was originally interested in music after his aunt persuaded him to attend his school's choir group that he, after some time, attended. In time, however, he was kicked out of the school's choir group after attacking another student, which left him with only the church choir group as his escape from the tough neighborhood he was growing up in. Onfroy was kicked out of middle school after a series of physical altercations with students and staff, and was later enrolled into Sheridan House Family Ministries, a program designed by his local church to straighten out and enlighten troubled youth. For the six months Onfroy was in the program, he needed something to take up as a hobby, he began listening to nu-rock, punk rock, as well as hip-hop to manage the stress. Soon, this lead to him teaching himself how to play the piano and guitar, a skill which sparked his career.
His career started in 2014 after serving some time in a juvenile detention center for gun possession. While locked up he met Stokeley Clevon Goulbourne, also known as Ski Mask the Slump God, who at the time was another up-and-coming star in the Florida rap game. During their time together, Onfroy and Goulbourne began to freestyle in their spare time. Onfroy recalled his time in detention as purposeful, mentioning that he respected all the officers and staff, even going so far as to protect some staff members from other inmates, including a homosexual cellmate who was being attacked for being "suspicious."
Jumping to 2018, Onfroy had adopted the rap name XXXTENTACION after releasing a few early tracks. This lead to XXX dropping his debut album 17 last year, which featured 11 tracks, ranging from the heavy punk rock hip-hop style that XXX adopted, to the soothing R&B vibes that many people would associate with him. Dropping three EPs in 2018 has given fans a good taste of what's to come from XXX this year, and after a brief scare with fans in which XXX claimed he was "quitting" music during an Instagram live video, he later cleared up the confusion by tweeting that his career was not quite over. 
XXX's original punk rock hip hop style is completely unique in comparison to others when he came into the rap game, relating to other artists such as Lil Peep and Lil Uzi. His style is a mixture of heavy, head-banging base lines with a screaming music style, but to many's surprise, he has a softer side. Many projects that XXX has released feature tracks that take a smoother R&B that draw many different fans to his music because of the diversity. "Changes" is not an exception to this, as the new track released March 2 gave fans chills with the raw emotion embedded within. With a simple piano playing in the background, XXX shows his singing skills, which many didn't quite see coming from the artist as his next project. His singing acumen expresses his sadness and pain that he clearly feels for someone. And with it only being a 2 minute song, the raw emotion and talent that he expresses not only as a rap artist but as a vocalist, is definitely something I didn't see coming from this up-and-comer. 
About the Writer
Patrick Philpott, Author
Patrick Philpott is one of the writers for The Forest Scout. He enjoys all music and his favorite subject in school is English. Patrick is currently a...