Stylish Scout with Noah Portalatin
What is your favorite trend at the moment? 
I recently bleached my hair after seeing the trends on tik tok and Pete Davidson. I had my friends bleach and do all the different designs on my head, which was really cool. When I first saw it I thought it was super unique so I wanted to try it out myself. 
What is an item you can't live without?
An item I can't live without is my Birkenstocks. The pair I wear are actually originally my dads who got them last year and stopped wearing them so I decided to take them. After taking my dads I realized how comfortable they are and now are one of my favorite pairs of shoes to wear today.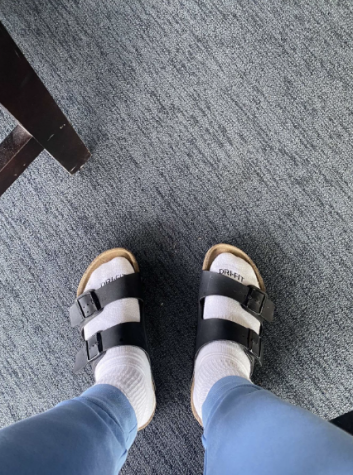 What is your favorite accessory?
One of my favorite accessories are definitely my bucket hats, which I have now made bucket hats Wednesdays my thing.  My favorite bucket hat I wear is my blue one that I wear very often.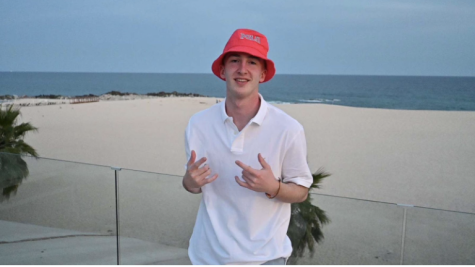 What is something new you've gotten that you are excited to wear?
I recently got a pair of linen pants for spring break to wear in Cabo and it was the perfect place to wear them for the first time. I originally got these pants because I wanted a nicer pair of pants to wear out on occasions when it's nice out.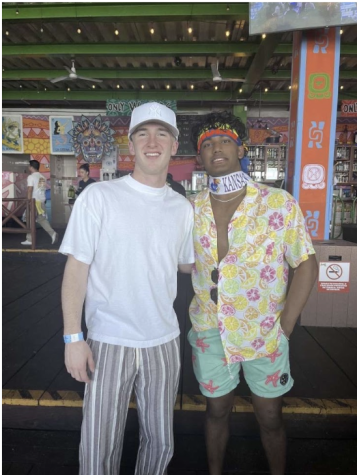 Who do you look to for fashion inspiration? 
Someone I look at for fashion inspiration is Pete Davidson. He's a funny guy, but also very relaxed and he's always up for trying new things in his closet. I originally found my inspiration from Pete Davidson when he bleached his hair.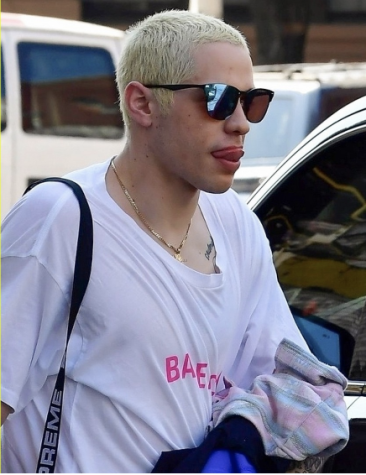 What is your go-to brand? 
My go-to brand is either Polo or Essentials. I really like Polo because I like the way it feels and looks. I have a lot of items from Polo and there are so many occasions I can wear it to. Essentials clothing is very clean, but more on the pricier side so they are nice investment pieces.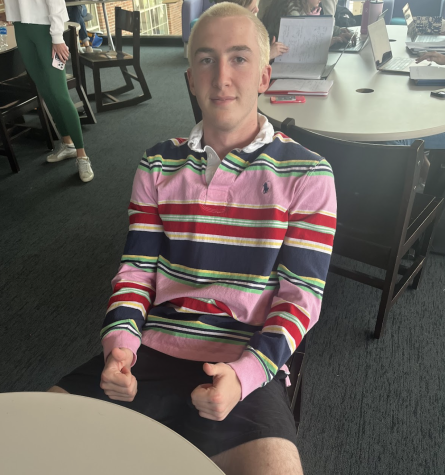 What is your favorite item in your closet?
My favorite item in my closet is my full nike tech suit. I got it for Christmas and it's become my favorite item in my closet ever since. It's very comfortable and super easy to throw on.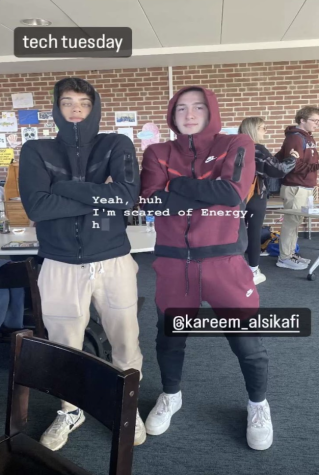 What is an item currently on your wishlist?
I definitely want a new pair of shoes soon, specifically a pair of the Panda Nike dunks.