MCs Michael Daniels, Teddy Hill Will Take Endless Comedic Character to Talent Show Stage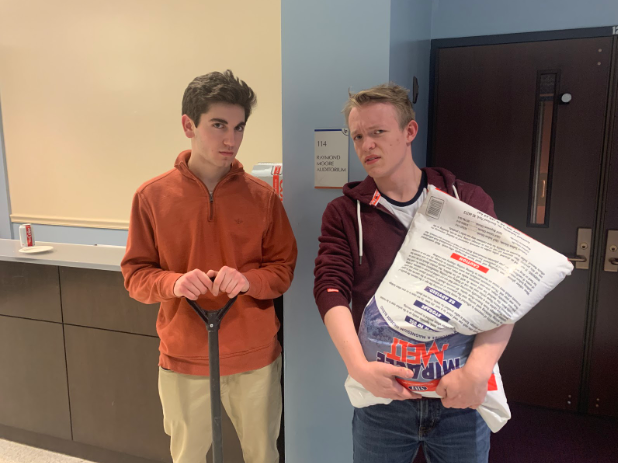 Many would say that becoming an emcee for LFHS' Talent Show, a highly produced and holistic showcase of student talent as well as APT fundraiser, is quite the honor and opportunity.
But seniors Michael Daniels and Teddy Hill, this year's recipients of that leading role in one of the biggest events of the school year, seem to view things in a very (more like extremely) simple way.
"I wouldn't say we're MCs; I'd just say we come out on stage five times and introduce acts," senior Teddy Hill said.
Daniels and Hill were beyond elated when they found out they had the part. Upon being asked about their reaction to being announced as MCs, both Daniels and Hill belched in response, a clear sign of unabashed enthusiasm.
The duo looks to show off their comedic and entertaining ability as a framework for the show's 19 acts, New Media videos, and Pit Band arrangements.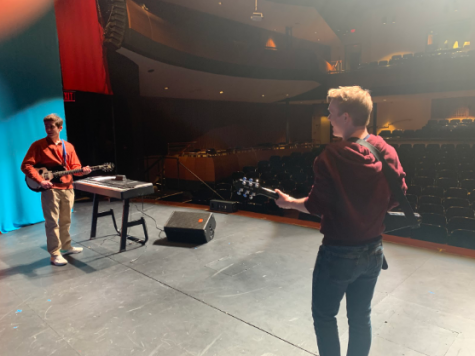 They also want to be practical with their contribution.
"We want to bring ourselves on stage. Hopefully some mics too," Hill said. 
The MCs will not only bring microphones, but props for sketches to entertain and capture the humor of the students behind the show's creation. This entertainment does not come without experience — as both are currently avid participants in the school's theater program. 
While Hill has less acting experience between the two, one could easily say he has made up for it. Between a role in the recent production of LOVE/Sick to perhaps his most notable contribution — the lengthy, culminating monologue of the fall production of Rumors — he has been lightning fast at capturing the attention and favor of his audiences. 
As with Daniels, additional performing experience stretches beyond acting. A member of the school's choir program, music is very close to him. Daniels will be singing alongside a Pep Band act, and will be lead singing a Rage Against The Machine cover. 
"The fun of doing a Rage cover is being okay with embarrassing yourself. The sound is secondary to the loud energy you are portraying," Daniels said.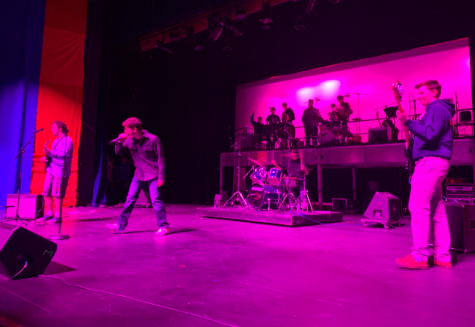 In spite of all of these acts to look forward to, it is no secret that his leading role alongside Teddy Hill is quite the cause for excitement, although we may never get any rhyme or reason behind it.
"I really love being an MC of the Talent Show," said Daniels. "You get to be the MC of the Talent Show!"
You can see the hilarious emcee duo of Michael Daniels and Teddy Hill, alongside a spectrum of talent with a run of three shows from Thursday, Feb 27 to Saturday, Feb 29 in the RMA at 7pm. 
Tickets are available at bit.ly/LFHS-TS20, and are selling fast.
About the Contributor
Joey Goodsir, Editor-In-Chief
Although Joey is astounded it is his senior year, he is excited to be writing and editing at The Forest Scout for a second year - this time as an Editor-in-Chief....