Lowkey Treble Brings Harmony and Entertainment to Talent Show Stage Once Again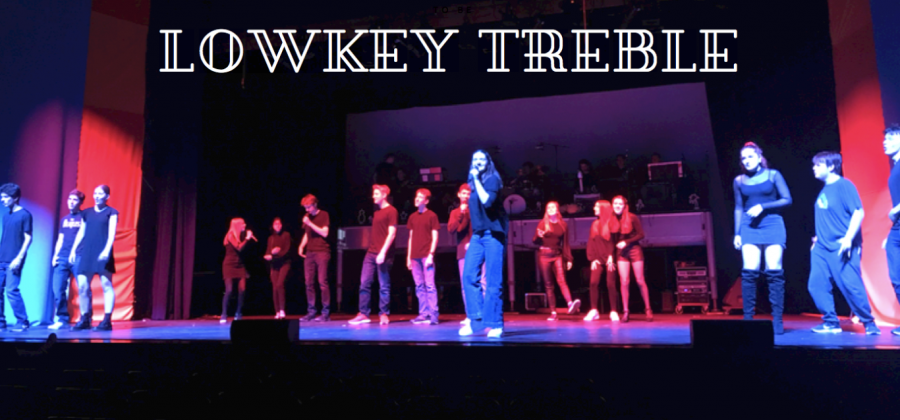 Coming back for their second year after a compelling first performance at the talent show last year, Lowkey Treble is back with hopes to take the stage with an even more crowd-pleasing performance. 
Dubbed a year of reconstruction for the group, 13 students have worked alongside senior leaders Abby Wickman, Kevin Staunton, and Laine Gamrath to create a flawless performance for this year's show. 
The 'reconstruction' of the ensemble this year has partially to do with lost senior members, and partially due to a new group sponsor, Ms. Sara Dreiling. 
These changes gave rise to new and intense leadership positions for many of the returning members, as last year the group was mostly run by sponsor Joe Acquino. Collaborating and attempting to mesh their many creative ideas were two of the new norms for the group this year, yet they seemed to have handled it with grace.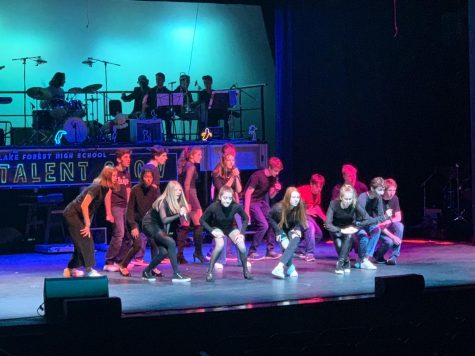 According to Gamrath, this year's changes didn't seem to shake the members at all, really.
"We definitely like the changes to the group this year," she said. "I think we molded and adapted well to all of what has been thrown at us."
Staunton said that along with the change in sponsor and leadership roles came a shift in how the group was run overall- more "self-run" than ever before. 
"We've kind of had to teach everything to ourselves this year, but it's been a super cool experience to do that," he said. 
As for the song selection this year, one of the most calibrated decisions for a group like Lowkey Treble, the squad looked online for a lot of arrangements before settling on the perfect piece. 
"We had everyone looking for anything that was good," Wickman said. "And then once it was pretty narrowed down, we voted as a group on our favorite."
They will be singing 'Love Runs Out,' a classic song from One Republic's 2013 album Native, and are hoping that it feeds off of the excitement that Talent Show crowds bring.
"It's super cool to step on stage and already get a ton of energy from the crowd," Gamrath said. "People are seeing us not just for the extra credit [like in other school performance settings], but for fun."
Lowkey Treble has a larger footprint in the community, and hopes to perform at the upcoming Battle of the Bands as well as have an end of the year concert at the end of May. Talent Show, however, is perhaps the most meaningful of them all.
"It's kind of nostalgic for us because it was our first performance and the thing that got everyone excited for the group early on," Wickman said. "It's near and dear to our hearts."
You can see Lowkey Treble alongside a colorful lineup of talent  from Thursday, Feb 27 to Saturday, Feb 29 at 7pm in the RMA.
Tickets are available at bit.ly/LFHS-TS20, and are selling fast.
About the Contributors
Ava Manelis, Editor-in-Chief
Ava Manelis is a senior at LFHS who is on the poms team. She has been taking Journalism for a year now, and is back again as an Editor-in-Chief of the...
Joey Goodsir, Editor-In-Chief
Although Joey is astounded it is his senior year, he is excited to be writing and editing at The Forest Scout for a second year - this time as an Editor-in-Chief....