Things We Love: Accessories
Hang on for a minute...we're trying to find some more stories you might like.
Here at the In Style Department at The Forest Scout, we bond over our favorite trends, products, stores, and much more. This week's installation of Things We Love features our favorite accessories, from everyday adornments to statement pieces.
Everyday Rings – Rings are great accessories to add to your outfit any day because they don't draw too much attention, yet still add depth to any look. Silver or gold rings go with everything and you never have to take them off. Find cute and simple rings at Valentina uptown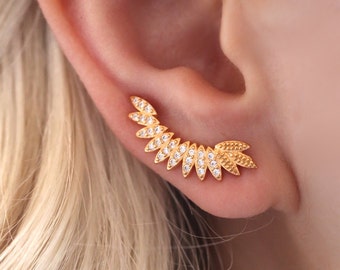 Ear Crawlers – Ear crawlers are a great statement accessory, especially when you're sporting an up-do. They're edgy and trendy, and you'll get used to the, "Are those all individual piercings?!" questions that people, rightfully so, ask. Revolve.com has great ear crawlers. 

Buckled Belts – A simple pairing of jeans and a tee can be spiced up easily with a buckled belt. Check out Urban Outfitters for affordable
Chokers – We all know chokers 
have come back with vengeance, and we aren't mad about it. Pair a choker with a simple hairdo for a cute and easy look. Akira is a solid destination for a choker haul.
Wrap Bracelets- Often time your wrist candy completes your outfit, and wrap bracelets are the perfect type to get the job done. Again, Valentina is a great place to shop for them.
So there you have it, the In Style Department's top four favorite accessories. Accessorizing is key for a stylish 'fit, so get on these trends!