Post-Quarantine Fashion Trends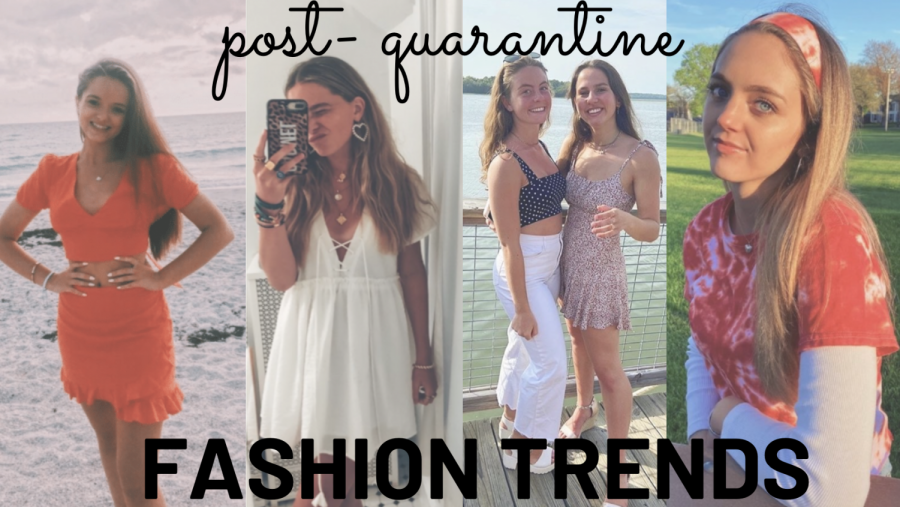 Post- Quarantine Fashion Trends
After two months of wearing sweats, these upcoming summer trends will make up for the fashion opportunities missed. Here are the top four trends that LFHS is already wearing.
Tangerine is the new pink this summer, the bold sunset color ("Orange Peel") was on the list for Pantone's Summer 2020 colors amongst "Flame Scarlet", "Saffron Yellow", and "Biscay Green", but we've already seen LFHS rock this color.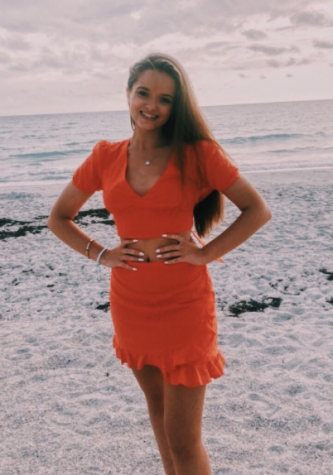 Junior Jaqueline Richer 
White jeans are indefinitely a summer staple. White flares combine a current denim fave with a classic shade.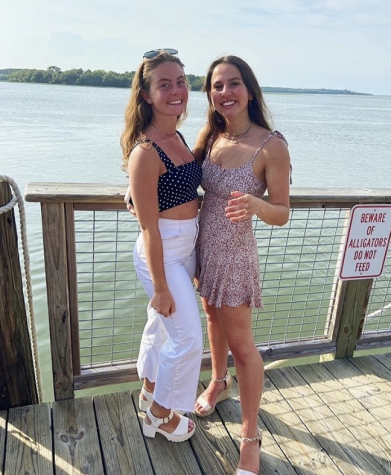 Senior Julia Hender (left)
White flowy dresses are another summer classic and are the best transition from the comfort of sweats.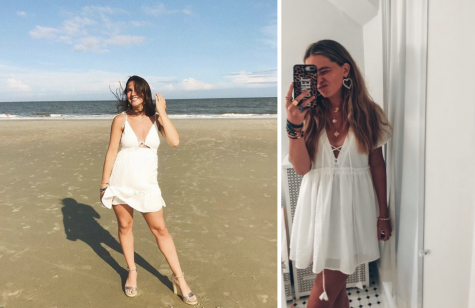 Senior Ava Manelis (left) Junior Carmel Hickey (right)
Headbands, revived from their peak in 2010, are back and looking better than ever. You could say that they are the successor of last summer's bucket hat trend.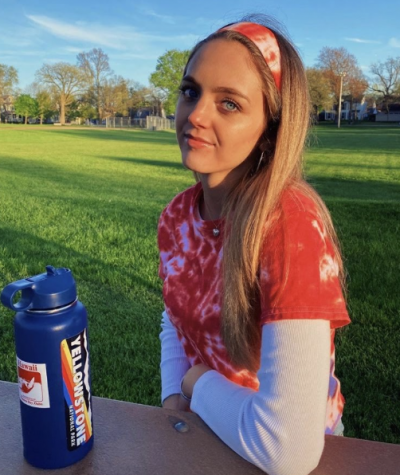 Senior Cami Diedrich
Send in the ways YOU rock these post-quarantine trends to [email protected] as our lives begin to shift back to normal! Stay stylish.
About the Writer
Ella Witmer, Staff Writer
Ella Witmer is a senior at Lake Forest High School. She was on the JV Cross Country team for two years and used to dance at Ballet Chicago. She loves fashion,...