What To Expect On Saturday: CFB Week 3 Preview
Slow Build-Ups Can Lead Into The Most Moving Climaxes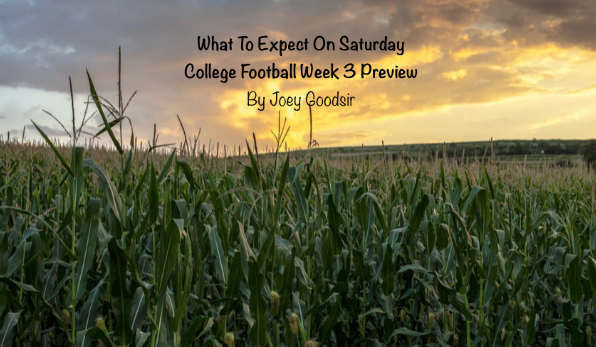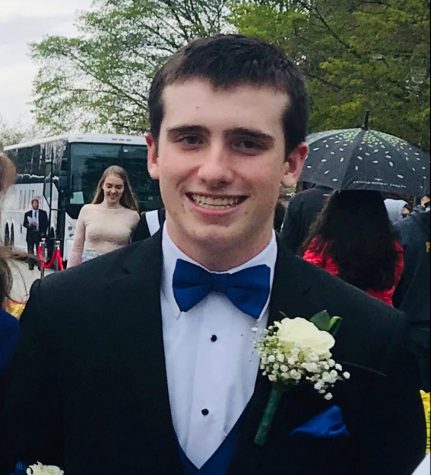 Ok, ok. I'll be the first to admit it.
Week 3 of the College Football season doesn't have all the glamour of the previous two weeks. Let's be honest: it isn't that much of a good Saturday Slate at all. Let's be specific too: it's the first Saturday with no ranked matchups since Week 7 of 2017.
Yikes. 
But this is exactly the kind of week that separates the College Football experience from the NFL experience. On the (albeit rare) week of bad matchups in the NFL, that's really all there is to it. The craziness that defines CFB makes all the difference in these weeks, as what is set in stone can be etched away surprisingly easily. Think I'm crazy? Check out that old week I mentioned above – which ended up being filled with big upsets.
This is exactly the kind of week that previewers like me cross their fingers real hard, as the unexpected is often the most unexpected it can get. But then again, if we're wrong, it should get pretty exciting anyway.
Let's go back before we go forward….
About Last Week
I went 8-5, to give myself a 25-7 (78.13%) record on the season. Some definite setbacks (cough cough Stanford proving to be awful in the late game), but also some upside. 
Remember that noon game I warned everyone about because of high levels of stupidity? Yeah. Definitely some self-inflicted wounds that added to the bleeding, but the reaction by the player who recovered the game-sealing fumble tells you the whole story:
Absolute disaster just barely avoided.
The rest of the day on the big stage was sadly just chalk. Clemson empire proved to handle A&M despite rooting interests trending against them, and LSU handled Texas despite my pick that they wouldn't.
Oh, Tennessee lost again by the way. 
Let's move on to picks…
Friday Night Bonus Pick Because The Matchup Warrants It
UNC plays Wake Forest in a NON-CONFERENCE game Friday

They met for 85 straight years but ACC divisions separated them in 2005

With 8-game schedule for 14 ACC teams, they would have only met twice in 11 years, so they added the home-and-home

— Pick Six Previews (@PickSixPreviews) September 12, 2019
Clearly, this in-state matchup has been desired (enough for a same-conference matchup to be scheduled non-conference?), and with Mack Brown's return to football on Chapel Hill and Wake Forest's 2-0 record (that means a lot to the historically worst program in Power 5 history), it is something to keep one eye on while high school football is playing out.
North Carolina @ Wake Forest (5:00 CT, ESPN)
Saturday, September 14
Noon Game of The Week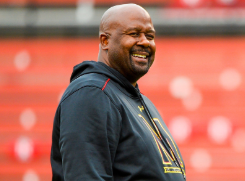 #17 Maryland @ Temple
When: 11:00 CT
TV: CBSSN
Rain (Above 40%)? No (per weather.com)
Where: Lincoln Financial Field (Philadelphia, PA)
Series History: UMD leads 5-4 (Last Time: Temple won 35-14 in 2018)
I held back talking about Maryland up above in the recap because I wanted to save it for this preview section. Don't be mistaken though: the Terrapins were a very big deal last week.
Any of the offensive explosiveness that offensive coordinator Josh Gattis (Maryland HC Mike Locksley's Co-OC at Bama) lacked with the Michigan performance against Army last week, Locksley showed all of it in Maryland's matchup with Syracuse. 
The Orange were supposed to be a sleeper in the ACC, and now a seemingly middle-tier Big Ten team obliterated them, scoring a whopping 63 points. While the result could speak more about Syracuse than the Terps, the performance deserves to be rewarded with eyeballs on this next game on Saturday.
Maryland is hitting the road to play the Temple Owls in Philadelphia's NFL Stadium, who are currently facing a very interesting year.
This was supposed to be Miami defensive coordinator Manny Diez's first year at the helm, but Mark Richt's unexpected retirement kept Diez at The U to become the head coach. Former Northern Illinois head coach Rod Carey now coaches the Owls.
Temple comes into this game well-prepped with a bye week advantage. Prior to that, they went up and down the field on Bucknell, boasting a solid passing offense.
These two offenses set up to bring a lot of points, which will make the defenses the defining factor. Maryland just simply has a leg up on player development and talent here, and will prove superior late.
Maryland Wins, 59-34
Who's Your Pick for Noon Game of the Week: Week 3?
#17 Maryland (75%, 3 Votes)
Temple (25%, 1 Votes)
Total Voters: 4

Loading ...
Other Noon Games of Note
11:00 CT:
Pittsburgh @ #13 Penn State (ABC) – Keep an eye on this.
#6 Ohio State @ Indiana (FOX) – This one too.
Kansas State @ Mississippi State (ESPN)
Afternoon Game of The Week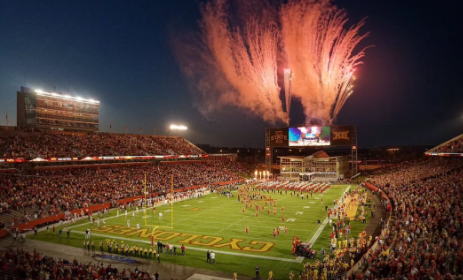 #19 Iowa @ Iowa State
When: 3:00 CT
TV: FS1
Rain (Above 40%)? Likely not (per weather.com)
Where: Jack Trice Stadium (Ames, IA)
Series History: Iowa leads 44-22 (Last Time: Iowa won 13-3 in 2018)
I'm obligated to post that. It's Iowa.
This in-state rivalry matchup grants Ames its first time ever hosting ESPN College GameDay. The state lacks professional sports, making the environments absolutely electric. Get ready for a fun CFB environment on Saturday afternoon.
The majority of fans there will be supporting Iowa State, who have entertained those fans quite well over the last couple years. Head Coach Matt Campbell has brought in unprecedented levels of success for the Cyclones, with two eight win seasons featuring the upsets of top ten opponents (Oklahoma and TCU in 2017, West Virginia 2018). 
With this historic pairing of seasons in the context of Iowa State football, the excitement could not be higher for this game. The offense is supposed to level up, and the defense remains very solid.
The Cyclones currently have a Week 1 win over Northern Iowa under the belt, and an advantage of a bye week to prep for this matchup with Iowa.
Speaking of Iowa, the Hawkeyes do Kirk Ferentz things. Kirk Ferentz things consists of specific consistency, achieved by strong defenses and (sometimes painfully) conservative offenses. It makes 9-4 very attainable, and Iowa fans will take it each year with a smile.
Due to a fantastic showing in the most recent NFL Draft, some of the offensive tools from last year are no longer in Iowa City. The strong defense is, though, and any offensive backslides will be insured by a wide-open Big Ten West race down the stretch.
This game has two great defenses, and is therefore going to be defined by the team who can have the more solid offensive performance. I think the Hawkeyes' strengths on the offensive line make the difference in this kind of old school game setup.
Iowa Wins, 24-13
Who's Your Pick For Afternoon Game of the Week: Week 3?
#19 Iowa (0%, 0 Votes)
Iowa State (0%, 0 Votes)
Total Voters: 0

Loading ...
Other Afternoon Games of Note
2:30 CT:
#2 Alabama @ South Carolina (CBS)
Stanford @ #17 UCF (ESPN)
#24 USC @ BYU (ABC)
3:00 CT:
Arizona State @ #18 Michigan State (FOX)
Night Game of The Week
#5 Oklahoma @ UCLA
When: 7:00 CT
TV: FOX
Rain (Above 40%)? California knows how to not rain (per weather.com)
Where: Rose Bowl (Pasadena, CA)
Series History: OU leads 4-1 (Last Time: OU won 29-21 in 2018)
This is where the weaknesses of the matchups this week start to come through.
Make no mistake: this is Oklahoma's game. UCLA is in year two of the Chip Kelly rebuild. They still need time to build an offense, and their defense will remain stagnant. At 0-2 though, they can't get much worse regardless.
I just think this will be a unique opportunity to see what is next from the Oklahoma offense. Do I even have to provide context?
Fine. Two years ago, the Sooners make an offensively-led College Football Playoff appearance with their transfer quarterback Baker Mayfield winning the Heisman Trophy.
Things couldn't possibly get better for the Oklahoma offense right? Wrong.
Not only did they go back to the playoff, not only did their transfer quarterback lead the team and win a Heisman Trophy again, but the offense somehow managed to get statistically BETTER than the previous year. This progression in Norman was beyond perfection, and who knows what is next?
In 2019 we go into the third year, and we have ourselves another transfer quarterback. You've definitely seen him before, but you can check him out below…
With the only position in need of reloading being the offensive line, the offense looks primed for another shot at contending. I think they achieve contention, but perfection again? I don't buy it. I think it's a slight step back, but that shouldn't even be much of a disappointment for Sooner fans. Can you really expect another year like this? Would you have ever expected these two years in a row in the first place?
It should be interesting to see just how wrong I am as they throw points at the Bruins nonstop for 60 minutes.
Oklahoma Wins, 53-14
Who's Your Pick for Night Game of the Week: Week 3?
#5 Oklahoma (75%, 3 Votes)
UCLA (25%, 1 Votes)
Total Voters: 4

Loading ...
Other Night Games of Note:
6:00 CT:
#1 Clemson @ Syracuse (ABC)
6:30 CT:
Hawaii @ #23 Washington (PAC12)
Florida State @ #25 Virginia (ACCN)
TCU @ Purdue (BTN)
Late Game of The Week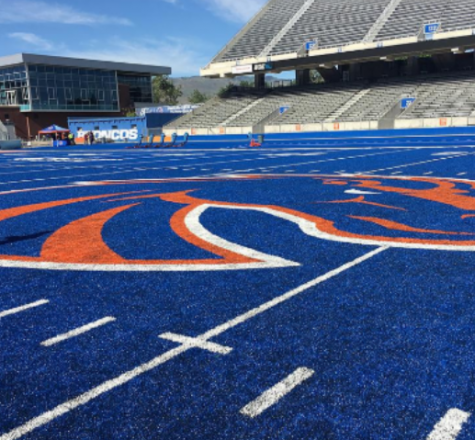 Portland State @ #22 Boise State
When: 9:15 CT
TV: ESPN 2
Rain (Above 40%)?
Where: Albertsons Stadium (Boise, ID)
Series History: No Previous Matchups!
With a Saturday like this hanging in the lower range for excitement levels at face-value, there is nothing better than a late game on blue turf.
The hosting Boise State Broncos upset Florida State Week 1, and continued to get the job done the next week (70-7 win over Simon Fraiser).
The team boasts a strong defense, which has posted a second-half shutout in each game. They will be looking to control the game on that side of the ball. Provided that they limit or abolish all mistakes, they will have this game under control as they take on Portland State of the Broncos' old Big Sky conference.
Boise State Wins, 31-20
Who's Your Pick for Late Game of the Week: Week 3?
Portland State (50%, 1 Votes)
#22 Boise State (50%, 1 Votes)
Total Voters: 2

Loading ...
In just a short day or so, we will be able to see how far this supposedly-boring week excitingly strays offscript.
Enjoy your Saturday everyone!
About the Contributor
Joey Goodsir, Editor-In-Chief
Although Joey is astounded it is his senior year, he is excited to be writing and editing at The Forest Scout for a second year - this time as an Editor-in-Chief....