LFHS Graduate Tommy Rees Promoted to Offensive Coordinator at Notre Dame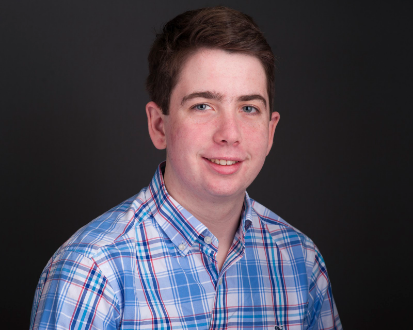 On Tuesday, Jan. 14, one of the Scouts' very own got a promotion that made national headlines. Former LFHS quarterback and basketball player Tommy Rees will take control of the Notre Dame offense after he was promoted to offensive coordinator.
Rees, born in Los Angeles and raised in Lake Bluff, set untold records at the quarterback position starting in 2006.  Rees is one of the highest recruited player to come out of Lake Forest High School, as the three-star recruit went to play quarterback for the Irish in 2011.  
"His release is what stood out. He had the quickest release of any high school quarterback I'd ever seen. The ball just flew out of his hand. Not a mobile quarterback by today's standards. But his ability to get rid of the ball swiftly and throw with accuracy is what I remember about his time as a Scout." Pioneer Press and scoutsfootball.com journalist Jon Kerr said about Rees' ability to run the offense.
On top of Rees' record-setting ability, Scouts Football head coach Chuck Spagnoli cited his leadership as a stand out factor for the quarterback.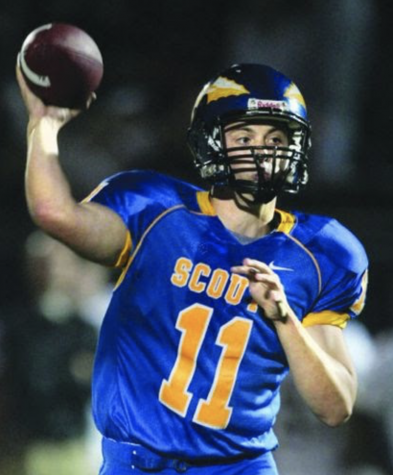 "He was probably a better player mentally than he was physically, and he was a great player physically," Spagnoli said. "My first impressions were that he was going to be a guy that was really engrossed in football."
The 27-year-old replaces Chip Long, who was let go by head coach Brian Kelly after three seasons. Rees, who served as the team's quarterback coach last season, assumes the new position almost a decade after his own playing career ended in South Bend.
Rees had an impressive four-year career for the Irish, throwing for over 7,000 yards and 61 touchdowns along with a 59.8 completion percentage.
"Not too long ago he was running this offense here. He can show you what the reads look like. He knows. He's done it before. It's the best information because he's experienced," quarterback Ian Book told NBC Sports.
Rees inherits control of a high powered offense, one that averaged 36.8 points per game this past season, which was good for 13th in the country.
Book, who threw for over 3,000 yards and 34 touchdowns last year will return for his redshirt senior season, which will certainly help the first time coordinator.
"
He deserves it, earns it, and he will be great at it."
— Coach Chuck Spagnoli
With the Irish appearing within the top 10 in various "way too early" top 25 rankings for 2020, there are high expectations for Rees, but Kelly "gave him the keys to the car" for a reason, and the Notre Dame faithful believe in their former quarterback.  
Back in Lake Forest, the reaction is similar – Rees' high school coach is simply confident in his abilities for the future. 
"He was an incredible teammate and incredible player," Spagnoli said. "The first thing that comes to mind is that he deserves it, earns it, and he will be great at it."