Quinn's Picks: Heisman Watch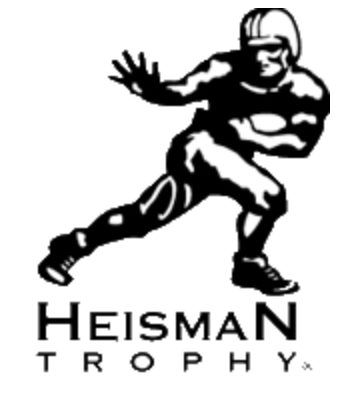 With the first couple weeks of college football officially in the books, let's take a way-too-early look at the Heisman hopefuls. This list will be compiled of only non-qbs, as I rank some of the most explosive and entertaining players in college sports.
#1: Kayvon Thibodeaux – DE, Oregon
Kayvon Thibodeaux is, in my opinion, the best player in college football by a longshot. The Oregon Ducks look like serious playoff contenders following their 35-28 upset over the Ohio State Buckeyes.
While Thibodeaux didn't play in week two, who knows what the score could've been against a struggling offensive line. 
That's the only thing holding this star defensive end back this season: injuries. 
Thibodeaux has been held back this year due to a sprained ankle he suffered during the 4th minute of the 1st quarter in week one against Fresno State. 
But the 6'5, 258 pound hard-hitting defensive lineman looks like the best defensive prospect since Chase Young, who happened to come in fourth in the Heisman voting in 2019. In just eight minutes in week one against Fresno State, Thibodeux had two solo tackles, a sack, and a forced fumble. 
Thibodeaux looks like an NFL pro bowler playing down to the collegiate level, and when he plays to the best of his abilities, he is undoubtedly the best player in all of college football.
#2: Chris Olave – WR, Ohio State
Chris Olave has been hyped up and regarded as the nations best receiver all off-season, and these past Saturdays he's looked like it. Ohio State fans were shocked to hear Olave announce on his instagram back in January that he was staying with the team for his senior season.
With first year starting QB CJ Stroud struggling early, the veteran receiver has been able to take some of the weight off his shoulders due to his big play abilities. When the ball is in Olave's hands, there is almost no defender that can stop him due to his quick speed and elusive moves. Olave has mastered the art of accelerating and decelerating and creating space with his quick cuts, and it shows in his route running. He can be used as a deep threat due to his amazing hands, or a slot receiver due to his speed. Olave is in store for a great season, even with such a star-studded receiving core on Ohio State.
With receivers Garret Wilson and Jaxon Smith-Njigba on the field at the same time, it can be extremely difficult to try to contain all three stars. Olave has had 16 receptions for 243 yards and a pair of touchdowns going into week three, and is looking like the most likely Heisman candidate on the 9th ranked Ohio State Buckeyes. He's a great leader, and his presence on the field elevates everyone's level of play. Olave will be a top 10 pick in the NFL draft this season, and potentially even higher if he is able to win the coveted Heisman Trophy.
#3: Kenneth Walker III – RB, Michigan State
The Wake Forest transfer Kenneth Walker III made a big splash in his debut game with the Spartans. The 5'10, 210 pound running back put up 264 yards on only 23 carries, boasting an impressive 11.5 yards per carry. Walker ran through a tough Northwestern defense in week one with ease, accelerating through every hole with his incredible field vision. In doing so, he accumulated 4 rushing touchdowns, leading Michigan State to a statement 38-21 win over the Northwestern Wildcats.
Walker lead the offense all night as he had more yards than every other player and two more touchdowns than the rest of the team. The junior running back was awarded with the Big Ten Offensive Player of the Week award, along with the Maxwell Award, an award given to the nations best weekly performance. Not only did Walker look like the nation's best running back, he looked like one of the world's best players period. In week two, he did slow down due to head coach Mel Tucker's pass heavy game plan against Youngstown State, but still averaged a high 8.1 yards per carry, and crossed the end zone plane once.
In his previous two seasons with Wake Forest, he recorded 1,20t career rushing yards. Kenneth Walker is an extremely exciting new face to see in college football, and could easily be this nations best running back. The only thing mitigating Walker's chances at the Heisman are his touches, which will likely see an increase once conference play begins.
#4: Tank Bigsby – RB, Auburn
Cartavious "Tank" Bigbsy returns for his sophomore season after winning SEC freshman of the year. Last year as a true freshman Bigsby averaged six yards a carry and racked up 834 yards in just 11 games for the Auburn Tigers. He was one of the most impressive running backs in the nation, and Auburn's best offensive player, at only 19 years old. He especially started to heat up towards the end of the year, rushing 26 times for 192 yards in his final game of the season against Texas A&M. He sat out of the Tigers' bowl game against Northwestern, where Auburn got blown out 35-19. The absence of Bigsby is detrimental to the Tigers offense, as quarterback Bo Nix has struggled thus far in his career.
The thing about Bigsby that makes him special compared to others on this list is that he is so young. Every game you can see himself improve. Harder juke moves, more hustle, the ability to make something out of nothing. Bigsby has so much potential at such a young age that even if he doesn't win the Heisman this year, you can bet that he'll be at the top of the list next year.
His stardom is already showing heavily this year, as Bigsby is averaging an astonishing 10 yards a carry in his first two games. If Bigsby is able to put on a clinic against the 21st ranked Penn State Nittany Lions this week, you may see him as a serious Heisman frontrunner.
#5: Jaivon Heigligh – WR, Coastal Carolina
The shifty wide receiver is able to create separation against any DB in his conference. The problem is that conference is the Sun Belt Conference, a non Power-5 conference. The last time a non-power conference player won the Heisman was in 1990, when BYU quarterback Ty Detmer took the trophy home. However if Jaivon Heigligh continues the hot streak he's been on, the trophy is up for grabs. Heigligh has put up astonishing numbers this far into the season, receiving 12 catches for 255 yards and two touchdown passes, and with the way Coastal Carolina quarterback Grayson McCall is playing this year those numbers could get even better. McCall leads the NCAA in passer rating, yards per attempt, and completion percentage.
They've got the connection, and the talent is there for Heigligh, he just has to ball out all season and lead the team to an undefeated season. With a loss, a lot of voters may not take him as seriously no matter how talented he is. But Heligh's deep route running and catch-in-traffic abilities will show on the stat sheet, as he averages a high 21.3 yards per catch. He's a fantastic athlete and also serves as the Chanticleers punt returner, this year returning two punts for 18 yards. His athletic ability rivals any receiver in college football, and under the right circumstances will be in New York come Heisman season.