What To Expect On Saturday: CFB Week 2 Preview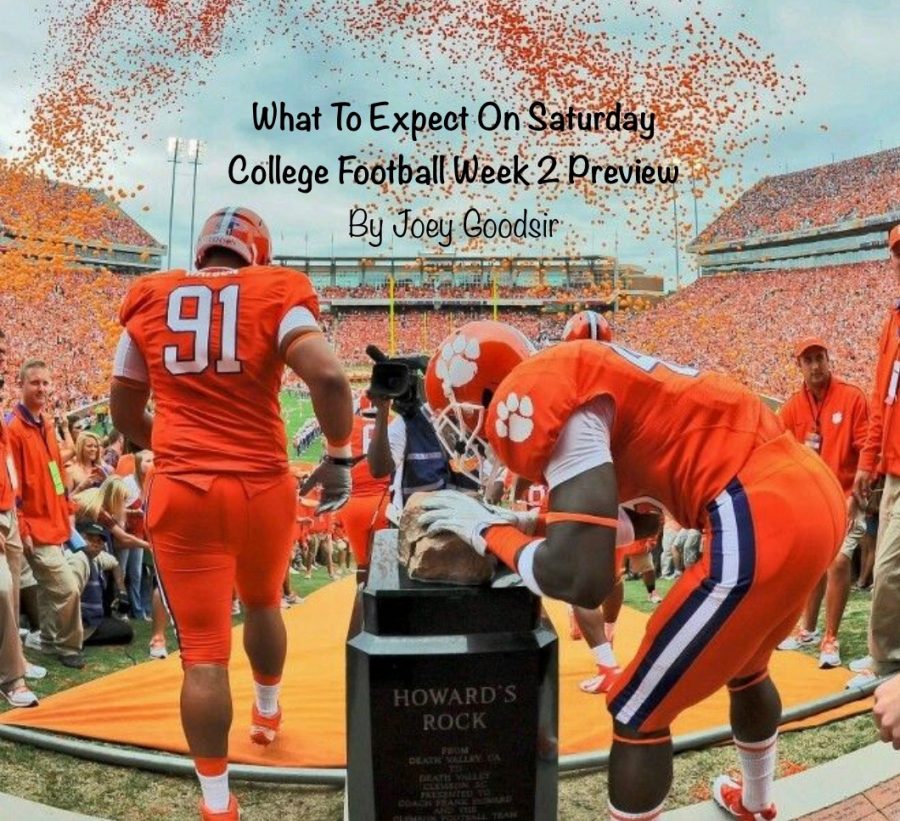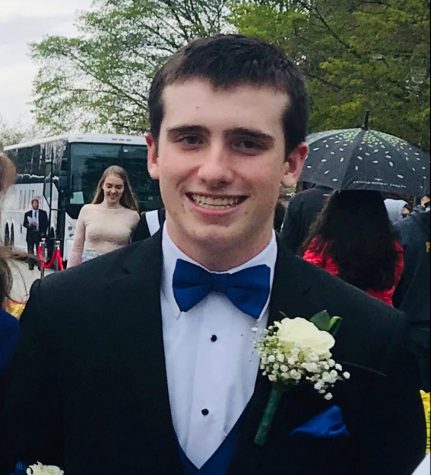 Welcome back.
Week 2 is a very interesting concept. After seven months of endless predictions, hype, and — most of all — speculation, we finally got ourselves a weekend of real football games to analyze. It's exciting. It's nice. It's a fresh new set of data to look at. 
The problem is, it's not a lot of data. In fact, it's not much of any data at all.
This is the week where we radicalize every detail we pick up from each team's first game (often a cupcake matchup) to make ridiculous end-all be-all season projections. It isn't smart, and we know it. It is a matter of figuring out what is right and wrong throughout the week — a quite tiring task.

Lucky for us, Week 2 comes before you know it to do all of the figuring-out-what-is-right-and-wrong stuff for us (at least most of it).
This week, expect a few more matchups that are worth the excitement, and to be taught a new lesson in the course that is College Football 2019.
But first, a word from whatever happened during that last lecture…
About Last Week
My first preview of the season went 17-2 (89.5%), which is pretty fantastic considering my past numbers — I was closer with the scores than I've ever been too (4-0 on the previewed games). However, the reason why it ended up being so fantastic was because things pretty much stuck to the boring script — a feature of Week 1 that (usually) doesn't carry over to future weeks of the season. 
The big thing this last week really was Auburn coming out with the win against Oregon down at JerryWorld. This game under most scenarios cancels Oregon's chances at a playoff without some help (these high stakes are what makes this sport fun, yknow?), and further plunges Auburn into the grand title of "Most Bipolar Team in Recent College Football Memory."
Otherwise, you have to really look closer for anything remotely interesting. Oh, how about Florida State losing to Boise State, as they were not ready for the conditions in their own home stadium?
How about this….
Yeah, Week 1 really bad thing did happen to Tennessee, and people are making fun of them for it. I would spend the rest of this recap section doing the same, but then again, who am I to talk?
Northwestern couldn't pull off the upset at Stanford, and that's pretty much all there was to it.
Onward to what you clicked on this for…
Saturday, September 8
Noon Game of The Week
Army @ #7 Michigan
When: 11:00 CT
TV: FOX
Rain (Above 40%)? No. (Per weather.com)
Where: Michigan Stadium (Ann Arbor, MI)
Series History: Army leads 5-4 (Last Time: UM won 17-7 in 1962!)
This one seemed like the most appealing game in the first time slot. A blueblood decided to schedule an early-season game with one of the military academies? What could possibly go wrong? Both the Michigan fan side of me and the TFS College Football Preview analyst sides of me say it's a horrific idea.
For those wondering, the reason is simple: military academies don't get the attention of the Power 5 conference schools, but they can be just as sneaky (if not more) than any of the other mid-to-low tier Power 5 teams considering their unique football strategy. 
Considering the primary role of the team is to serve in their respective military branches, they have a weight limit. For this reason, lineman and such cannot pile on the pounds the way traditional teams can. As a result, the teams make up for lost ground in the weight department by running the flowing and elusive triple-option offense.
It isn't an advanced school of offense (in fact, it's quite old-school), but it is an entirely different animal to prepare for, which can trip up teams with a lot bigger fish to fry as far as their schedule is concerned. While it is unlikely, an upset is never out of the equation. Michigan was already spending time before the season preparing for this game specifically for these reasons.
Speaking of Michigan, their story starts with last year. They were playoff contenders until that happened, right? 
Well, head coach Jim Harbaugh took a good look at himself and this program going into its fifth year under his leadership and made action in potentially the most radical way possible: he hired his first offensive coordinator in former Alabama and Penn State offensive visionary Josh Gattis, a leader in what is one of the more opposite of offensive approaches. 
In one year, the Wolverines have gone from a run-up-the-middle-forever pro style to #SpeedInSpace, utilizing a returning senior quarterback in Shea Patterson (who is more familiar with this style to begin with considering his three years at Ole Miss), and a group of five-star receivers.
The offensive line is solid for the first time in forever, and the QB room behind Patterson has some notable characters. The question marks only lie with filling holes across an NFL-poached defense and in the running back position. 
Michigan showed off their new look against Middle Tennessee State last week, with no huddles (!) and a few explosive plays:
Regardless, the Maize and Blue still have some kinks to work out before things are stable and reliable, and the Army Black Knights are not necessarily the team to have to work those out against. Two factors that make things more favorable, at least, is the consistent showing on the Michigan defensive line, and Army's ugly performance in their 14-7 win over Rice — clearly still recovering from coaching changes.
These Michigan games are the reason why Michael Raupp is here to help. Even though things seem more favorable for my team, that fear still sits in the back of my head that the Black Knights could pull a military-academy-sneaky on the college football world once again, and I don't want to be the one to say it won't happen. My fingers are crossed. 
NFL Previewer
Michael Raupp's Unbiased Picks for Michigan games will be here to give predictions and a score in the future.
But WAIT: Before we move forward to the next games, I'd like to introduce a new feature. You can now pick the big games I preview in the polls below my pick. Here is the first one!
Who's your pick for Noon Game of The Week: Week 2?
Army (60%, 3 Votes)
#7 Michigan (40%, 2 Votes)
Total Voters: 5

Loading ...
Other Noon Games of Note
11:00 CT:
Cincinnati @ #5 Ohio State (ABC)
#21 Syracuse @ Maryland (ESPN)
Rutgers @ #20 Iowa (FS1)
Afternoon Game of The Week
#12 Texas A&M @ #1 Clemson
When: 2:30 CT
TV: ABC
Rain (Above 40%)? Nope, but see below (weather.com).
Where: Memorial Stadium (Clemson, SC)
Series History: A&M leads 3-2 (Last Time: Clemson won 28-26 in 2018)
Unless you're Patrick Star and you live under a rock, you have probably heard about Hurricane Dorian, a Category 5 hurricane that has devastated the Bahamas and likely will devastate a lot of the southeast coast. As a result of a lot of these storms, cancellations and the like have occurred across the affected geographical College Football landscape. As of now, two games have been cancelled, and many others are at risk of changes, most notably this A&M/Clemson game. Stay tuned here for any updates on changed start times, etc.
This was a fun one last year, and I am excited for this one — this time at Death Valley (no, not that Death Valley, this Death Valley). 
The Clemson Tigers come into the 2019 season as defending National Champions, with practically the same offense (with an added year of experience), including Heisman hopeful (more like probable) in Trevor Lawrence:
Logic would tell me to just end the preview on this note, but I will be fair to both teams. 
The Tiger defense had a lot more talent to replace in order to maintain their elite defensive reputation, and it is hard to expect them to even meet the high bar that was set. That isn't to say the defense will be bad (especially considering the recruiting), but that it won't live up to last year. Regardless, this is a force to be reckoned with in 2019 — the surprise only being if they didn't make their way back into the playoffs.
The Aggies are continuing to build under the second year of the Jimbo Fisher era. This is a program that has all the ingredients for a powerhouse, that now has an established, nationally-renowned coach. A&M should slowly but surely move up the pecking order in the next few years.
For now, offensive development is the focus from a Jimbo Fisher perspective. The head coach is play calling for them just like the National Championship-winning Florida State team he coached. With a mixed roster of returning/new faces, he will be looking for playmakers and will most likely find that in his receivers on deep throws, as the experienced wideouts will have time for perfect passes with a mostly-experienced offensive line. 
In Week 1, the Aggies handled the Red Raiders of Texas Tech on Saturday, while Clemson beat Georgia Tech Thursday night.
While I'm hoping for something interesting, I unfortunately don't see this game varying from the mean this time around. 
This one is sadly comfortable.
Clemson Wins, 38-20
Who's your pick for Afternoon Game of the Week: Week 2?
#1 Clemson (80%, 4 Votes)
#12 Texas A&M (20%, 1 Votes)
Total Voters: 5

Loading ...
Other Afternoon Game of Note
2:30 CT:
#25 Nebraska @ Colorado (FOX)
Night Game of The Week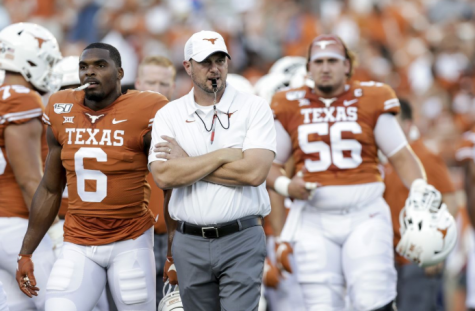 #6 LSU @ #9 Texas
When: 6:30 CT
TV: ABC
Rain (Above 40%)? No, it's Texas (weather.com).
Where: Texas Memorial Stadium (Austin, TX)
Series History: Texas leads 9-7 (Last Time: Texas won 35-20 in 2003 Cotton Bowl)
I promised myself I wouldn't be cliche, but in a realm like sports, it's hard to not be. So fine, I'll ask it:
Is Texas back?
Sam Ehlinger has a message for Texas fans 🤘 pic.twitter.com/zWmYYHCV5V

— ESPN (@espn) January 2, 2019
While I think that Texas is very much moving in the right direction, and will be in contention all year, I think that saying they are "back" is a little premature. They haven't gotten themselves in a position to be back by now. In a year? Possibly. Even probably.
Although Texas historically recruits well, they haven't made much of it recently. This trend is slowly changing, and I think the change will steadily continue. The team boasts a strong defensive backfield that will help them out significantly in a conference that has practically no defense as a whole. 
On top of that, they have the offensive consistency in scheme and talent, with guys like Sam Ehlinger at QB continuing to lead the ship. They also bring in Herb Hand to coach the offensive line, who is regarded as one of the nation's best coaches for that position group.
LSU comes into Austin at #6 in the nation. Only a couple years after the abysmal loss to Troy I would not have predicted close to this type of success at LSU under Ed Orgeron.
It is happening though, and a lot of it is due to the top ten defenses crafted by Dave  Aranda, defensive coordinator for the Tigers. His defensive line is back, and he only has a little bit of replacing to do in the backfield.
The deciding factor in LSU's season (including this game) is the performance of the offense. If the offense can actually make a big step forward, than a playoff run is possible.
I don't think it happens this year though (including this game), as the good defense but average offense keeps LSU held tight in the Top 10.
Texas Wins, 41-21
Who's your pick for Night Game of the Week: Week 2?
#6 LSU (50%, 2 Votes)
#9 Texas (50%, 2 Votes)
Total Voters: 4

Loading ...
Other Night Games of Note
6:00 CT:
#18 UCF @ Florida Atlantic (CBSSN)
BYU @ Tennessee (ESPN)
Tulane @ #10 Auburn (ESPN2)
6:30 CT:
Western Michigan @ #19 Michigan State (BTN)
Nevada @ #16 Oregon (PAC12)
Eastern Michigan @ Kentucky (SECN)
Late Game of The Week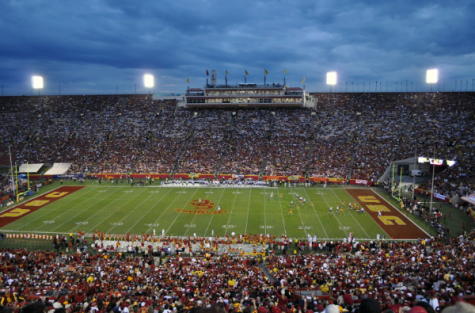 #23 Stanford @ USC
When: 9:30 CT
TV: ESPN
Rain (Above 40%)?
Where: LA Memorial Coliseum (Los Angeles, CA)
Series History: SC leads 61-23 (Last Time: Stanford won 17-3 at home)
Last week, our late game featured the consistent throwing and athleticism of a Washington State Air Raid offense. For a long time, you could expect pretty much the exact opposite out of the Stanford Cardinal.
More recently, a thinned-out offensive line and a lack of athletes like Christian McCaffery and Bryce Love have provoked the Cardinal to become significantly more pass-heavy in the last year or so, with a surprisingly fast rate of success. This success is heavily reliant on the strengths at wide receiver over the last couple of years.
The work-in-progress with this Stanford team is on defense, as they gave up over 100 yards of passing in an ugly win against Northwestern (not a passing school, that's for sure). This shouldn't be helpful now that they are facing a more pass-oriented team in USC. If the offensive development can continue faster than the defensive woes, than that is helpful for Stanford. Starting quarterback K.J. Costello is questionable for Saturday, however, which could be a critical blow.
Meanwhile, USC actually runs an air raid. The problem is, they are just in a bad spot in general right now. The Trojans just came off of a close win over Fresno State, now without their first string QB as well, but this is for the year (ACL tear, miniscus). Southern Cal now has to rely on a true freshman for the rest of the year….
Yeah, 2019 Stanford has flaws, but they're not 2019 USC. Assuming K.J. Costello's potential absence isn't too big of a deal (he will at least be replaced by a redshirt sophomore), things should still favor Stanford. 
Let's just hope it doesn't get too hard to watch from a USC perspective until Urban Meyer comes back out of retirement to coach for them (trust me, it will happen).
Stanford Wins, 31-13
Who's your pick for Late Game of the Week: Week 2?
#23 Stanford (60%, 3 Votes)
USC (40%, 2 Votes)
Total Voters: 5

Loading ...
Until next time…
Enjoy your second Saturday everyone!
About the Contributor
Joey Goodsir, Editor-In-Chief
Although Joey is astounded it is his senior year, he is excited to be writing and editing at The Forest Scout for a second year - this time as an Editor-in-Chief....