NFL Week 1 Preview: After last year's season opener collapse, will the Bears start their season off differently this time around?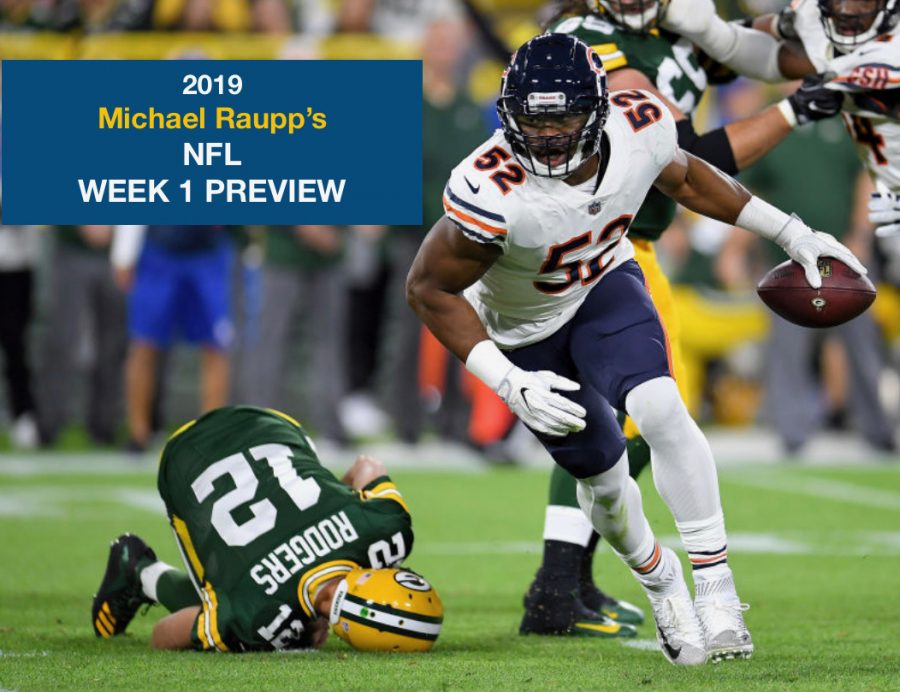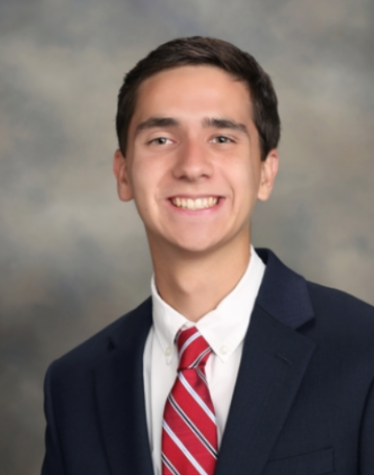 After an explosive, yet exhausting NFL off-season, football fans everywhere are experiencing the same feelings of optimism, eagerness, and anxiety no matter the state of their favorite team's roster. 
Part of this anxiousness is due to the trend of many coaches holding out proven starters in the preseason — more so than in the past — to keep them fresh for this weekend and beyond. Some early rust is not out of the question. 
Not to mention, the commencement of league's 100th season is between two historically bitter rivals: the Green Bay Packers against the Chicago Bears. What better way to start the season, right? The storylines for this upcoming season — beyond the centennial celebration — are endless. 
Let's jump right in.
Green Bay Packers @ Chicago Bears
Thursday, 7:20 (NBC)
As all teams would, Packer fans are eager to see how new and first time head coach Matt Lafleur, Tennessee's offensive coordinator last year, performs in his first regular season game. Needless to stay, the stakes are as high as they could get.
Chicago definitely tilted the divisional balance of power in their favor last year after the influential trade for pass rusher Khalil Mack, so the Packers sure want to shift power back into their favor. 
Even though the defending NFC North Champions lost defensive genius and coordinator Vic Fangio to a head coaching opportunity in Denver this past off-season, the Bears still have almost the exact defense in place, except safeties Adrian Amos and HaHa Clinton-Dix switched places from Chicago to Green Bay and vise versa. 
To fill Fangio's role, former Colts head coach and Ravens defensive coordinator Chuck Pagano should pick up right where Fangio left off. Many expect some regression, but with players like Roquan Smith and Eddie Jackson possibly being even better than last year with an extra year under their belt, the defense could be even better.
Unlike Lafleur's unit, we know the level of play to expect from Chicago's tenacious defense. Green Bay's defense, and possibly the offense, has many unknowns. The defense lacks depth in many positions and besides one of the league's top receivers in Devante Adams, it remains a question who will step up. However, the Packers can hang around if Bears quarterback Mitchell Trubisky becomes careless with the football — a situation he dealt with more than he wanted to last year.
Nonetheless, even if Trubisky does not perform to the level Chicago fans want, the defense will once again rise up to the occasion to start the new year. However, I do have a feeling this is the game Mitch breaks out. 
Bears 27, Packers 20
Washington Redskins @ Philadelphia Eagles 
Sunday, Noon (FOX)
This divisional showdown looks certainly wrapped up on paper, but never count out any opponent in the NFL, let alone on opening weekend. Washington drafted former Ohio State quarterback Dwayne Haskins in the first round of this year's draft, who set the Big Ten's single season record for touchdowns thrown last season, however, journeyman Case Keenum will call the shots to start the season.
Washington will be without their dependable left tackle in Trent Williams due to an ongoing contract dispute, meaning 36-year-old Donald Penn, who was signed off the street a month ago, will be protecting Keenum's blindside.
You never know, but the Eagles should get past the Redskins without a scare. 
Eagles 27, Redskins 13
Kansas City Chiefs @ Jacksonville Jaguars 
Sunday, Noon (CBS)
This game somehow has flown under the radar. Reigning most valuable player Patrick Mahomes wants revenge this season after a heartbreaking overtime loss in the AFC Championship game versus New England. He wants a win, but Jacksonville does too. After an apathetic season last year that was expected by many (including me) to be a deep playoff run, they want to kick their season off with a statement and this is the opportunity. 
The Jags' already solid defense got a steal at seventh in the draft with pass rusher Josh Allen out of Kentucky. On the other side of the ball, big game Nick Foles plugs a much needed hole at quarterback, and hopefully this is the year former first rounder Leonard Fournette breaks out for Jacksonville. 
Meanwhile, the Chiefs made some splashes on the defense, such as acquiring defensive end Frank Clark from Seattle, but Kansas City will be spoiled on the road by a hungry Jacksonville club in a tight battle.
Jaguars 31, Chiefs 24
Atlanta Falcons @ Minnesota Vikings
Sunday, Noon (FOX)
Come later in the season, this game could have severe playoff implications — well, every game could — but both teams are in bottlenecks of divisions with multiple teams that could easily come out of it.
These teams disappointed severely last season for multiple reasons. Atlanta's defense was dismantled due to injury and Vikings' Kirk Cousins did not live up to the hype of his fully guaranteed $80 million dollar contract. 
Minnesota's crowd will play a factor in the crunch time of this one with Cousins and the defense making enough plays down the stretch. Look for Cousins to connect with Adam Thielen early and often. 
Vikings 31, Falcons 28
Tennessee Titans @ Cleveland Browns
Sunday, Noon (CBS)
Titans head coach Mike Vrabel prides himself on his defensive unit. They did a remarkable job preventing explosive plays last season, ranking top five in the league. 
This "bend, but don't break" attitude kept Tennessee in many games last season, but Marcus Mariota has not been the answer on the other side of the ball to help the defense out. He is in a make-or-break season this year with former Dolphins starter Ryan Tanehill right behind him in the backup position. 
Then there is Derrick Henry. Tennessee's workhorse at running back Derrick Henry has been nursing a prolonged calf injury; he claims he is fine, but the team cannot rely on him to pick their offense up like he did in most games last year. 
Meanwhile in Cleveland, this is by far the most confidence the city has had starting a season this century. Freddie Kitchens will make his head coaching debut, but he already has spent time with second year quarterback Baker Mayfield, as he took over at offensive coordinator last year after an overhaul in the coaching staff midseason. 
Oh, and the Browns also traded for Odell Beckham Jr. this off-season — one of the league's best receivers. 
Browns win big to start their season.
Browns 35, Titans 13
Buffalo Bills @ New York Jets
Sunday, Noon (CBS)
Both teams find themselves in similar situations: how will their second-year quarterbacks perform? It remains to be seen, but both franchises are desperate for any kind of success after suffering through rough patches for more than just a few seasons, excluding the Bills unexpected playoff berth two seasons ago.
Buffalo's defense is suffocating, a complete unit that often falls below the radar. Quarterback Josh Allen received some receiver help with the acquisition of speedster John Brown from Baltimore and slot receiver Cole Beasley to line up with last year's team yardage leader Zay Jones. Running back remains a question after LeSean McCoy was released and reunited with Andy Reid in Kansas City, but the defense should carry the team to victory.
It would not be surprising if Jets pull out the victory, though. The team made arguably the biggest splash of the off-season with the signing of former Steelers running back Le'veon Bell to a lucrative contract to help quarterback Sam Darnold, and the selection of former Alabama defensive end Quinnen Williams will give defenses troubles in the AFC for years the come. 
But for now, the Bills stun the Jets on the road in Week 1.
Bills 23, Jets 20
Baltimore Ravens @ Miami Dolphins
Sunday, Noon (CBS)
The Dolphins have no chance to win this game, unless "Fitzmagic" returns to unstoppable form once again. Miami has already indicated this season is a wash with the trade of offensive tackle Laremy Tunsil and receiver Kenny Stills to a Texans team that was in dire need of offensive line and receiver help. It will be a tough season for the Dolphins faithful, but knowing they have four first and second round picks in the next two drafts will help them get through it. 
Another second-year quarterback in Lamar Jackson was criticized for his lack of accuracy and arm strength last season to supplement his game-changing speed, but he has a favorable match-up to prove he made adjustments this off-season and it's hard to imagine him not racking up the yards.
Ravens 31, Dolphins 17
Los Angeles Rams @ Carolina Panthers
Sunday, Noon (FOX)
The state of Cam Newton's sprained foot remains a question heading into Sunday. 
If the injury worsens, Carolina's season might be derailed before it even starts. But if Newton can stay healthy it is safe to say D.J. Moore will have a breakout second season. 
Christian McCaffrey will do his part, but the Rams will prove to be too much for the Panthers. We know the Rams want to score points, especially after how the Super Bowl ended for them last year, so there will be no pumping the brakes. 
Goff will air it out — he signed a four year extension worth $134 million Tuesday — and keep a close eye on Todd Gurley's usage at running back due to the severe news at the end of last season that he has arthritis in his knee. 
Rams 38, Panthers 28
Indianapolis Colts @ Los Angeles Chargers
Sunday, 3:05 (CBS)
After the abrupt news that Andrew Luck's career is over, the Colts turn to Jacoby Brissett as their immediate backup plan. 
When Luck was out in 2017, Brissett was the guy the Colts traded for not knowing when Luck would return. He now takes the team over again with a totally revamped line that was designed to finally give Luck the protection he badly needed, but it was too late. 
The defense is loaded, notably with linebacker Darius Leonard who had a monster rookie season. Los Angeles will be without starting running back Melvin Gordon due to contract disputes and impressive strong safety Derwin James to an injury that could last well into the season. 
These question marks invite an upset pick… Brissett pulls off the victory and gives a glimmer of hope for Colts fans after a rough couple of weeks.
Colts 28, Chargers 21
Cincinnati Bengals @ Seattle Seahawks 
Sunday, Noon (CBS)
With the trade for former number one overall pick Jadeveon Clowney, the Seahawks are ready to give the defending NFC West champion Rams a run for their money. 
Outside of Tyler Lockett, receiver depth remains a major weakness, however, their offense is built to run the ball. 
Unless Cincinnati's new head coach Zac Taylor can somehow rejuvenate quarterback Andy Dalton, Seattle should steamroll their way to victory by running the offense through running back Chris Carson.
Seahawks 31, Bengals 17
New York Giants @ Dallas Cowboys
Sunday, 3:25 (FOX)
Ezekiel Elliott is back. 
Finally breaking silence regarding his contract negotiations, Cowboy fans and fantasy owners can finally exhale, and Zeke is a whole lot richer with a six year extension worth $90 million. It will be seen what kind of shape Elliott is in and if he is on a hard snap limit, which he most definitely is, but the team has been game-planning without him the whole preseason anyway in case he were not to show up.
The Giants offense is lacking weapons outside of running back Saquon Barkley after the trade of Odell Beckham Jr. to Cleveland. 
Dallas can center their attention on Barkley and for the most part contain him. Dak and the boys start of Week 1 on the right note at Jerry World.
Cowboys 31, Giants 21
San Francisco 49ers @ Tampa Bay Buccaneers
Sunday, 3:25 (FOX)
The Buccaneers find themselves in a similar position the 49ers were in a year ago: an offensive minded coach with lethal offensive weapons ready to turn around a struggling franchise. 
Sure, 49ers head coach Kyle Shanahan was unable to see what Jimmy Garoppolo was made of last year due to a season ending injury, but the Bucs are just as hyped, if not more, than the 49ers were last year.
Tampa's new head coach Bruce Arians is not from the young-and-sexy Sean McVay coaching tree, but this is not his first time around the block. With receivers like Mike Evans and Chris Godwin on the edges and a young and promising tight end in O.J Howard, there is lots of firepower on this squad, which is why expectations are so high. 
Like Marcus Mariota, Jameis Winston — the quarterback picked right ahead of him at first overall in the 2015 NFL Draft — has quite a lot to prove. He has looked like a franchise quarterback one play, and the next? Well, not too good. But if anyone can figure him out, Arians is the coach and this game will be a stepping stone for future weeks. 
It is worth mentioning the 49ers' Jimmy Garoppolo looked lost in preseason play, therefore until he can figure it out (if he does), it is easy picking against him.
Bucs 38, 49ers 23
Detroit Lions @ Arizona Cardinals 
Sunday, 3:25 (FOX)
The Lions need quarterback Matthew Stafford to rebound in a big way if they want any chance to even compete in the crowded NFC North, but with nothing changing from this year to last, there is no reason to be that optimistic.
Meanwhile, the first pick in this year's draft Kyler Murray makes his debut at home with his new head coach Kliff Kingsbury. It will be easy to overreact if they do succeed early on, but against a mediocre opponent, this is a winnable game for the rookie. 
Lions 20, Cardinals 24
Pittsburgh Steelers @ New England Patriots 
Sunday, 7:20 (NBC)
Both teams take the stage on the Sunday night stage without two past fixtures to their offenses. 
It will be strange to watch Pittsburgh team led by by Ben Roethlisberger without Antonio Brown, who was traded to Oakland in the off-season partly, if not completely, due to off-field disputes. 
New England will surely miss their tough and sure-handed tight end Rob Gronkowski, who retired after last year's Super Bowl victory for health reasons. 
But if you know Tom Brady, he will be just fine. Pats win.
Patriots 35, Steelers 28
Houston Texans @ New Orleans Saints
Monday, 6:10 (ESPN)
Another season is here, and Drew Brees remains the man in New Orleans. 
His best days are behind him, but they are still getting a reliable and consistent play from him at the quarterback position. Having some of the best options in the league to throw helps too, along with one of the most feared defensive fronts in football.
Houston's blockbuster trade for offensive tackle Laremy Tunsil will help their troubles with protecting quarterback Deshaun Watson. However, Brees makes some timely throws and proves he still has game left. Michael Thomas racks up a big day through the air. 
Saints 28, Texans 24
Denver Broncos @ Oakland Raiders
Monday, 9:20 (ESPN)
The second of two Monday night games includes two teams that did not have the type of season they wanted last year, but both made changes to hopefully change that this year. 
Oakland's passionate head coach Jon Gruden's decision to trade for the embattled Antonio Brown was a no-brainer on paper, but off-the-field dilemmas have already given them headaches like it did for Pittsburgh. If Brown can stay out of trouble, he and first round running back Josh Jacobs could become a dynamic duo early in the season. 
Finally, Denver brought in defensive guru Vic Fangio to turn the franchise back to more memorable days. Joe Flacco is not the long term answer at quarterback, but he could be a serviceable option to go along with a solid defense and a coach that comforts himself on that side of the ball. 
Denver wins a low scoring affair. 
Broncos 23, Raiders 17
About the Contributor
Michael Raupp, Sports Editor
Michael Raupp returns to The Forest Scout for his senior year as a sports editor. He is a member of the boys' cross country team in the fall and track...