Essentials for Spring Fashion
Listen up ladies, with spring break coming to an end, as well as the end of the year approaching, it's finally time to update your spring wardrobe. New trends are constantly coming in and out, and spring is one of the best seasons to experiment with them. Spring fashion is so great because there is so much variety to it; you can still wear jeans with a short-sleeved top, or shorts with a long-sleeved top. If you are someone who doesn't know some of the latest trends, we are going to break down the 10 essential items to complete your wardrobe: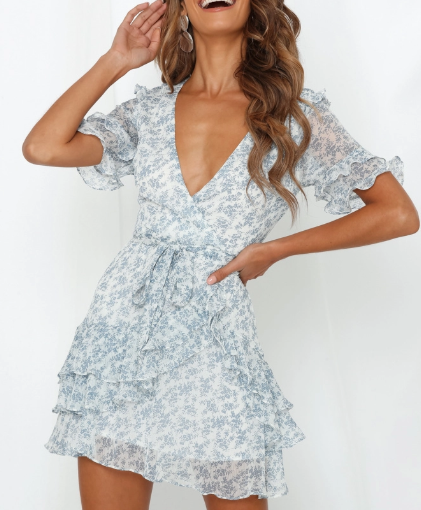 Floral print dresses
While floral print has been going in and out of style for decades, it seems like it is finally making its big comeback this spring. Adding floral pattern to a dress can make it just a little more unique and make all the boys' heads turn. It'll look great strutting down the red carpet at this years prom!
https://www.hellomolly.com/us/dresses/floral.html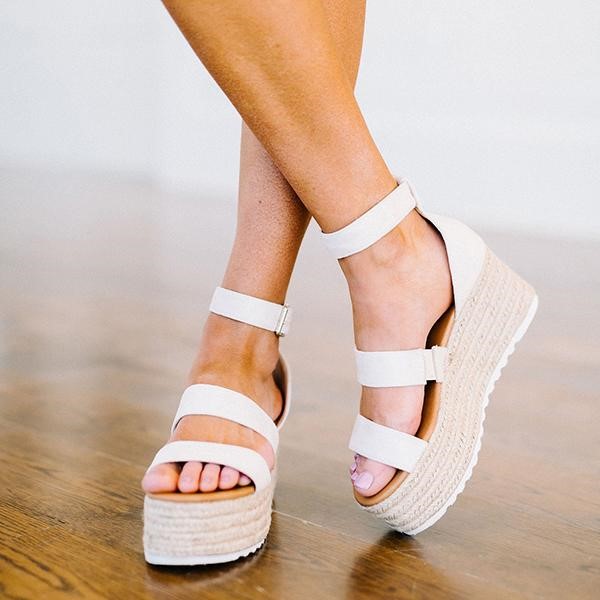 Platform sandals
Platform sandals are not only stylish, but they are actually practical as well. They give you the extra height, without feeling like you're wearing high-heels. You can wear them with a casual outfit on any day, or even with a fancier outfit to a dinner. These sandals will compliment any outfit, as well as your legs.
https://variedshoes.com/products/variedshoes-espadrille-open-toe-ankle-strap-platform-sandals?variant=18807788273760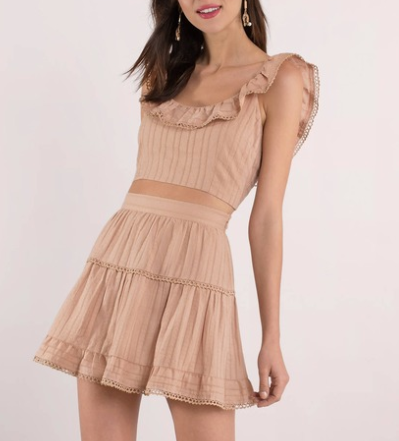 Two-piece sets
If you're not a fan of the floral dress look, two-piece sets may be for you. Whether it's a plain set or not, all two piece sets are different enough to stand out in a crowd. You can wear these to anything from a concert, to a day downtown, to a birthday party, and even to a school to dance. If you whip out one of these bad boys, you're guaranteed to get tons of compliments.
https://www.tobi.com/features/coordinates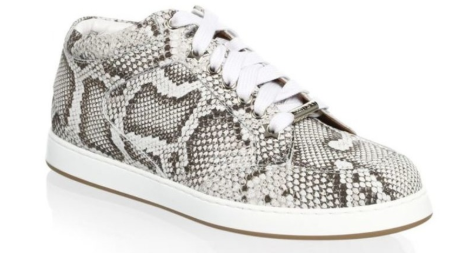 Printed sneakers
All sneakers are a spring must-have, and the fashion world is very excited that they are coming in many different styles now. As of this past year, we've been seeing lots of different styles like the chunky nurse look and the black leather look. However, it's spring, so it's time to add some fun prints. Whether you're wearing them with shorts or skirts, a pair of printed sneaks is a great way to up your new spring look
https://www.stevemadden.com/collections/womens-sneakers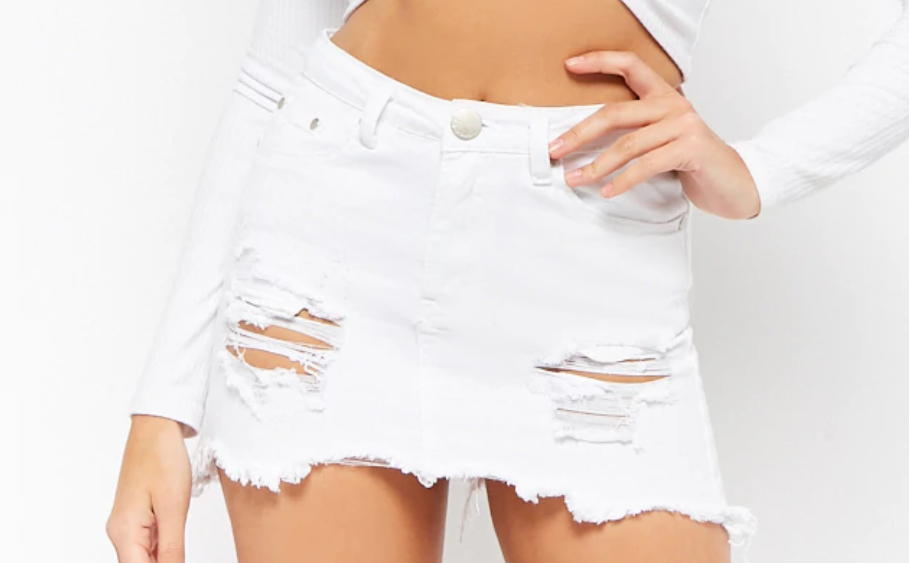 White denim
As we all know, it is apart of the rules of fashion that you absolutely cannot wear white denim in the winter. So, starting now, you can finally pull it out! The best thing about white denim is it comes in jeans, skirts, shorts, shirts, dresses, jackets, EVERYTHING. And lucky for us, all of these are socially acceptable to wear in the spring season. White universally looks good on everyone, so do not be afraid to work it.
https://www.forever21.com/us/shop/Search/#brm-search?request_type=search&search_type=keyword&q=white%20denim&l=white%20denim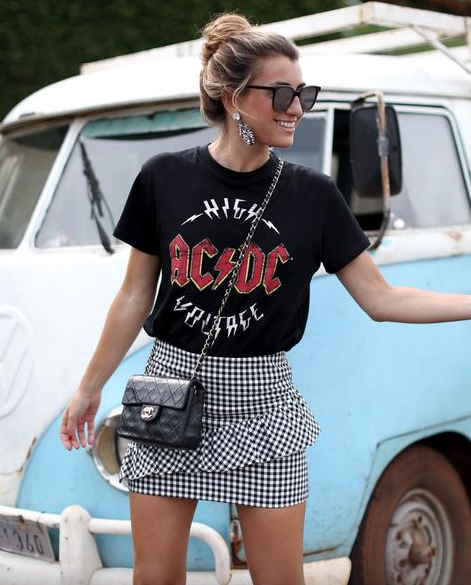 Graphic tees with skirts
While graphic tees have been in for some time already, no one has ever really paired them with anything besides denim. But, thank God, because you can now wear them with skirts! If you're into the rebel/grunge look, this outfit is for you. This trend has not been out for long, so if you wear it asap, you are winning.
https://www.urbanoutfitters.com/search?q=graphic+tee&sayt=true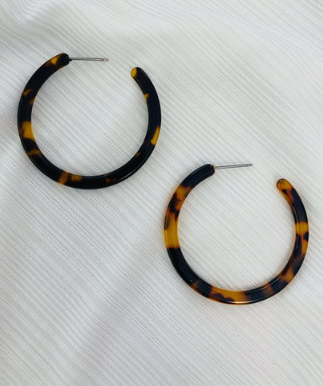 Long earrings
Of course, long earrings have been in since the beginning of time, I hear ya. But, they have always been worn with dressier outfits. Well guess what, you can now wear them with simple, everyday outfits too! Throw a pair of tortoise hoops with a white T-shirt and shorts and you're set. There are now earrings with tassels, beads, string—anything. It will be a show stopper.
https://www.alvjewels.com/earrings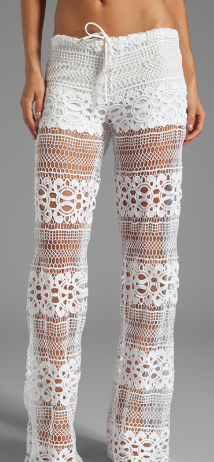 Sheer pants
Okay, I know this sounds bad, but hear me out. I'm talking about loose, see-through pants, with built-in shorts underneath. The sheer product can be either lace, crotchet, fishnet, transparent, etc. These type of pants are very unique and perfect for the spring season. Dress them up or dress them down, they will look amazing on everybody.
https://www.forever21.com/us/shop/catalog/br?br21=sheer-pants
White-on-white
Sure, an all-white outfit may be a risk, with potential coffee spills or makeup smears, but there's no need to be intimidated. First off, there's many different shades of white, such as eggshell, brilliant, ivory, marshmallow, magnolia, and many others. When dealing with so many different shades, you want to make sure you're correctly matching your whites. Secondly, you should wait until you have a decent glow to pull this look off correctly. If you can get these two things down, you will look undeniably ice cool in this warm weather.
https://www.pacsun.com/womens/?prefn1=color&prefv1=White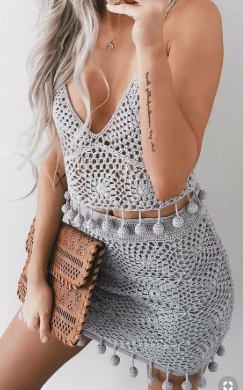 Crotchet
When most people picture crochet, they see their grandma's clothes. But, believe it or not, your grandma's crochet is actually making an appearance in fashion this season. The bohemian material is made in every form and color—and it is very comfy. It's the perfect material to portray that chic effortless look that everyone wants to achieve.
https://www.revolve.com/r/Search.jsp?search=crotchet&d=Womens&price%5B%5D=UNDER_100&filters=price