Oliver Tree's 'Alien Boy EP' breathes fresh air into rap's mainstream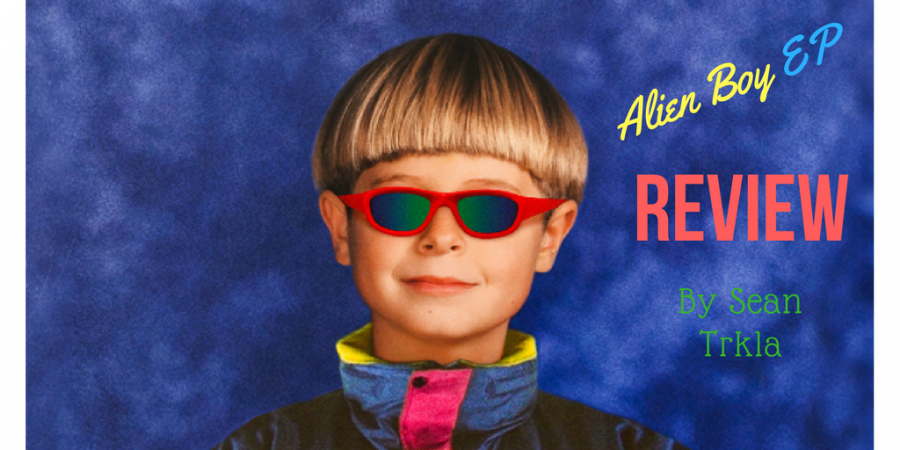 Follow @theforestscout on Spotify for curated playlists by all of the authors.
If you are reading this, I can almost guarantee that you haven't heard the name Oliver Tree before. Up until the last couple of weeks, the 24-year-old Santa Cruz native was most widely known for his Instagram antics, unintentionally at that.
His appearance is jaw-dropping and refreshing. He is a walking meme, insofar that he only wears vibrant and puffy "90s" clothing. He embraces his throwback "bowl-cut" hair style. Oliver Tree is straight-up different, and that's exactly what new age rap fans love.
Tree is the epitome of a SoundCloud rapper and seems to love his weird persona. Nowadays, that seems like all it takes to become famous in the topsy-turvy rap game: a loud persona, a seemingly care-free temperament, and a crazy haircut. Just take a look at rappers like Lil Pump, Tekashi69 and Xxxtentacion. All three are obnoxious, booming young men who go directly against the public standard and status quo.
I guess those types of artists are who give up and coming rappers like Oliver Tree hope. And whether it was false hope or not, it worked. Tree's EP project, Alien Boy, has been in the Top 10 on iTunes for the past four weeks now and has been as high as #5. With a nostalgic, alternative rap style, Tree has become appealing for modern rap followers because of his uniquely fresh sound.
Tree's EP discusses how he understands the fact that he is different–an attribute in which he embraces that to the fullest, hence the title of the EP and its first song, "Alien Boy." Tree is alienated as an individual and seems to love how he stands as a silo far from the rap game's imitable forest of trap rappers. Thus, he is the epitome of staying true to yourself often being the best way to find happiness.
So give Alien Boy a listen if you want to hear something out of the norm and are tired of hearing Lil Pump rap about cocaine–you won't regret it.
About the Writer
Sean Trkla, Author
Sean Trkla is a senior at Lake Forest High School who is on the varsity basketball team. He loves helping people feel comfortable in the LFHS community,...