In Honor of Guacamole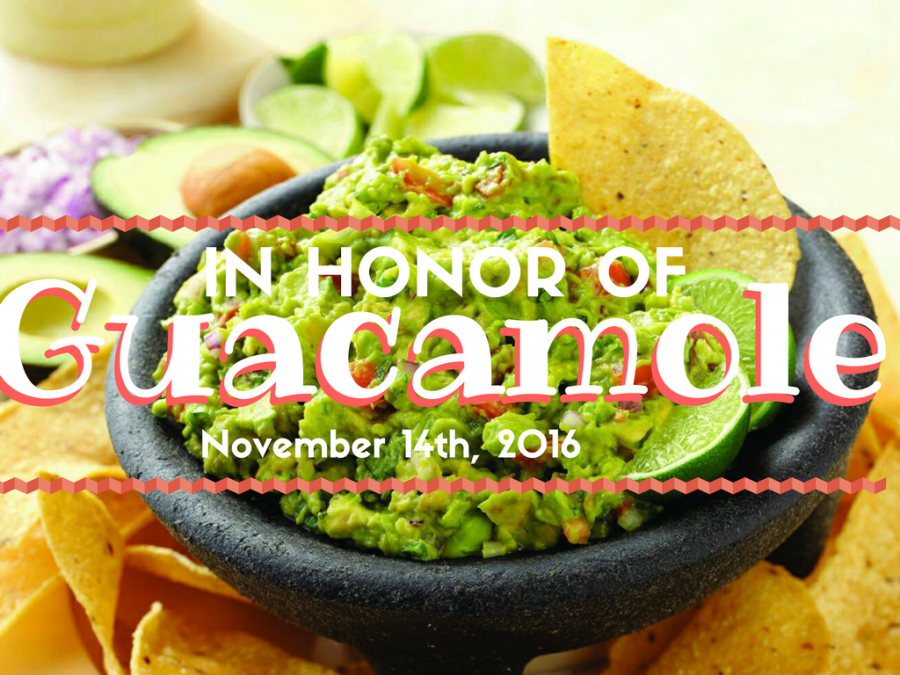 November 14th, 2016 is National (spicy!) Guacamole Day.
The day has come to honor the dip that you so eagerly pay an extra $2 for at Chipotle. Super Bowl Sunday and Cinco de Mayo wouldn't be complete without this particular spread. And, as if taste alone weren't enough, it's practically a superfood in its own right. Yes, friends, today we celebrate guacamole.
Aztec emperors ruling over their empire in the mid-1500s were the first to sample this timeless spread, although by that time avocados had already been cultivated for over 10,000 years. They made it pretty much the same way we do now, with the quintessential avo, some citrus, and a few other mix-ins, and referred to the dish as ahuaca-mulli. The Aztecs loved it so much that they considered it an aphrodisiac. When the Spaniards came over, they too fell in love with this magical green dip, and tried to replicate it back home using substitutions for avocado. Nothing worked, of course, as there's nothing quite like an avocado; in addition to being full of heart-healthy monounsaturated fats and protein, it also packs a nutritional punch of more than 20 vitamins and minerals–they even have more potassium than a banana (shocking, I know).
Despite the Spaniards best efforts, the recipe for the dip stayed under wraps in the Americas pretty much until the mid-20th century. The first guacamole recipes started appearing in the United States around the 1940s, and really took off in the 1970s when it was paired with typical Spanish and Mediterranean foods. Nowadays, it's a staple at any party, particularly festivities surrounding Super Bowl Sunday and Cinco de Mayo (claro que sí); during the last Super Bowl alone, 104.2 million pounds of avocado was consumed in the form of guacamole. That number is likely to be down this year, sadly, as record-breaking heat in avocado country (a.k.a. California) has left many avocado trees burnt and unusable, which explains the price spike in avocados since the summer.
Despite the shortage, why not get your hands on some avocados while you still can and make yourself a bowl of guac? Here are a few of the top-rated recipes that are all equally delicious (and fool-proof!).
Well, what are you waiting for? Get out there and make some guac!
About the Writer
Grace Scheidler, Author
Grace Scheidler is a senior at Lake Forest High School who is an active member of the cross country team. This is her second year as Editor in Chief of...