In Honor of Chucky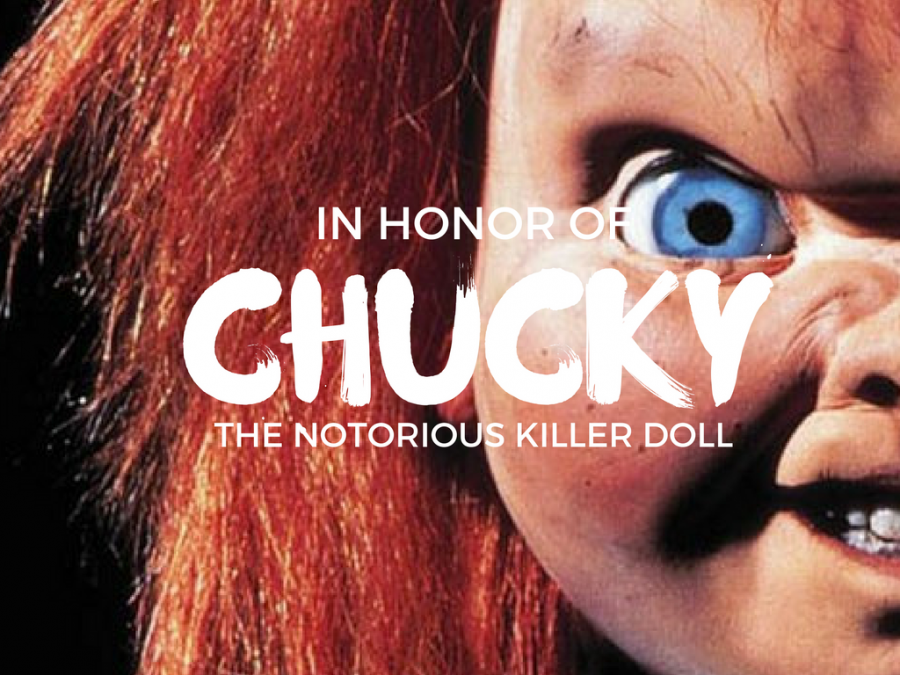 October 25th, 2016 is National Chucky, the Notorious Killer Doll, Day. 
We are less than a week out from Halloween, folks, so it's time to amp up the spook-factor. What better way to do this than by paying homage to one of the classics, a story that calls to mind the best of cliched 80s horror flicks as well as the first real scare any of us had. This character in particular is often discussed with the likes of Freddy Krueger and Ghostface, has had multiple sequels and spinoffs, and was even nominated for the MTV Best Movie Villain Award. This character, my friends, is none other than Chucky the Notorious Killer Doll.
He first came onto the horror scene in 1988 with the classic film Child's Play, in which the spirit of a dying serial killer possesses the iconic "good guy" doll that has inspired our nightmares for the past three decades. Contrary to popular belief, he is not, in fact, based on real-life doll Robert, the over 100-year-old plaything that is supposedly cursed with voodoo magic and responsible for a variety of evils over its long lifetime. Eerily enough, though, the movies have been linked to multiple real-world crimes. The doll's full name, Charles Lee Ray, was drawn from three separate serial killers, all infamous in their own right: Charles Manson, Lee Harvey Oswald, and James Earl Ray. The Chucky franchise boasts five sequels to the original (the most recent being Curse of Chucky in 2013), including Child's Play II and III, Bride of Chucky, and Seed of Chucky. To sum it all up and really get ourselves in the spirit of Halloween, why not finish with the famous words from the doll himself?
"Hi, I'm Chucky. Wanna play?"
About the Writer
Ghost, Author
Ghost is a section of The Forest Scout that chooses to publish material anonymously in order to increase the depth of their investigative reporting. Ghost...