Alumni in Action: Bund (2013) helps University of Michigan win Big Ten Conference title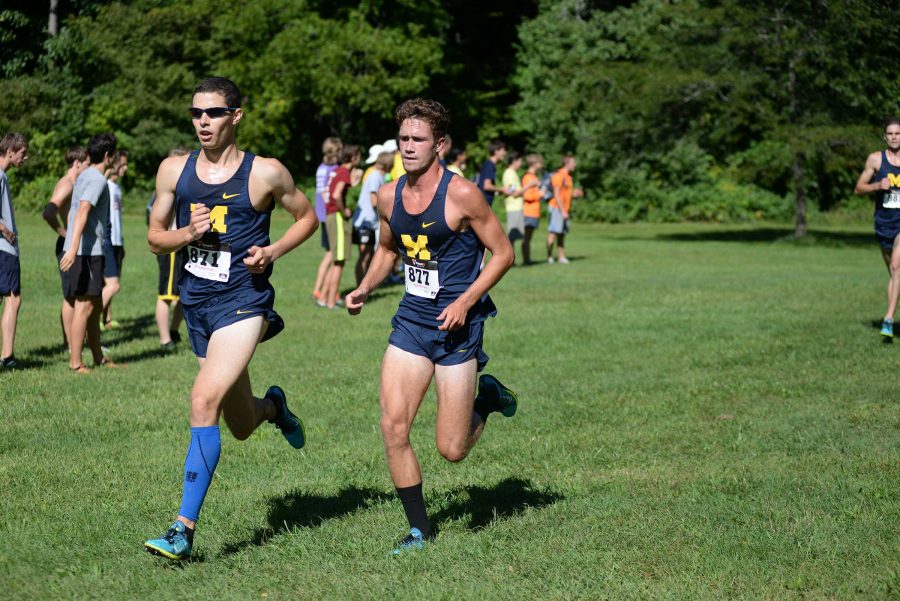 ANN ARBOR, Michigan–With a team total of 71 points at the Big Ten cross country championships in Bloomington, Indiana, the Michigan Wolverines were crowned champions of the conference, edging their bitter rival, Michigan State, by eleven total points and an average time of five seconds.
Placing 41st overall for the conference champions was Lake Forest High School graduate ('13) and current University of Michigan senior Billy Bund, who motored his way to a 25:06.4 finish, just 57 seconds behind the leader, the University of Wisconsin's Oliver Hoare, in the 8k race.
Bund, who was an Academic All-Big Ten and All-Region honoree a season ago in 2016, has posted numerous personal bests in his redshirt senior season for the Wolverines. His best 8k time, 24:30.7 was run this year, along with his best 6k (18:14.1) and 5k (15:13.5) times.
In high school, Bund competed in both track and field as well as cross country for the Scouts (as he has at Michigan as well). He was also National Honor Society treasurer, a Student Council member and the 2013 Homecoming King. In cross country, Bund was the team captain (2012), All-State (2012), All-Midwest (2012), and was named Cross Country Runner of the Year by the Pioneer Press (2012) in his senior season. In track and field, Bund won the North Suburban Conference 1,600-meter race (2012), while setting a new conference record that still stands in that race, and he ran a 4:14.60 in the 1600m at State in 2013.
About the Contributor
Patrick Philpott, Author
Patrick Philpott is one of the writers for The Forest Scout. He enjoys all music and his favorite subject in school is English. Patrick is currently a...