LFHS Athletes: Where are they now? (Vol. 2)
Over the years, Lake Forest High School has produced many college athletes, some going on to play their sport at a professional level. While Lake Forest has had athletes play in all divisions of the NCAA, some LFHS athletes have soared to remarkable heights. During this occasional column, I will write about Lake Forest athletes of the past; this edition features an accomplished pitcher, a beloved broadcaster, and an executive who has just about done it all in the world of basketball.LFHS Athletes: Where are they now? (Vol. 1)
Alan Benes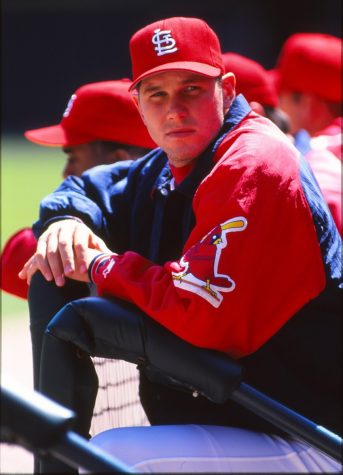 Alan Benes has gone on to be one of the most successful pitchers to come out of Lake Forest High School. After graduating from Lake Forest, Benes helped lead Creighton to a College World Series win in 1991.  Being mostly a reliever during his professional career, while Benes had stints in the minors, Alan Benes was known for his play in the majors. Benes was drafted in the first round of the 1993 MLB draft by the St. Louis Cardinals and made his major league debut in 1995.
Benes shined brightest during the 1996 and 1997 seasons, when he won a combined 22 games and had a career-high combined ERA of 2.84. After suffering a strained oblique in 1998, Benes was never able to return to top form. After various stints with the Cubs and Rangers, Benes retired shortly before the 2007 season. Last year, Benes was inducted into the Missouri Sports Hall of Fame. After hanging up his cleats, Benes worked as a scout for the Cardinals, and later started his own concrete business.
Rob Pelinka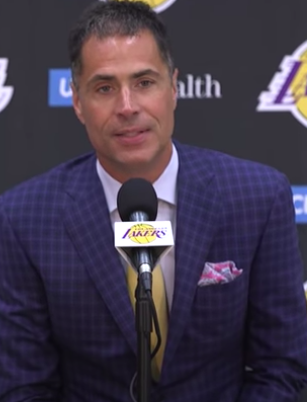 At LFHS, Pelinka was one of the best players in program history. Pelinka was even selected as an All-American his junior year, but remarkably, Pelinka's basketball stardom never stopped rising. After high school, Pelinka chose to attend the University of Michigan. As an important role player during the heydey of Michigan hoops, he helped the Wolverines reach three straight Final Four appearances.
After attending the Northwestern School of Law, Pelinka became a sports agent, eventually signing stars such as James Harden, Kobe Bryant, and Andre Iguodala, among other marquee hoopers. In 2017, Pelinka took a major leap in his career, as he signed a five-year deal to become the next general manager of the Los Angeles Lakers. During his tenure, Pelinka has been able to sign LeBron James and Anthony Davis, and has helped bring the Lakers back to their winning ways.
About the Writer
Eli Franklin, Staff Writer
Eli Franklin is a senior at Lake Forest Highschool and a first year member of The Forest Scout. Eli has a passion for a variety of sports/teams, especially...