Megan Ross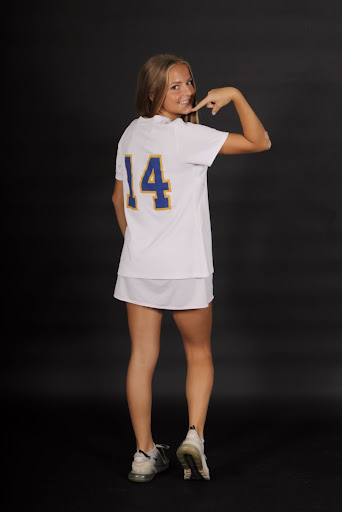 Megan Ross, although only a freshman, had a profound impact on the success of the varsity field hockey team this season. She was considered a key player on the field and an ideal teammate off the field. She is the kind of girl that anyone would be lucky to have on their team. 
Ross was one of five freshmen to make the team this year, and her presence never went unnoticed. 
"Megan Ross not only started as a freshman for our team but she was a part of the core of our defensive unit. I loved watching as people attempted to get around her and almost every time, Megan succeeded in getting the ball," junior teammate Maeve Farrell said. 
Ross impressed many because competing at the varsity level often means playing amongst upperclassmen.
This however was proven not to be an issue for Ross.             
"Megan plays with the poise and skill of an upperclassmen which is one of the major reasons she has played a key role in the Scouts defense this season," said varsity field hockey coach, Cat Catanzaro. 
For many young athletes playing with teammates older than them, it is easy to get intimidated and quickly fall behind. But yet again, Ross was not fazed. 
"The pressure of being a defender alone is massive but being a starting freshman defender seems unimaginable yet Megan does it with ease," Farrell said.
Ross accomplished so much, against all odds. This past weekend she helped push her team to earn 3rd place in the state. 
Mrs. Carolyn Konz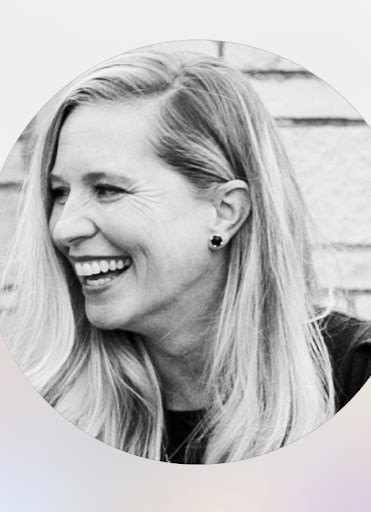 If you've ever had a boring or quiet English class in your academic life, I can guarantee you that it did not come from the classroom of Mrs.Konz. 
Whenever class is in-session, you are always learning something new in a fun way. Whether it's complex vocabulary words that you didn't even know existed, or learning different portions of what makes a sentence "a sentence." 
Mrs.Konz finds a way to make any course she teaches an appealing experience for all. There is always a jubilation among students who have taken a class with her. "It's always something different each day and I'm happy to be engaged," said senior Aiden Puthenveetil. Puthenveetil described Mrs.Konzs' classroom as, "the most fun atmosphere out of all of my classes." 
"The atmosphere is absolutely electric," said senior Adil Conjeevaram.
Mrs.Konz is not just dedicated to teaching her students, but also committed to learning about her students as people. Senior Annie Paige who had Mrs.Konz in sophomore year still recalls that, "She makes the learning environment very fun and she cares about her students not just academically, but personally." 
 "We spent two weeks familiarizing ourselves with one another," said senior Logan Carter. "Thanks to this, our class has been able to work and learn well together throughout the year so far." 
On top of that, Mrs.Konz has a superb sense of humor. She is always known for lighting up her classroom with smiles. "She's always making my morning, and is one of my most entertaining teachers," said senior Alana Tennet.  
Mrs.Konz's teaching style always involves the classroom as a whole. She grabs the attention of every student during a lesson, making the ambience of the class very interactive with one another. 
"Mrs. Konz's class is the highlight of my day," said freshman Warren McCullough. "I really enjoy her collaborative teaching style."
Evelyn Marshall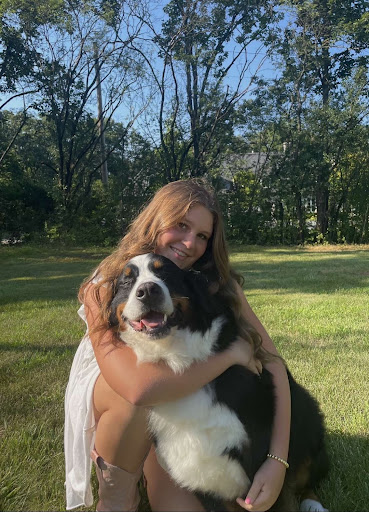 Sophomore Evelyn Marshall does it all. She holds a position on the CROYA executive board, is a 3 sport athlete, and makes everyone around her smile whether it's in person or on her top tier instagram account, @Boteats. 
Evelyn currently holds the position of Graphic Design Chair at CROYA. This position is very difficult to get, especially because the voting took place at the end of her freshman year. After seeing her artist abilities and passion for the position, even the upperclassmen knew she was the person for the job. 
"Evelyn is so creative and supportive while making designs. I could not think of a better person to work with," said junior Alexis Bentley. 
Making designs isn't the only thing Marshall does outside of school. She is a member of the golf, basketball, and lacrosse teams. 
Evelyn was a key player in the varsity golf team's success this fall. "She helped everyone stay positive in nerve wracking situations," said junior Carys Kelly. Being an underclassmen on a varsity sport can be intimidating. Not only did Evelyn step up to the challenge, she also had a positive influence on the team. 
Her impact doesn't stop on the golf course. Marshall is also a great teammate on the basketball court. "Evelyn is such a good person to play with. She's always inspirational on and off the court," said sophomore Sophia Shader. 
This past spring, Marshall was an asset to the girls lacrosse program. She was voted captain of her team and stepped up to play the high pressure position of goalie. "Evelyn always brought positivity and fun to our team," said junior Michaela Barry. 
Most importantly, she does it all with a smile on her face. "Evelyn is the best friend to have because even if you're having a bad day, she can always make you laugh," said sophomore Anna Jasper. "She's always making people around her feel happy." 
Bink Hartline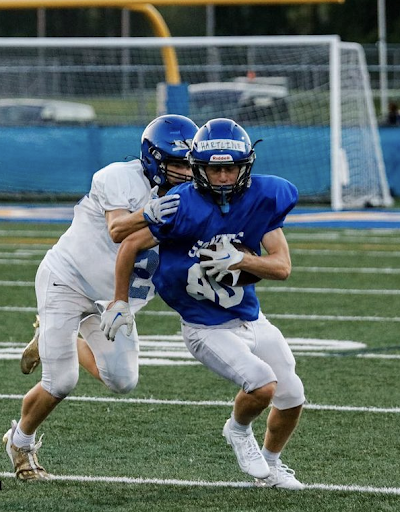 Junior Bink Hartline is known on the football and baseball field for his incredible speed and play, but his presence is valued for more than just his skills. Bink's greatest asset is his leadership and ability to be everyone's friend on and off the field.
"Bink's a fun person to be around. Not only is he a funny guy, but he is also a natural athlete," said Fritz Bielski, LFHS Student Body President and member of the football team.
In his second year of playing football, Bink has already made an impact as a key wide receiver for the Scouts. During the Scouts most recent playoff game, Bink scored the opening touchdown with an eight yard completion in the end zone. He consistently outruns opposing teams cornerbacks and safeties, and he is a nightmare to defend.
"He's one of the fastest guys on the team," said senior football teammate Johnny Olivi."I wouldn't want to be the guy tasked with defending him."
Once the fall comes to an end, Bink spends his winters preparing for the spring baseball season. A member of the varsity baseball team since his sophomore year, Bink plays a crucial role in the Scouts outfield. 
During his first year on the diamond for the Scouts, Bink was the starting left fielder. A threat to every fly ball, Bink and his fellow outfielders were almost a guarantee to make an out when the ball was hit in the air to them.
Just like on the football field though, Bink's presence on the baseball team was also valued for his sense of humor and tremendous ability to be a great teammate. 
Senior baseball captain Luca Royer had this to say about Bink, " He's a quick and shifty player. Bink's always hustling and is a great baseball player; he's an even better person though and is a teammate that anyone would want to have on his team." 
Torian James

Whether it's on the field or on the court, senior Torian James is always making a difference. He is the type of player everyone wants on their team. 
Torian is an esteemed varsity football player who was rewarded with the role of captain this year. When he isn't practicing football, he is in the gym playing basketball or listening to his favorite rapper, Rod Wave. During the winter he manages the varsity boys basketball team to stay closer to the game he loves. Torian takes his excellence on the field and translates it into the classroom, where he shines. 
"Simply put, he's a dawg. He isn't afraid to speak his mind and has confidence in everything he does. He makes us better as a team, he has this competitive energy that just radiates around him and pushes us to be better," said senior basketball player John Nikitas.
As a captain, Torian has helped lead the varsity football team to the playoffs where he and the team plan to extend their season. He leads with confidence and passion, always putting others first. 
Fellow captain Logan Uihlein said, "Torian doesn't like much besides football and basketball but when he has to do something, he gives it his all." Logan also said, "He leads by example which is exactly what a captain is meant to do."
Teammate and longtime friend Luke Joseph had this to say, "TJ is a great guy; he sets a good example on the field and off of it. I can rely on him as a friend and teammate and that's an amazing quality to have."
James is not just defined by his actions on the field. He is a great student, teammate, and friend. Born a leader, Torian James is the type of teammate that everybody needs.