What is one item you can't live without?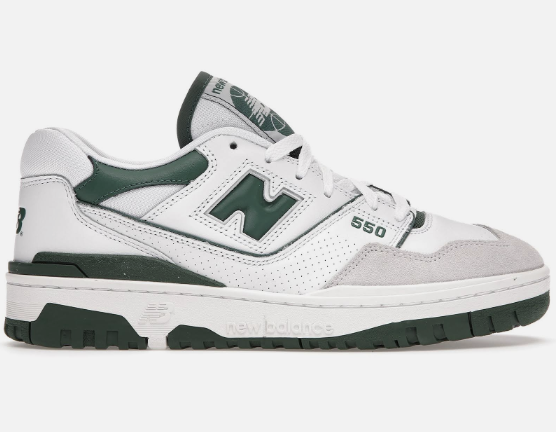 One item I can't live without is my new New Balance 550's! I got them recently in a darker green, and I love them because I can wear them with any outfit. They're super comfortable and match everything, which makes them my favorite shoes!
What is something new you have gotten that you are excited to wear?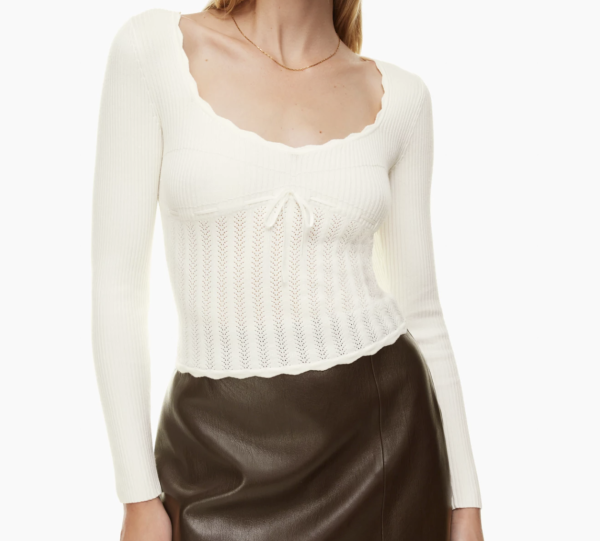 Something new I have gotten recently is this super cute Aritzia top. I like it because it fits so nicely and is super simple, which makes it easy to wear anywhere.
What is your favorite go-to brand? 

My all-time favorite brand is Aritizia. I feel like they have so many staples but also lots of fun pieces. I love shopping for sweaters or plain tops to wear with jeans from Aritizia because everything fits so well and is so flattering.
What is your favorite item in your closet?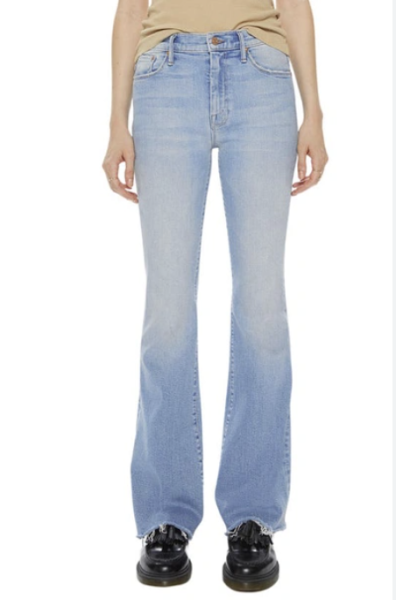 My favorite item in my closet right now is a new pair of Mother jeans I got not too long ago. They fit tighter on the top and then flare out. They're so comfortable and can be worn with almost anything, which is the best part!
What is one item currently on your wishlist?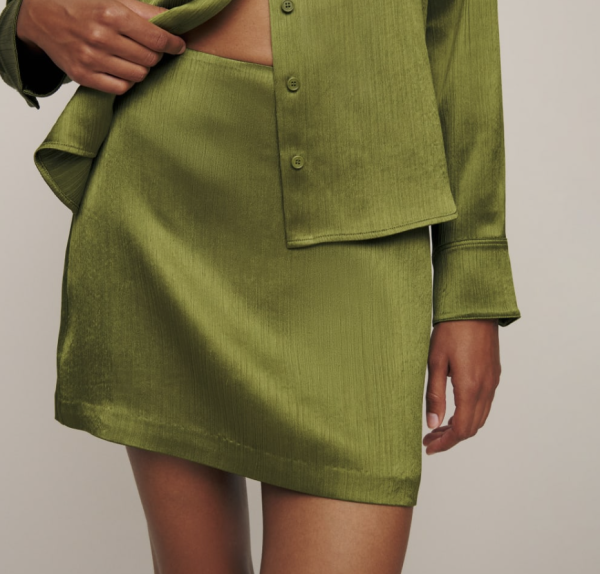 Something on my wishlist is this super cute skirt from Reformation! I seriously love the color and think it's perfect for the fall/ winter. I could pair it with a black top and wear it out to dinner.
What is your favorite outfit you have worn?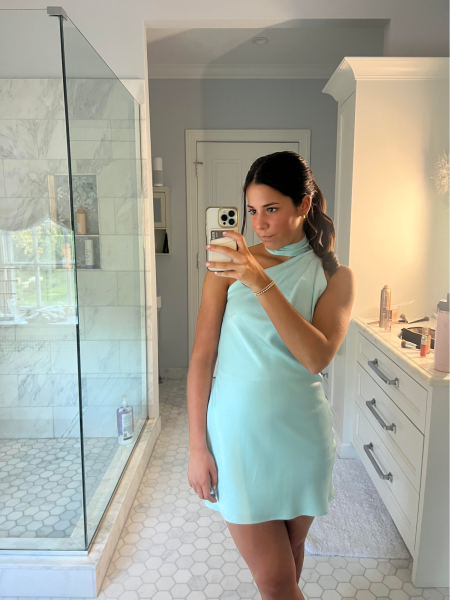 My favorite outfit I have worn was probably my homecoming dress this year. I like to get my dresses super early, so I've had this one picked out for a while, but I feel like it just suits me really well. The dress is from Alice + Olivia, and my shoes were from Nordstrom. Then, I just put my hair up in a ponytail to show the neckline.