Alia Attar seeks to expand the outreach of the Human Rights Club
Junior Alia Attar is a student of many passions and motivations who aims to make a positive impact on the students and teachers around her. In addition to her role as a choir student, student council member, and her work as a tutor with elementary and middle school students, Attar is the President of the Human Rights Club.  Maybe you've seen her in the halls wearing her favorite leather jacket paired with layered jewelry, hanging up posters for the upcoming Human Rights Club event.

She seeks to lead the club towards new initiatives and outreach events to start conversations in the community. Attar has many hopes for the upcoming year, she said, especially with the club's thrift store.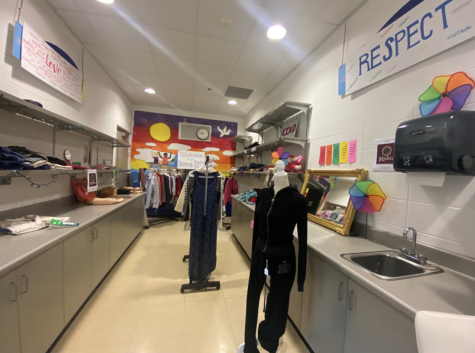 "I think one of our biggest goals is to definitely get more outreach about the thrift store," she said. "It's definitely one of our biggest projects and something that we like to keep consistent throughout the school year."
Continental Thrift serves as a way to raise money for the club to put towards the various organizations they choose monthly. 
Composed of donations from students, the Human Rights Thrift Store  offers unique clothes and jewelry. As a way to contribute to the cause of the club, the members help to organize and run the store as an ongoing fundraiser opportunity. 
The thrift store is just one of the many initiatives that the club leads to fulfill the mission of the club. 
For example, earlier this school year, the club hosted "Day of Compassion," an event designed to foster discussion over race and racial issues that students have experienced. 
Because of COVID protocols, last year, the club was unable to run many fundraising initiatives including the thrift store. The club was also meeting online. 
In her time so far as president, Attar has shifted out of the virtual setting that the club met in last year and has taken advantage of in-person meetings.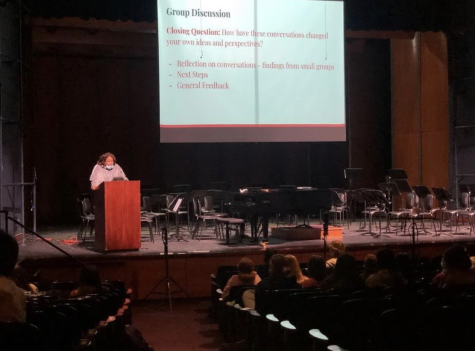 "She has put in a lot of new initiatives, and the club is a lot more focused on starting conversations on different human rights issues now," junior Lilliana Walsh, a member of the club, said.
This shift allowed the club to bring in more guest speakers to continue the conversation between club members despite the inability to meet in-person.
Events such as "Day of Compassion" are only the beginning of Attar's plan for the club, she said. Looking forward, she plans to host more events to facilitate open discussion in the community. 
"We will just think about outreach and advocacy [for] next year even, and just think about outreach since outreach and advocacy are our primary goals," Attar said.