Girls' Tennis Wins Conference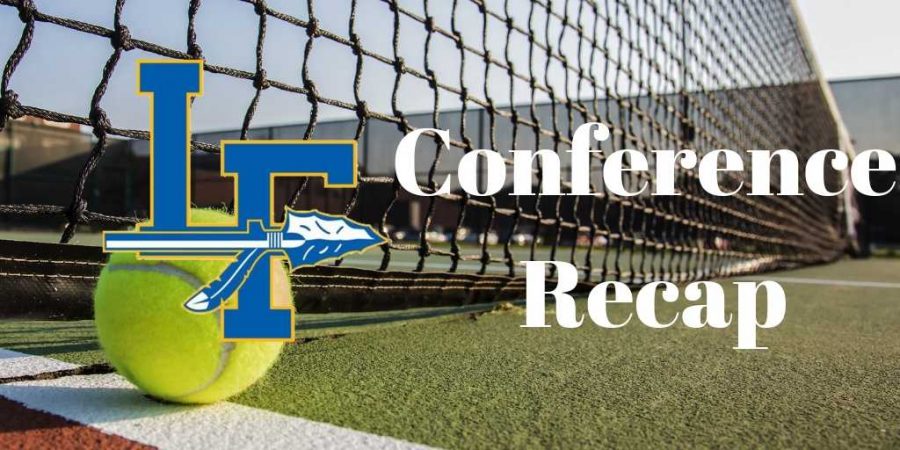 Over the weekend, the Girls Varsity Tennis Team competed in the North Suburban Conference Tournament- its first step to a state title. They have been gearing up for the playoffs, and the work they put in all season paid off in a big way. Lake Forest was well-represented in the tournament, with six out of the seven brackets finishing with Scouts in the finals. From those six, four went on to win their bracket which proved well for the Scouts.
The Scouts opted to go with Kiley Rabjohns, Cody Avis, and Alex Slomba for singles brackets, one to three in that order. Rabjohns and Slomba have been playing outstandingly all season for the Scouts and continued their dominance into conference. They both ended up winning in the finals against Stevenson, earning them six points each to add to the Scout's leaderboard. Avis came into conference with fewer overall matches played during the season due to an injury; however, she finished in second after a loss to Libertyville in the finals which earned four points for the Scouts.
The doubles brackets also went towards the Scout's favor with three of the pairings playing for first. The matchups for the day were Emily Asmussen/Salma Alsikafa on court one, Olivia Wheldon/Nika Belova on court two, Clara and Lili Goshgarian on court three, and Grace Gescheidle/Anisha Paruchuru on court four. The two first place teams came with Gescheidle/Paruchuru and the Goshgarian sisters beating defending state champs Stevenson for the second time last week. These key players tacked on an additional 12 points to the Scout's score with their outstanding finishes. Belova/Wheldon and Asmussen/Alsikafa also contributed towards the win with a second and third place finish which amounted to seven more points for the Scouts.
The Scouts walked away as conference champions, posting an overall score of 35 in the tournament. Rabjohns, Slomba, Gescheidle, Paruchuru, and the Goshgarians all came up big, winning the individual and team titles. The Scouts are moving further into the playoffs with confidence. Sectionals are next on the board for the Scouts which will take place next weekend.
About the Writer
Brady Christoph, Author
Brady Christoph is a senior at Lake Forest High School who is an active member of the varsity baseball team. He enjoys working out and watching the Cubs....