The Dish: Koya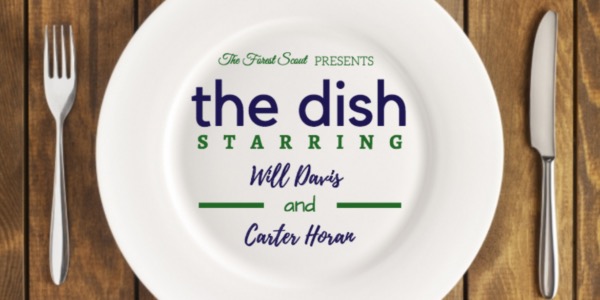 Welcome back for Season Two of "The Dish" co-produced by senior duo Will Davis and Carter Horan. This multimedia food review segment features an in-depth analysis of North Shore restaurants.
Just a short drift south from LFHS, you'll find a well-established Japanese restaurant, Koya. With locations in Highwood and Wilmette, Koya has been serving deluxe bento boxes and Hawaiian rolls for over 10 years. Their positive Yelp reviews back their delicious sushi, earning 4.5 stars out of 5 and over a hundred reviews from delighted customers. Koya's sit-down style is different from most "fast-casual" joints we've visited in the past.
Affordability: 6/10
A six out of ten for affordability is actually a pretty strong ranking especially considering that Koya is a sushi place. We went in to the restaurant expecting steeper prices than we were used to and we were genuinely surprised to see that it was not as expensive as we first thought. Our total came out to just around $31. That order included three different types of sushi rolls and an order of gyoza. Not to mention, we also were served a complimentary miso soup in between our appetizer and entrees. After some research we discovered that other local places like Sushi Kushi would have provided the same food to us for closer to $35-40. In general, affordability was strong for a sushi place and while it might not be an everyday lunch place, it is definitely a great place for special occasions and dates.
Environment: 10/10
Tucked away on the border between Lake Forest and Highwood, Koya's location is ideal for maximum foot traffic. With local competitors Sushi Kushi and Bangkok Tokyo, Koya has established themselves as a hot-spot for family dinners and date nights. Koya's traditional Japanese artwork and scripture give the joint an original, genuine feel upon entry. The restaurant was busier than expected with an estimated 15 customers at 7:30 on a Thursday night. And, their secluded location makes for easy carry-out for LF and Highwood residents on weeknights. Whether you're looking for a bite to eat with your husband or a full family meal, Koya is the spot for sushi lovers.
Food Quality: 9/10
Koya immediately impressed us with their food quality when they brought out our appetizer of gyoza. The gyoza was rich in flavor and cooked to the perfect texture. Even more impressive however was the sushi itself. From our seat, we could see three sushi chefs working tirelessly to prepare sushi rolls with the freshest of ingredients. So when our rolls finally came out (30 mins after ordering), we were beyond pleased with what we were provided. The california rolls were perfectly prepared with fresh cucumbers and tasty crab meat. On top of that, the shrimp tempura rolls were exceptional and the shrimp were fried to perfection. Unlike many sushi places that we've been to before, Koya's rolls really stood out because they weren't as messy. Typically, sushi rolls tend to have rice that easily falls off of the actual roll but Koya's rolls did not follow that standard. Perhaps the most impressive and exciting thing about the food were the highly acclaimed avocado torch rolls. Before going to Koya, we were told multiple times that the torch rolls were a must. It is fair to see we were not let down. The torch rolls main meat was tuna and that tuna was matched with avocado flakes, spicy mayo, and tempura crunch. The unique yet classic taste of the rolls blew us away and left us wanting more. In general, Koya does an exceptional job at providing some of the highest quality sushi on the north shore.
Service: 7.5/10
Surprisingly, Koya Japan seated us almost immediately upon arrival. Their quick service paired with friendly employees gave us an ideal first impression. Our waiter even noticed my camera and pointed out certain entrees that would make for an appealing video. Everything was going smoothly and we had little complaints for the quiet Japanese spot. We placed our order and our appetizers arrived promptly six minutes later. But unfortunately, this ultra fast service failed to continue after waiting nearly 35 minutes for our entrees. We understand that Koya is a sit-down restaurant, but it almost felt like everyone around us was served their food before us. It was frustrating at the time for two starving 17 year olds but a little patience never hurt anyone. During our experience we had absolutely zero complaints regarding the hospitality of Koya. We only wish our sushi was delivered quicker than it was.
Spears Rating: 3.5 out of 4