The Dish: Jay Lovell's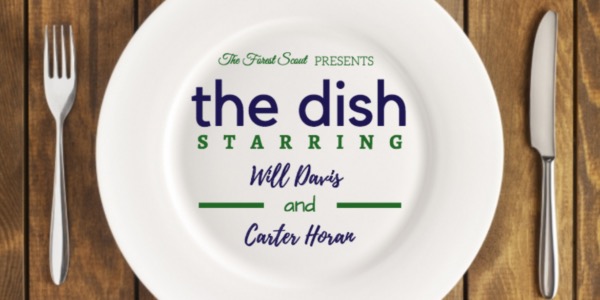 Welcome back for Season Two of "The Dish" co-produced by senior duo Will Davis and Carter Horan. This multimedia food review segment features an in-depth analysis of North Shore restaurants.
Located in a popular Highwood strip mall, Jay Lovell's has been a staple for many Lake Forest-Lake Bluff families for years. Unfortunately, the original wine and dine "Lovell's" closed its doors a few years ago, but the family business lives on. The restaurant is owned by two Lake Forest residents (Jay and Darice Lovell) who have had kids go through LFHS. The restaurant prides itself on serving fresh sandwiches and delectable egg omelets while using only the freshest of ingredients. Many north shore foodies have sworn by Jay Lovell's. In search of a homey meal, we journeyed south to the restaurant we had heard so much about, Jay Lovell's.
Affordability: 5/10
$30.50 for a burger, chicken sandwich, fries and two drinks is a bit too expensive for two high schoolers and that is why Lovell's only earned an affordability rating of five. While the food was exceptional and the portion sizes were large, most high schoolers don't have the income necessary to go out to eat at a place like Lovell's. When in search of a burger or chicken sandwich, it would be much more common to see our peers going to places like Meatheads, Luke's or Chick-Fil-A because of their lower prices. Affordability is huge for teenagers and Lovell's was just a bit too pricey for us.
Environment: 7/10
Upon entrance, it was clear to us that this restaurant was extremely family-oriented. There was a large armoire pushed up against the far wall that had pictures and items pertaining to the family. On top of that, light tunes danced out of the speakers in the restaurant. The music (some James Taylor) perfectly matched the homey, warm vibes that we got while eating at Lovell's. The location of the restaurant is the main reason that it takes a hit in the environment category. Lovell's location in a strip mall in Highwood doesn't really seem like the ideal fit when you see the type of people who go there to eat. The Lovell family used to have a more fancy, upscale restaurant in west Lake Forest but it wasn't able to keep up with the times and ended up needing to close. In my opinion, operating the new Jay Lovell's in the old location would be a match made in heaven. In general, Lovell's felt like a very welcoming place and that was because of Ms. Darice Lovell's hospitality and genuine interest in our review.
Food Quality: 9/10
No matter how great the environment of a restaurant is, food quality will always determine its greatness. For Lovell's, it was one of their strengths. Choosing from their diverse menu was our first challenge of the night. We settled with a classic cheeseburger topped with bacon, tomato, and lettuce as well as a chicken sandwich. The burger patty was extremely juicy, displayed perfectly in the video segment as the burger erupted with juice on impact. More specific details we noted is their high quality bacon, thick bun, and patty perfectly cooked medium well. Lovell's Chicken sandwich maintained these high standards with Thousand island sauce and a unique taste. Both sandwiches were accompanied by crumbly fries drenched in salt, a personal preference depending on the customer. Portion sizes at Lovell's were surprisingly large, the two of us failing to finish our entire meals. All in all, we loved the food at Jay Lovell's and highly recommend our readers to test it out themselves.
Service: 9/10
Our first experience at Jay Lovell's was just as memorable as the service. Cruising in at 7:30 with a giant camera surprised the Lovell's employees as it usually does. After ordering our food to a polite employee we sat down waiting for our. Soon after, we were approached by a woman, "Do you want me to do a little dance?" laughed owner Darice Lovell as she noticed our camera. We talked with her briefly, explaining The Forest Scout and our food column on the website. The fact that she was so generous and friendly gave the restaurant a nice "homey" feel that we appreciated. We waited a quick 9 minutes to receive our food and had no complaints regarding the service at Jay Lovell's.
P.S. Bonus points for the mints.
Spears Rating: 3 out of 4