The Legacy Series: Boys Swimming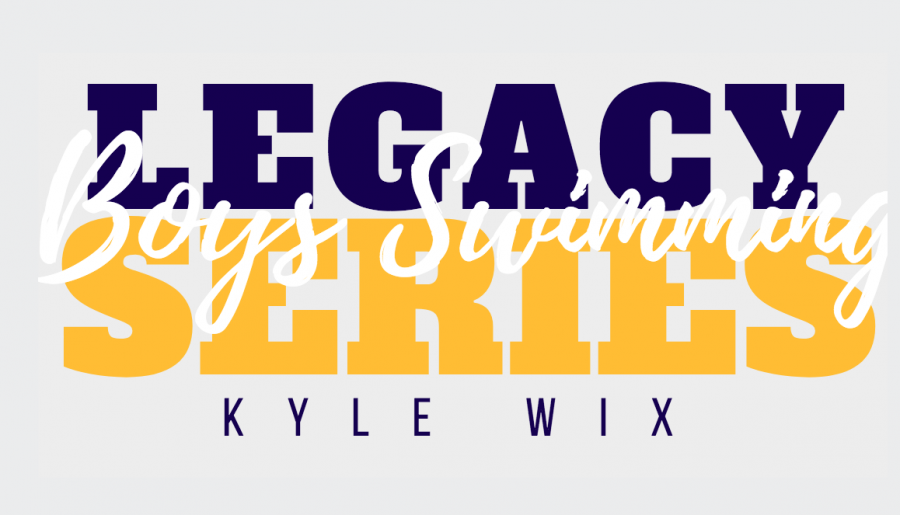 In his new feature series, "The Legacy Series," In Between the Lines Editor Kyle Wix will discuss some of the most notable careers in various sports from LFHS' storied athletic history. 
With the winter sports season quickly approaching, The Forest Scout takes a look at some of the greatest athletic performances in Lake Forest High School history. In this four part winter series, we feature the greatest individual seasons from boys swimming, wrestling, and boys and girls basketball. As the next generation of Scout athletes prepare to make their own history, we take a look back at the most successful boys swimming seasons of all time in part one of the series.
Matt Grevers (2003):
If you tuned into the 2008 Summer Olympics in Beijing, you may have seen Lake Forest alumnus Matt Grevers swimming for team USA. Just five years before this big time moment, Grevers was swimming for the Lake Forest Scouts, honing his skills in the East Campus aquatics center, and racking up incredible numbers. In his 2003 season, Grevers was the IHSA State Champion in four separate events (50m freestyle, 100m backstroke, 200m freestyle relay, and 400m freestyle relay). At the time, Grevers set state records in all four of these events in his senior season. To cap off an incredible year, he was also named the National High School Swimmer of the year by Swimming World. Long before he reached the grandest stage of Olympic swimming, Grevers was simply a homegrown kid tearing up the record books for the Lake Forest Scouts. Before becoming an Olympian, Grevers swam at Northwestern University and had a highly-decorated career, including a NCAA Championship in the 100 yd. backstroke against then Florida Gator Ryan Lochte and four Big Ten titles. 
Sam Kintz (2003):
Sam Kintz, another vital piece of the 2003 IHSA State Champioship team, had a storied career of his own while swimming alongside Olympian Matt Grevers. Kintz swam with the 200m and 400m freestyle relay teams that set state records in 2003, and won earned a State Championship in that event. Kintz was a three time All-American in his high school career, won the 2003 IHSA State Championship in 100m freestyle, and placed third in state for the 200m freestyle. It is easy to be overlooked when you swim with a teammate like decorated Olympipan Matt Grevers, but Kintz had a historic career of his own that will be forever remembered by LFHS swim fans. His achievements live on, and the impact and success of the 2003 swim team will forever be remembered as one of the best of all time. Kintz went on to swim at Stanford University and competed as a member of the Varsity Swim Team and the National Collegiate Triathlon Championships. 
Mitch Stoehr (2010):
After a seven year drought in state titles, a powerful swimmer by the name of Mitch Stoehr came to the forefront looking to revive the storied history of the Lake Forest boys swimming program. Stoehr led his previous teams to top 10 finishes in freestyle relays, and found the top five in freestyle events in his junior year. However, it was his senior year in 2010 when Stoehr truly shined. After being denied the state championship in the 100m and 200m freestyle events in 2009, Stoehr came back stronger than ever and swam a time of 45.32 seconds in the 100m freestyle, and 1:38.79 in the 200m freestyle in 2010 state finals. Those two times were good enough for Stoehr to win the individual state title in both events. Stoehr was yet another decorated Scout swimmer that improved upon previous performances to eventually bring home two more state championships for the boys swimming team. After Lake Forest, Stoehr went on to swim at Stanford and majored in economics, computational science, and math in Palo Alto, CA. 
Dylan Boyd (2016):
A talented swimmer, originally from Australia, Dylan Boyd came to Lake Forest High School looking to claim another state title for a storied Scouts swimming program. In his senior season, Boyd swam hard and was a favorite to win the 200m freestyle at the IHSA State Championships at Evanston High School. On February 27, 2016, Boyd won the state champion in the 200m freestyle with a time of 1:37.67. After moving to North Carolina in 2016, Boyd committed to swim collegiately at Arizona State University. Even as his swimming career continues elsewhere, Boyd's impact on continuing the success of the boys swim program will never forgotten.
---
It is hard to argue against Matt Grevers, who won the state title in four separate events in one season, only to go on and become a decorated Olympian and one of our country's most recognizable swimmers. With that being said, you have to give a lot of credit to Mitch Stoehr on his ability to inch his way up the leaderboard year after year, eventually coming through with two individual championships in 2010. Stoehr had an incredible senior season, but it just so happens that he is being compared to a living legend. Grevers' two individual state titles and two relay titles with the 2003 champion team, in my opinion, cement his position as the greatest swimmer in Lake Forest history. Now it's time for you to weigh in. Check out the Twitter poll to cast a vote for the best season performance for boys swimming in the history of the high school. Be sure to come out to the East Campus pool on Saturday, December 3, 2017, as the Scouts host Fremd in their first meet of the year. Perhaps, you will be able to see the next generation of Scout swimmers make their own mark on history.
About the Writer
Kyle Wix, Author
Kyle Wix is honored to join The Forest Scout reporting for the In Between the Lines and In the News section covering important school and world issues....