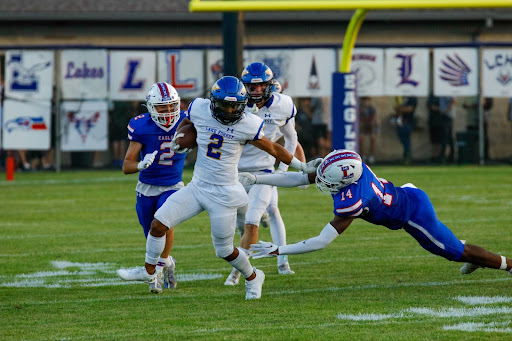 Varsity football started off their season Friday with a blowout victory against the Lakes Community Eagles, leaving Lake Villa with a score of 37-7.
After starting the season 0-2 last year and finishing it 3-6, the Scouts went into this game looking to get off to a fresher start to the year, and they did just that. 
The game, however, did not start the way Lake Forest planned. On the opening drive, at their own 25 yard line, the Eagles forced and recovered a fumble, giving Lakes a great opportunity to capitalize and get points on the board.
It was a play that could destroy team morale, causing an uphill battle the rest of the game, yet the Scouts weren't phased.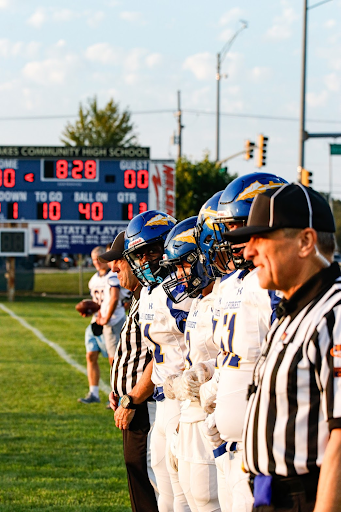 Lake Forest's defense forced a quick three-and-out, making a statement on the defensive side. Shortly afterwards, junior Nate Williams took a punt return to the house to give the Scouts a 7-0 lead.
"It was only up from that point," said Captain Torian James. The Scouts kept their foot on the Eagles and just kept scoring. Within the blink of an eye, the score became 37-0 with time still  left in the third quarter.
"There was great blocking and the team was on the same page, which is a great thing to see early in the season," said James. "But there are still a lot of things we need to clean up if we want to be our best selves going forward."
The Scouts are looking to win their second game in a row this upcoming Friday at home against the Carmel Corsairs (1-0).