Albums That Defined My Life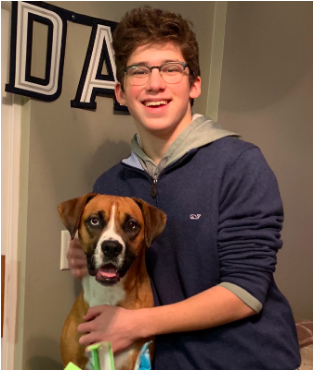 This is a list of albums that have defined my life. Each one of these holds a true significance to me considering that my life pretty much revolves around music. I decided to list these in chronological order upon my discoveries of them because I truly believe the various types of music really tell the story of who I am, and how I have discovered myself through music over the years.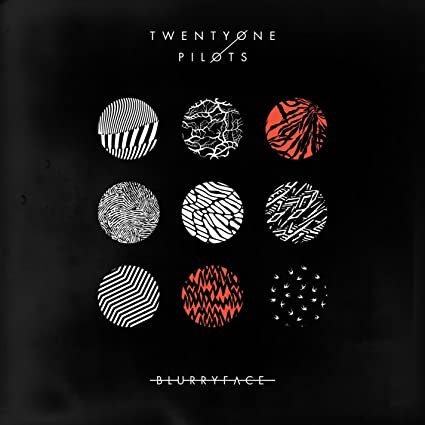 Blurryface – twenty one pilots
I'm starting with Blurryface because it truly flipped my music taste around completely. It also started to drive my passion to make music myself. This album is all around so unique and creative, asthe artistic abilities of the band twenty one pilots really shines through. This album carries a great deal of significance to me because I had no idea at the time that it would shift my taste in music entirely. At the time, I listened to all types of music and really didn't like a specific genre, but twenty one pilots introduced me to the whole world of alternative rock where the music and creative abilities of the artist can stretch over a broad range – all under one genre. This album flows the sound of alternative rock along with reggae and more pop styles of music while still staying true to their original sound. Overall, this band and this album hold a huge significance to my life and my taste in music.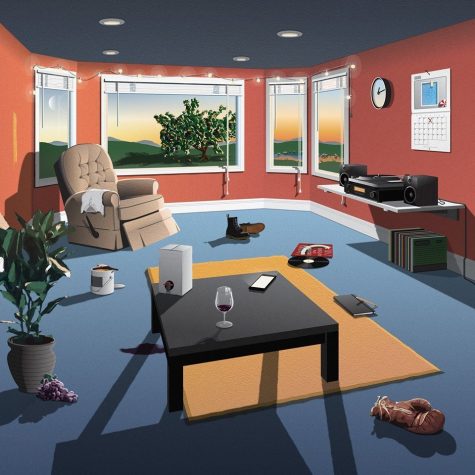 Landmark – Hippo Campus
Upon discovering this band and this album, I left it on repeat continuously for a year. This album has made such an impact on me and my life and has helped me discover the music I truly like and want to make. This band introduced me to the indie side of alternative rock, in which I discovered a whole new genre of music that would change my life. At the time, each song in this album perfectly fit my life and what I was feeling. I have still never gotten sick of it. There is something about how this band can keep you entertained by hitting you with unexpected styles and sounds through each song, while the lyrics are mesmerizing and relatable at the same time. Hippo Campus's music is so unique and constantly changing. Because of this, I feel they will always be my favorite band.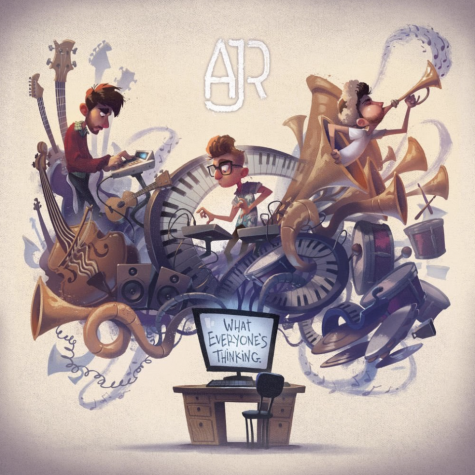 What Everyone's Thinking (EP) – AJR
I discovered AJR at a very young age when they only had their debut album Living Room and an EP entitled What Everyone's Thinking. This EP is what made me fall in love with this band, as they were nothing like I'd ever heard before. Their unique use of spokestep and different samples that they engrain into their music gives them their unique feel. AJR blended all that I loved together, meaningful songs/lyrics, along with very unique styles of music. This band really expanded my horizons and taste when it comes to music because they showed me how not all music has to be from live instruments, even though they use a blend of live instruments and electronic sounds in their songs. Overall, AJR is truly a unique masterpiece of a bandm and the creativity they have shown has really inspired me in my music-making career.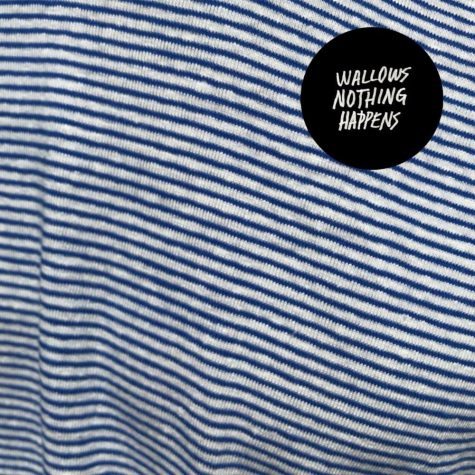 Nothing Happens – Wallows
I had been basically listening to the same bands on repeat and struggling to find more artists and types of music I like for a year or so before stumbling upon Wallows and their debut album Nothing Happens. This was probably one of the best things to happen to me. At the time, Wallows was still a fairly small band, which made me very happy because watching smaller artists gain popularity always gives me so much inspiration. The reason this album had such a big affect on me is because I had been listening to so many different types of music for so long and this album pretty much brought everything full circle. It has guitar-fueled licks with meaningful lyrics and varied types of music styled throughout the album. Not to mention, in some ways Wallows carries out the sounds of some of the earliest bands I listened to like twenty one pilots. This band and this album really brought me back into the world of alternative rock and I am so happy that it did.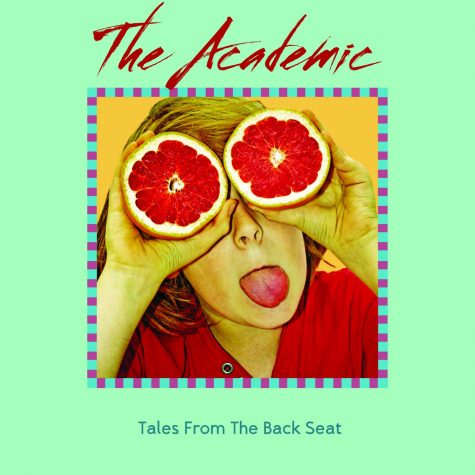 Tales From The Backseat – The Academic
To finish off this list, I wanted to include an album I recently found that I really didn't expect to love as much as I did. It is very rare to find an album that includes so many good styles that you wouldn't want to skip a song. There is seriously not a single bad song on this album. The Academic has their own style of alternative rock that I truly fell in love with and search to find more like it. This album is from a few years ago and they are still a very small band which only makes them better in my eyes because smaller bands inspire me so much more than well-known artists. This album is a whirlwind of emotions that relates to people who are around my age which makes these songs so much more personally connected to the listeners. Overall, this album has brought me to the music I like currently and I don't think it is going to change anytime soon. 
Leave a Comment
Donate to The Forest Scout
Your donation will support the student journalists of Lake Forest High School. Your contribution will allow us to purchase equipment and cover our annual website hosting costs.
About the Contributor
Jack Prager, Staff Writer
Jack Prager is a senior at Lake Forest High School. He has participated in the boys swim team for the past three years of high school and is planning to...